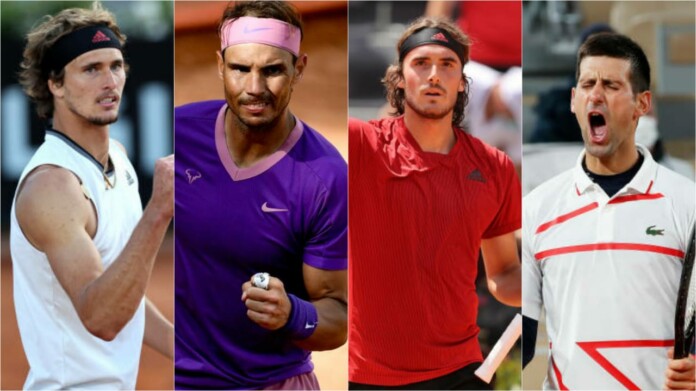 Alexander Zverev would undoubtedly be a very happy man after finally showing some consistency and starting to realize the undoubted potential he's always had. Recently, involved in legal trouble regarding allegations of domestic abuse, the German has found a way to elevate himself past all those problems: to take his game to the next level. The Olympic Gold shows that the hard work is bearing fruit.
The win at the Tokyo Olympics elevated his status to the next level and resulted in him winning the German sportsperson of the year award.
Zverev on his competitors for the next season!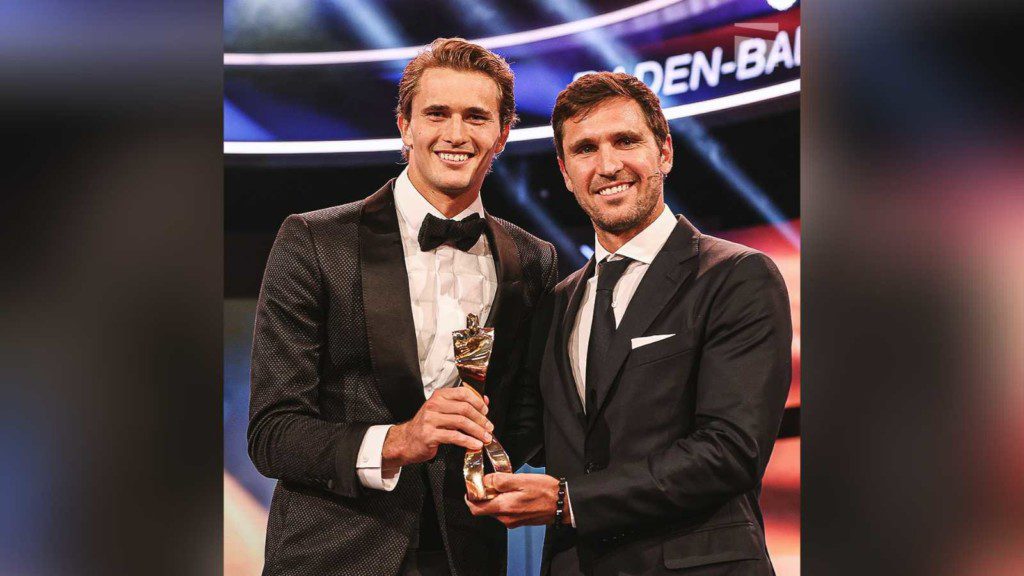 Alexander Zverev knows that he has been one of the dominant forces in men's tennis in the 2021 season. Sascha, as the German is known, has his goals and opponents said, with his mind made up about his strongest competitors to dominate tennis for the next few years.
Surprisingly, he omitted the likes of Rafael Nadal, Jannik Sinner and Stefanos Tsitipas from his list. Instead, he chose Novak Djokovic and Daniil Medvedev along with himself as the ones to battle out for the No.1 ranking in the upcoming new season.
"In the last six months it has been Novak, Daniil and I who have dominated and I believe that we will continue that trend throughout the next season. I have gained a lot of confidence with what I have achieved this season, the biggest improvement I have made was mentally. I feel much more relaxed on the track and willing to show everyone what I am capable of. Beating Djokovic in Tokyo and Turin has made me feel invincible,"– said Zverev as reported by Punto de Break.
Not lacking in confidence, the German looks like a man who's backing himself to achieve the No.1 ranking in the 2022 season. The 24-year-old, who has been a permanent fixture inside the top 10 since 2017, looks like a man possessed at the moment and determined to be the best in the world. Coming off a very good season in 2021, we'd back him to achieve his goals.
READ NEXT: Stefanos Tsitsipas greeted with sarcasm for "this" football-related idea