Hubert Hurkacz achieved one of the greatest wins of his career against Roger Federer at Wimbledon this year. He was able to defeat the former world no. 1 and an eight-time Wimbledon winner in straight sets in the quarter-finals (3-6, 64-77, 0-6).
Craig Boynton who is the coach of Hurkacz, in a recent interview said that he wasn't surprised that he managed to defeat the swiss maestro at Wimbledon. However, Hurkacz lost to Matteo Berrettini in the semifinals.
Craig Boynton on Hurkacz win against Roger Federer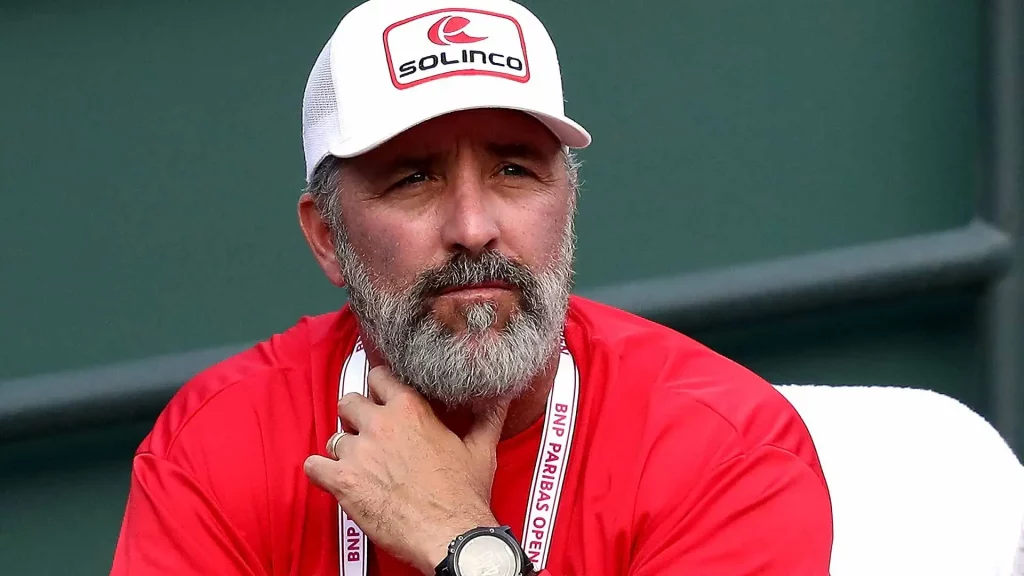 Craig Boynton in his recent interview made a very bold claim that he wasn't surprised with Hurkacz win against the 20-time Grand Slam champion Roger Federer.
"No, I'm not surprised. I'm more surprised when he's not doing that. Hubi is really good on grass. When you look at his game, he's not as flashy as some of his peers. But you don't know how tough he is until you play him and feel the weight of his ball, and feel his serve – which is really dynamic and tough to read. When Hubi's strengths are firing, he's no fun to play." said Boynton
Boynton talked about the Hurkacz strength on grass, which made him believe that the youngster will be able to defeat Federer in the quarter-finals. He also said that luck played a very important role in him winning his match against Federer.
"There were also a lot of things at Wimbledon that worked out in his favor, and everyone needs some kind of luck when you make a deep run in any of these tournaments. For Hubi, his good fortune happened the round prior, when he was two-sets-to-one down and it started raining. I had a chance to speak to him in the locker room and then they moved his match with Daniil Medvedev to the next day, on to Centre Court. And then him having the chance to play on Center Court in preparation before playing Federer. So he had that experience out of the way." said Boynton
Boynton said the following about the game between Federer and Hurkacz, "When he started playing Roger, he got up an early break and was able to settle in and just play. In the second, he was in almost all of Roger's service games. And then once you get to the tiebreaker, anything can happen. I just felt that the set was an absolute must-win for Roger. I just didn't think Roger was going to come back from two-sets-to-love down."
Although Hurkacz winning that game wasn't a surprise, but the manner in which he won was surprising to Boynton. He said, "Hubi winning the third set wasn't a surprise. It was a surprise that it was 6-0, but I felt that the mountain of two-sets-to-love down was just too big for Roger to crawl back out of, especially the way Hubert was serving."
Also Read: Roger Federer leaves behind Novak Djokovic and Rafael Nadal in this important record!