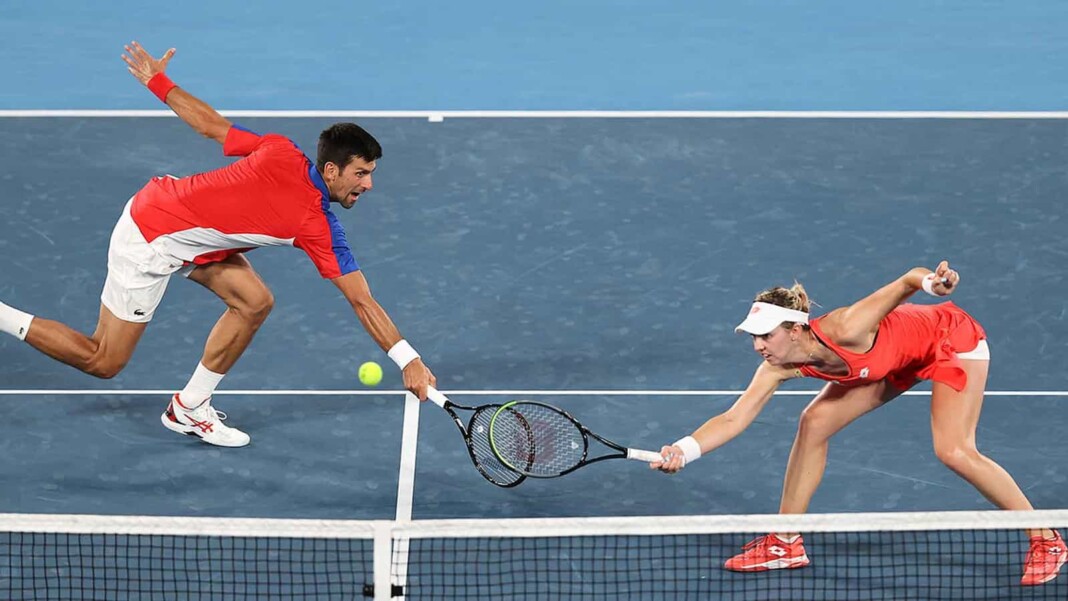 In an unfortunate ending to the Mixed Doubles competition at the Tokyo Olympics 2020, Novak Djokovic and Nina Stojanovic had to give a walkover to the Australians Ashleigh Barty and John Peers before their Bronze Medal match could begin.
According to reports, Novak suffered an injury in his left shoulder and was forced to pull out from the match handing the Bronze medal to Team Australia. Novak was playing in both the Men's Singles and Mixed Doubles and was scheduled to play his 2nd Bronze Medal match of the day alongside Nina after having lost in the same round of Men's Singles.
The extent of the injury is unknown but giving up on a chance to win a medal for their country indicates that it is a serious issue. How the injury affects the remainder of the season for Novak will be a question for a few days until someone from his team gives further clarity on what forced him to withdraw.
Novak Djokovic's Olympics turns upside down in 48 hours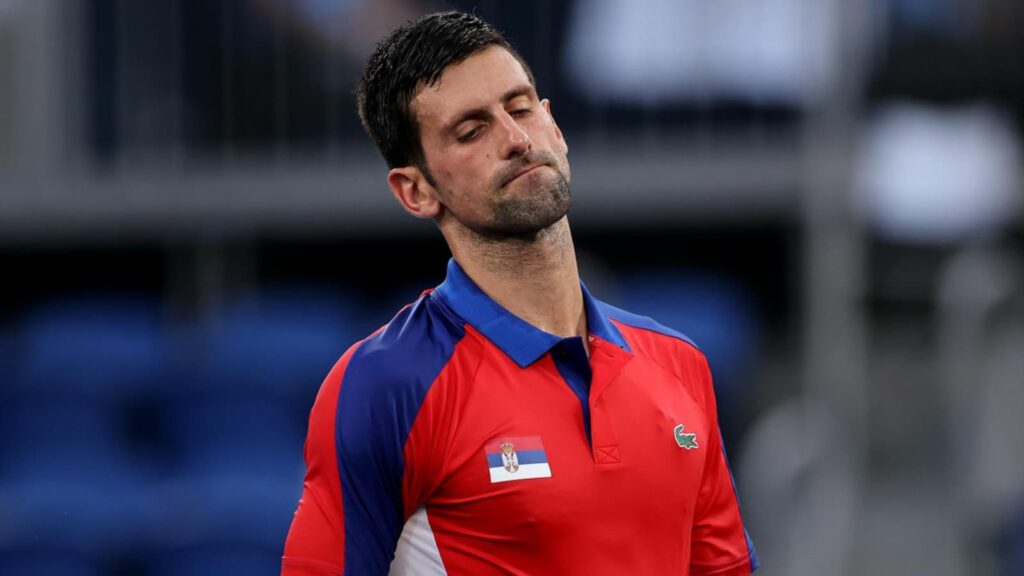 Novak came to the Olympics with only the Gold Medal on his mind to complete the Career Golden Slam and become the 3rd male player to achieve the feat. He was well in contention for the Men's Singles Gold and was slowly turning favourite for the Mixed Doubles Gold as well along with Nina Stojanovic as the pair came to the semi-finals without dropping a single set.
However, Day-7 spoiled the Serbian's plans as he went on to lose in the semi-finals of both Men's Singles and Mixed Doubles. Novak was up against Germany's Alexander Zverev in the Singles semi-finals and despite winning the 1st set comfortably went on to lose the match 6-1, 3-6, 1-6 as the German registered his 3rd career win over Novak and first in their last 6 meetings.
After a disappointing loss in the Singles semi-finals, Novak partnered with Nina for their Mixed Doubles semi-finals but dropped sets for the first time in the Olympics 2020 as they lost in straight-sets to Russian Olympic Committee's Elena Vesnina and Aslan Karatsev.
With a loss to Spain's Pablo Carreno Busta in the Bronze Medal match that went on for nearly 3 hours and an injury withdrawal from Mixed Doubles, Novak went from aiming a Double Gold at the Olympics to returning empty hand and missing out on a chance to achieve the Golden Slam as well.
Also Read: ATP Washington 2021: Men's Singles Draw Preview, Analysis and Prediction for Citi Open