The 2021 US Open will be remembered for giving the limelight to the youngsters on both the ATP and WTA Tour as quite a few teenagers impressed the tennis fraternity with their amazing skill set and gameplay.
Having said that, the tournament did have its share of controversy. It all began in the first round after the match between former champion Andy Murray and World No. 3 Stefanos Tsitsipas. The duo played one of the thrillers of the tournament with the match going all the way to the 5th set before Stefanos emerged victorious to advance ahead into the tournament.
During the course of the match, Tsitsipas was accused by Murray via his social media handles to have taken bathroom breaks longer than the time allotted. Murray took a jibe at Stefanos saying he takes twice the time to go to the bathroom than Jeff Bezos takes to go into the space. The tweet did not go well with everyone and mixed opinions came up in no time.
While many supported Murray finding other instances of Tsitsipas taking long bathroom breaks which in a way break the match and opponent's momentum, others came to the Greek's aid saying he was in the time limit and that is not a violation of any rule.
"He didn't deserve those attacks from the media" Novak Djokovic speaking to the media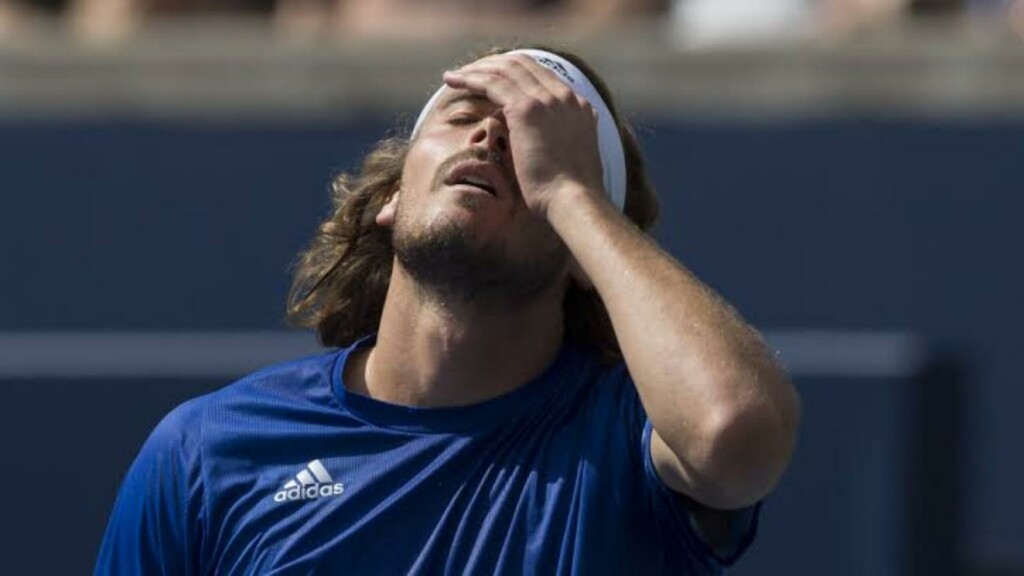 With debates taking place everywhere about the time limit on bathroom breaks and if the players are taking a disadvantage of it, Stefanos faced the brunt of media and others who put different accusations and allegations on him for not showing sportsmanship and being a sore loser.
World No. 1 and the top-seed of the US Open 2021, Novak Djokovic broke his silence on the incident and came in support of the 23-year old. "I gotta stand for Stefanos Tsitsipas. He didn't do anything wrong. He didn't deserve those attacks from the media," said Djokovic in his recent media interaction in New York.
Supporting her husband's stand, Jelena Djokovic also tweeted asking the media to stop the bullying of Stefanos. "This. Respect. Compassion. Understanding. Support. Enough of accusations and attacks. No more bullying," read her tweet.
How things turn out with respect to the rules will be decided only after the US Open concludes, but there might be some changes expected as this issue has been brought up multiple times by many players over the past few months.
Also Read: Gentle Reminder: Fan reminds Andy Murray of his own 10 minute bathroom break from 2005 Binghampton Challenger