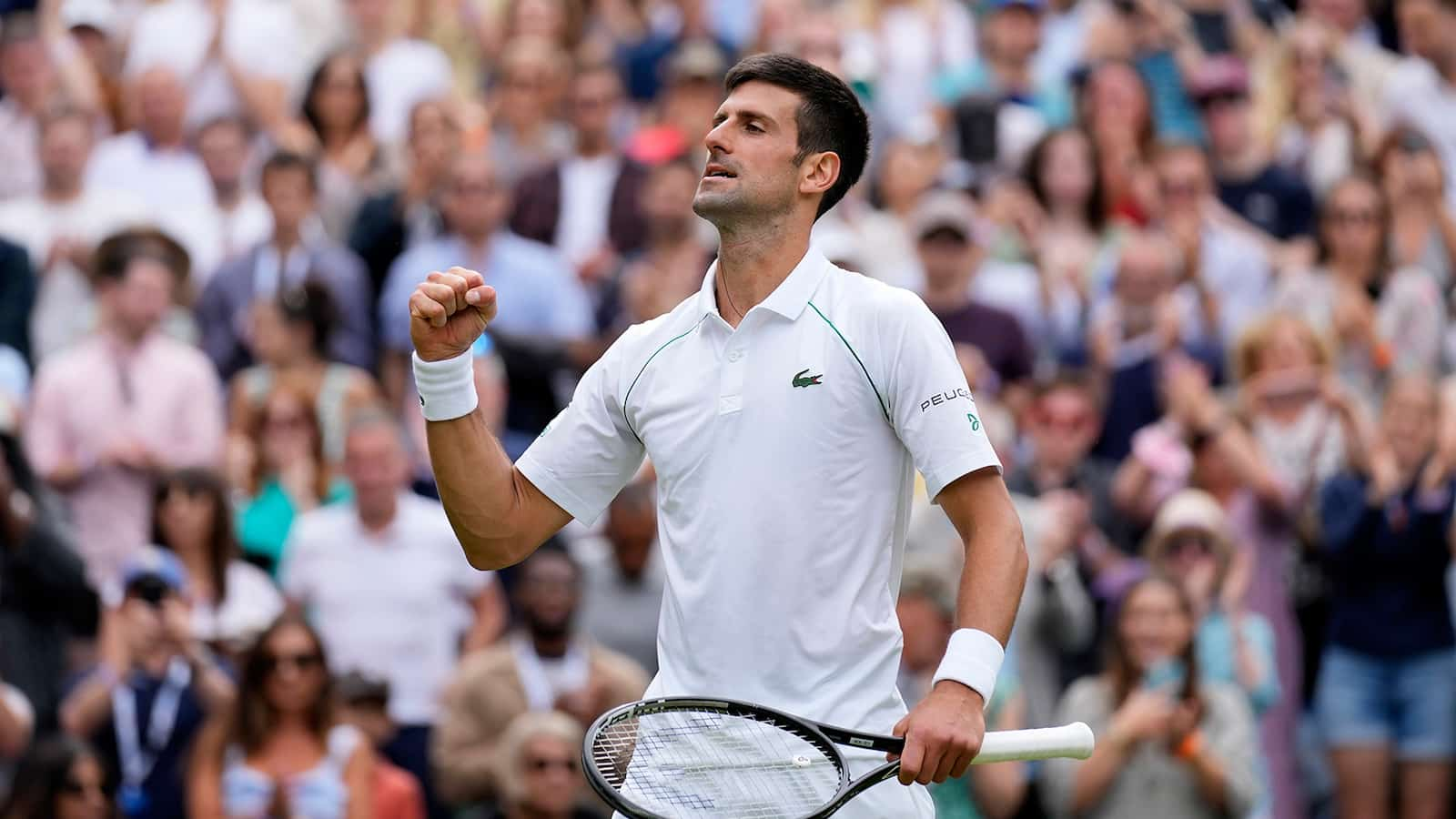 World No.1 Novak Djokovic continues his unbeatable run at Wimbledon 2021, as registered a hard fought straight sets victory over young Canadian Denis Shapovalov on centre court. Djokovic ousted Shapovalov in straight sets 7-6(3),7-5,7-5 to reach his 7th Wimbledon and 30th grand slam final. Djokovic is currently riding on a 17-match winning streak and would bid for his record 20th grand slam on Sunday.
Djokovic wasn't playing his best tennis and Shapovalov was certainly pushing him to his limits. The Canadian came with a decided gameplan to go for winners on Djokovic's forehand which worked perfectly for him. He started off quick and got an early break. The 10th seed was leading throughout and was serving for the set where he succumbed to pressure. Djokovic broke late and consolidated serve to force a tiebreaker. There was not much Shapovalov could do given the momentum had shifted towards Djokovic as he dropped just 3 points and took the first set.
Shapovalov started the second set well too. He has hitting winners at will and was holding serve comfortably. As a strategic move, Djokovic started playing slowly, slicing the ball and forcing Shapovalov to go for a winner which resulted into unforced errors. The tussle continued as both drew level at 5-5. But once again, the Canadian couldn't handle his nerves and hit a double fault at break point to give Djokovic the break. The top seed served out the set 7-5.
The third set had the same story as the second one. Shapovalov had many chances too break Djokovic's serve but unforced errors at crucial times cost him. They once again drew level at 5-5 and once again Shapovalov hit two double faults to give Djokovic a break. The Serb was too good to miss the opportunity and closed out the set 7-5. He will now face Matteo Berrettini in the final on Sunday.
'Giving up is never an option': Novak Djokovic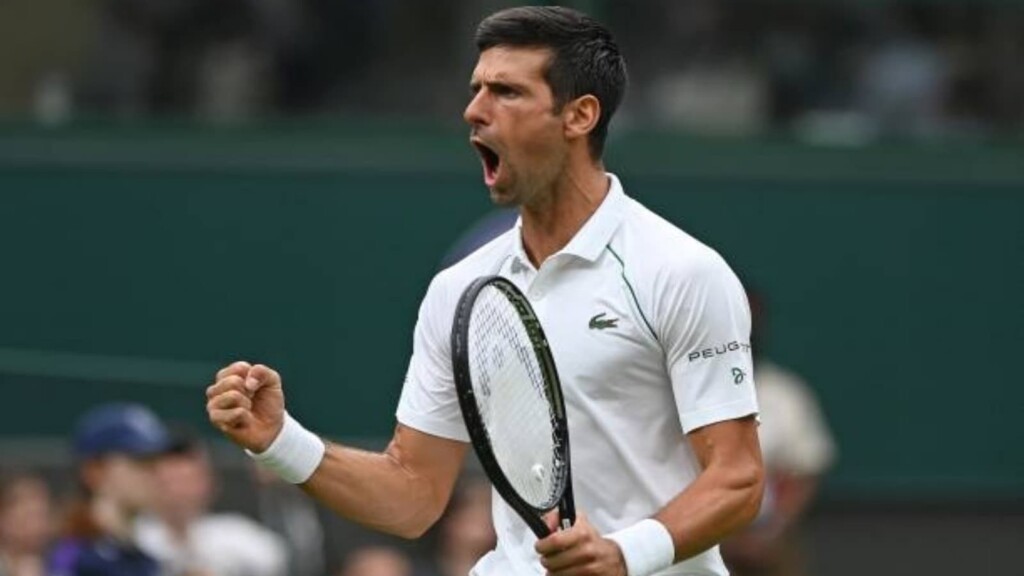 In the on court interview, Djokovic praised Shapovalov and said that he was the better player in the second set.
The Serb said: "I don't think the scoreline says enough about the performance and the match. He was serving for the first set and probably a better player for most of the second set. I would like to give him a big round of applause for everything that he has done today. This has been his first semifinal of a grandslam. You could see that he was emotional and we're definitely gonna see a lot of him in the future. He's a great player."
Djokovic showed tremendous mental strength in the semifinal. When asked whether it was a very gritty display of mental strength, he said, "Yes, you could say so. I've said this so many times but this is the most special tournament in the world for me and this court and there's no holding back. Once you step out on the court, particularly at the later stages of the event, that I've always dreamed of winning, the dream keeps going. I try to take out the maximum of my own abilities every single match. Giving up is never an option."
Also read: Wimbledon 2021: Matteo Berrettini races past Hubert Hurkacz, becomes the first Italian to reach the Wimbledon Final