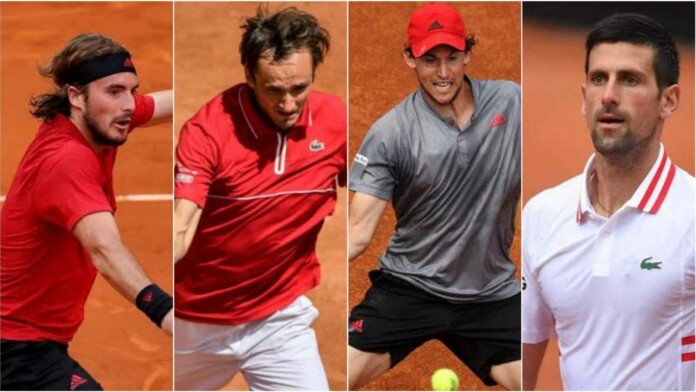 In the last few years, tennis lovers across the world knew, if it's hard courts Novak Djokovic will win. If it's clay. It's Rafael Nadal, and if the surface is grass, Roger Federer is the favourite. Although the year started with Novak Djokovic dominating the Australian Open, he missed the rest of the hard court leg of the season due to injury. We have seen Daniil Medvedev win the Open 13, Aslan Karatsev win the Dubai Open, Hubert Hurkacz win the Miami Open among many other winners.
On clay too, Nadal is not the dominant force he once was. He has only managed to win the Barcelona Open this season. Stefanos Tsitsipas won the Monte Carlo Masters, Berrettini in Serbia, and Alexander Zverev won the Madrid Open. Speaking about the grass courts, it is still doubtful how fit Roger Federer will actually be if he actually does manage to make a comeback on the tour. 
Acknowledging this new phenomenon, Novak Djokovic said, "Let's see what happens this year. Guys like Tsitsipas, Zverev, Dominic. Obviously these guys are in great form, great shape. Berrettini is playing well. I think they all matured very well."
Novak Djokovic credits Dominic Thiem for breaking the dominance of the Big 4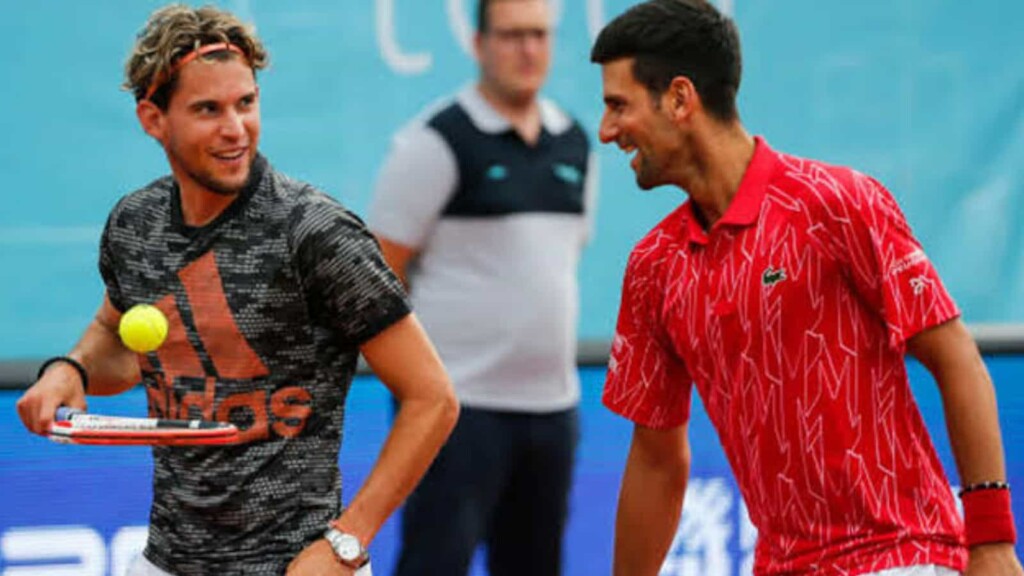 The Big4 of tennis comprises Roger Federer, Rafael Nadal, Novak Djokovic and Andy Murray. While Roger Federer and Rafael Nadal have twenty Grand-slams each, Djokovic has eighteen. Murray has only three grand slams but Murray deserves his place in the Big 4 because he was in the top 4 for many years. Whilst he was not as good as the other three, he was definitely better than the rest. He proved that by ending 2016 as World No.1 when the other three were struggling for various reasons. 
Novak Djokovic the No.1 tennis player was recently asked if he thought that the new generation of stars are challenging the top players at Slams, Djokovic singles Dominic Thiem out for special mention. He said, when Thiem won the US Open in 2020, the dominance of the big 4 was already broken. Novak Djokovic said, "They are doing it already. And Dominic breaking that run we had, the Big 4, winning the Slam in New York last year." while giving an interview to Tennis.com. 
Also Read: WATCH: Novak Djokovic says sorry and apologizes for outburst against umpire