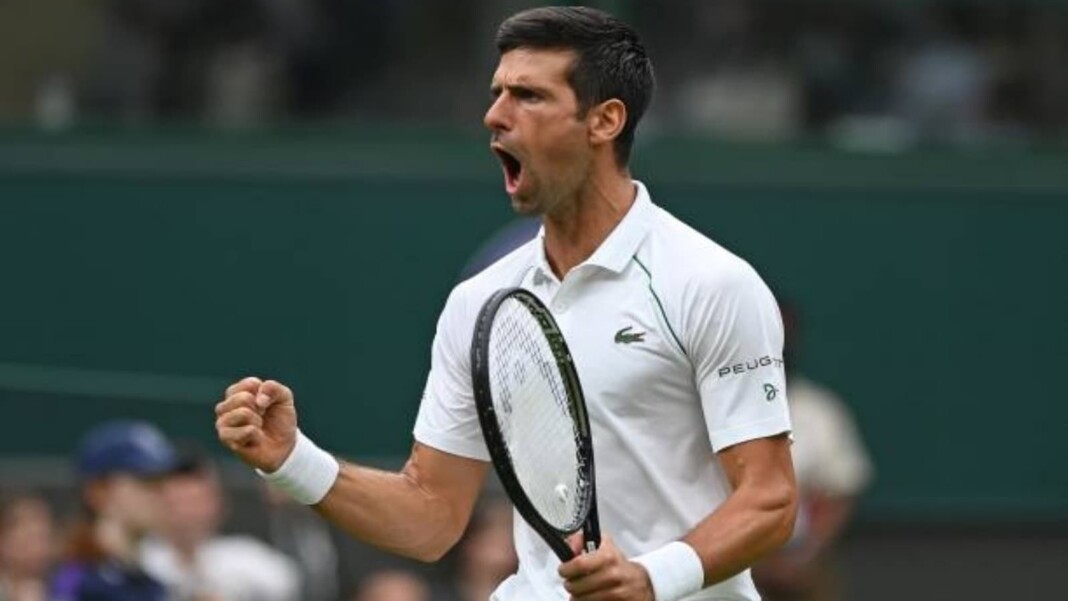 World No.1 Novak Djokovic overcame a shaky start in the first round of Wimbledon 2021 as he beat British wild card Jack Draper in four sets 4-6,6-1,6-2,6-2. The 19-year old Briton took a rare first set from the top seed but Djokovic used all his years of experience to stage a comeback in front of a packed centre court.
The match has intense right from word go. Both the players were serving amazing and landing most of their first serves in the box. Draper in particular showed nerves of steel playing against the defending champion on centre court. He was hitting winners when it mattered and eventually got the decisive break. Djokovic couldn't convert his 7 break points in the opening set and lost it 4-6.
The local crowd has getting behind Draper but Djokovic managed to keep his calm. He went beast mode in the start of the second set and has suddenly hitting winner left, right and center. He got a double break lead and stormed through the second set 6-1.
The third and fourth set had the same storyline like the second. The British teenager didn't have any legs left or answers to Djokovic's masterclass. He was broken 4 times in the next two sets and lost both of them 2-6,2-6. The Serb closed out the set with three back to back aces.
'I try not to take anything for granted everytime I step onto this court': Novak Djokovic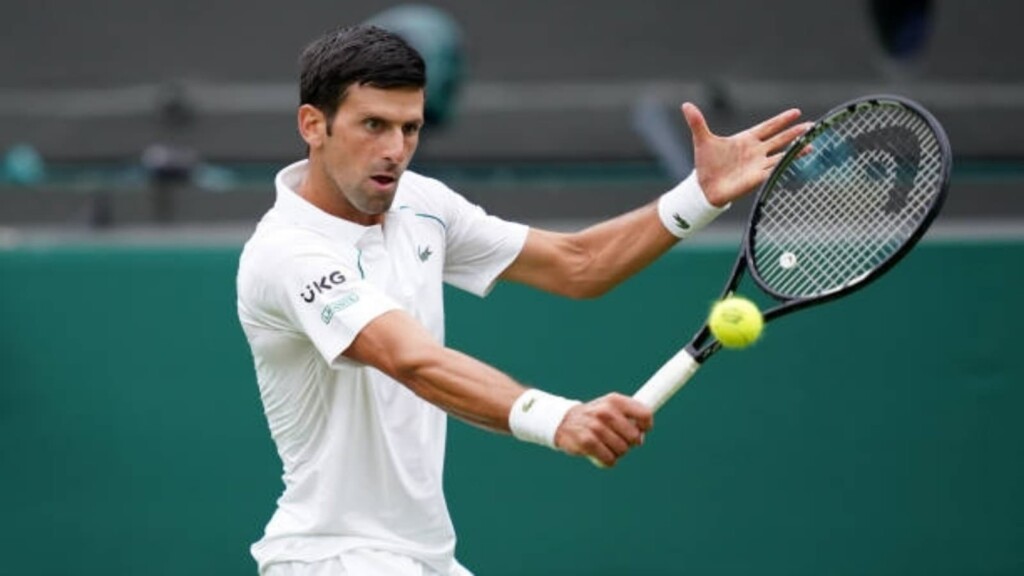 In the on court interview, Djokovic acknowledged how sad he was when Wimbledon was cancelled last year and marked the Wimbledon centre court as the most sacred in all tennis.
"It feels great seeing everyone and being back on probably the most special, most sacred tennis court in the world," Djokovic started. "Alongside many other players, I was very sad last year when Wimbledon was cancelled. But I'm really glad the sport is back and hopefully you guys[fans] will enjoy it in the next couple of weeks."
The Serb then praised his young opponent and said that he has the right mentality to be a champion. "He definitely deserves a round of applause," Djokovic said.
"He's a youngster, I haven't seen him playing to much prior to Queen's where he won couple of matches against higher ranked players. Walking onto Wimbledon centre court for him for the first time, I think he has done extremely well, carried himself very maturely, behaved himself, backed himself and believed that he could comeback and he deserves credit for that and I wish him very best for the rest of his career."
Due to the heavy moisture, the court was very slippery today. Djokovic joked about that and stated the importance of Wimbledon in his life.
"I don't recall falling this many times on the court..[laughs]. It was quite slippery maybe because the roof was closed or due to rains. It's a huge honor to walk on to this court. For me it is the most special court. I always dreamed of playing in Wimbledon, winning Wimbledon one day when I was a kid growing up in Serbia so I try not to take anything for granted everytime I step onto this court to feel the history, the traditions so I'll just take it one day at a time. I had amazing Roland Garros success and hopefully I'll slide less on grass," he concluded.
Also read: Aryna Sabalenka kicks off Wimbledon 2021 in style, beats Monica Niculescu in straights sets