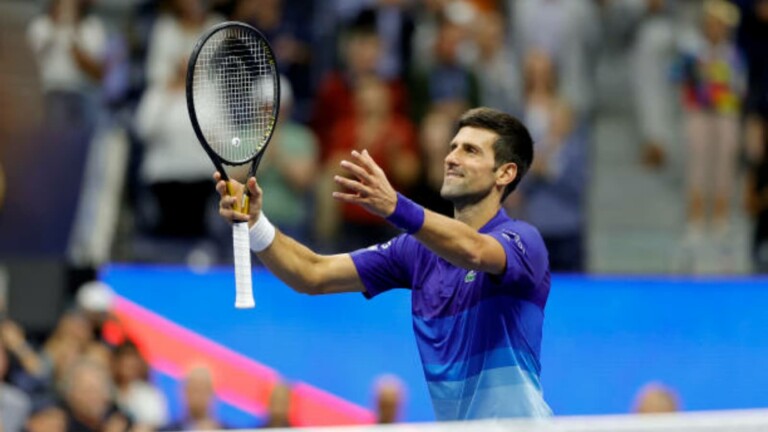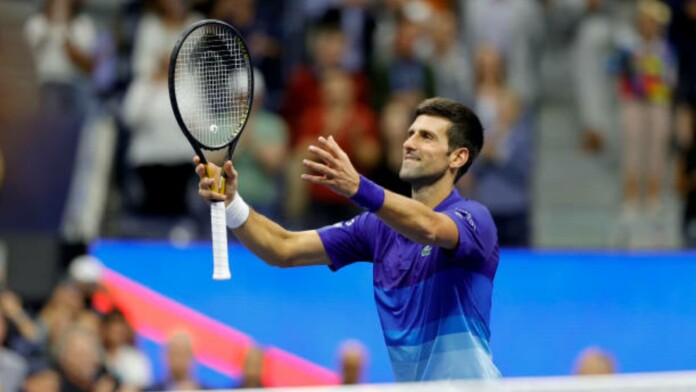 World No.1 Novak Djokovic asserted his dominance once again on the tennis court as he rallied past 20-year old Jenson Brooksby in the Round of 16 of the 2021 US Open. Coming from a set down, Djokovic won the match in four sets 1-6,6-3,6-2,6-2 to enter the last 8 of a grand slam for the 51st time.
Djokovic is now just three wins away from creating history by completing the calendar slam and take the all-time lead. He hasn't been at his best this fortnight and has struggled a lot in the start of the match and so was the case against Brooksby on Ashe. The American was off to a flier, aided by some poor tennis from Djokovic.
The Serb looked completely out of sorts and was missing the easiest of shots. He was soon down a break and with the crowd's backing, Brooksby rallied past Djokovic with multiple breaks and served Djokovic a breadstick, winning the set 6-1. However, the Serb showed why he's one of the greatest of all time, and staged a stellar comeback.
He was serving on merit and was forcing the young American to make errors. Djokovic was soon up by a break and closed out the set 6-3. He carried the momentum in the following two sets and dominated Brooksby on serve. He broke the American twice in both third and fourth set 6-2,6-2 to wrap up the match.
'I don't take anybody's soul but I'll take your legs out, that's for sure': Djokovic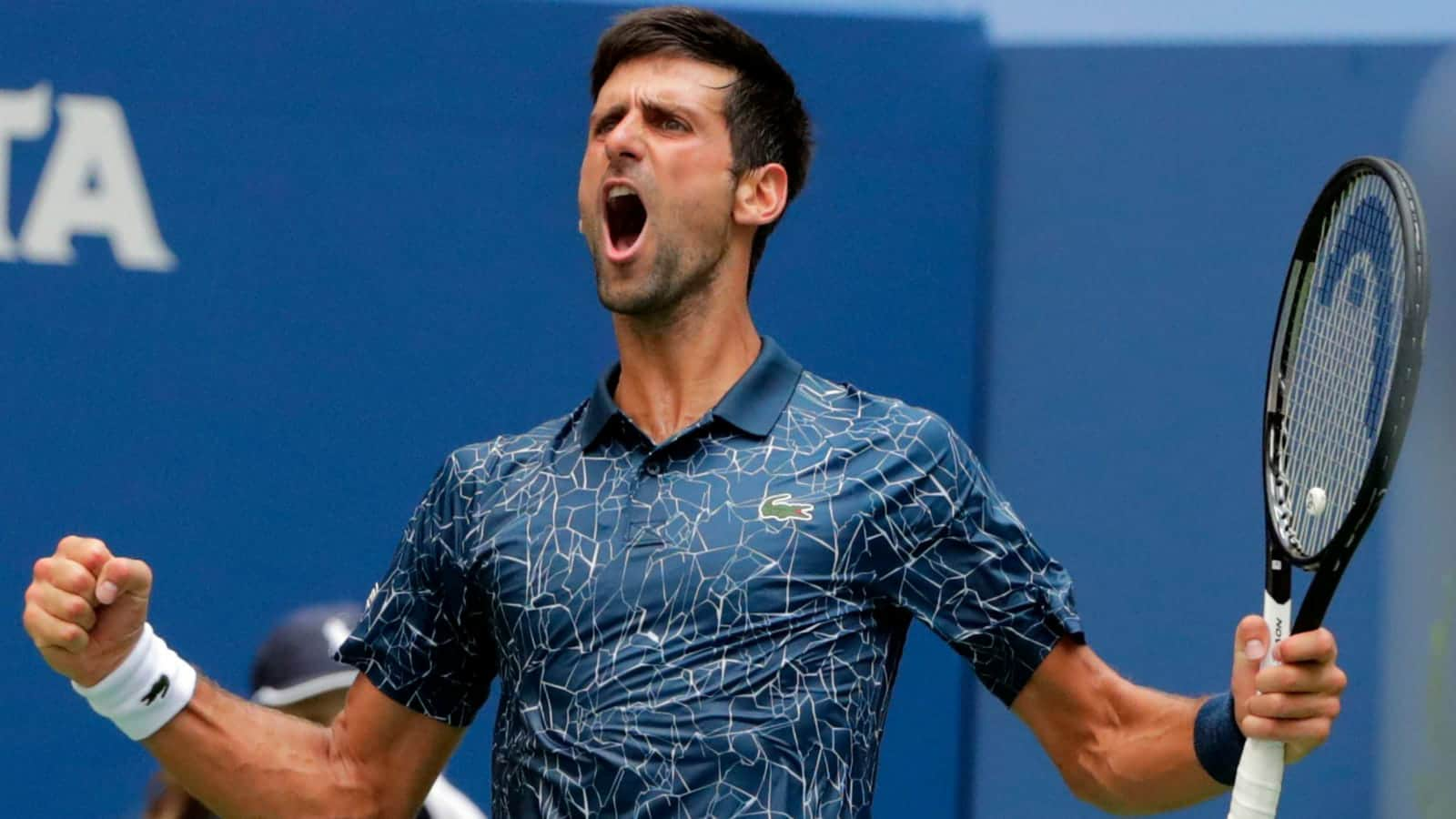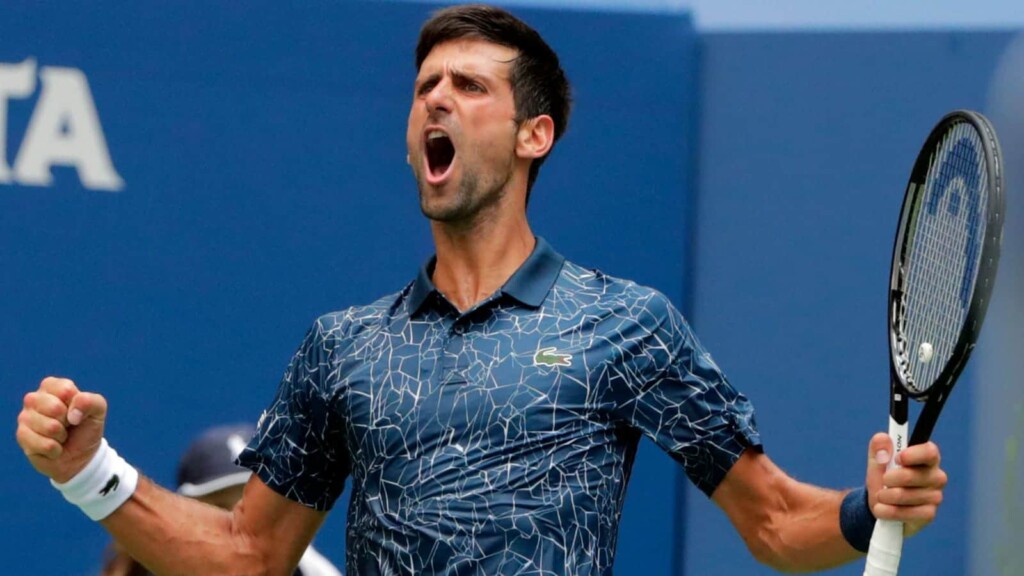 In the on-court interview, Djokovic analyzed his gameplan and admitted that he was on the back foot in the start. "I must say that it wasn't a great start for me, obviously. Jenson was pumped. He had a clear game plan, was executing well all the shots very efficiently," Djokovic said.
"I was really on the back foot. I didn't have the rhythm, made a lot of unforced errors and he was reading the play very well for about a set and a half. I think the momentum changed midway through the second set, we played a couple of very long games. I lost my serve but I regrouped to re-break the next game and after that I started hitting more cleanly, hitting through the court. Whenever I needed a serve I found my serve, I hit my spots well, but all in all it was a very physical battle, a lot of exhausting rallies. Credit to him for his performance tonight. It was fantastic."
Djokovic also praised Brooksby and said that American tennis is in safe hands. "He's so crafty from the back of the court and he's a very intelligent player and he's only 20. There's a lot of time ahead of him. America has a bright future in tennis, that's for sure."
Meanwhile, Andy Roddick took to twitter and said Djokovic first takes his opponents legs out and then takes their soul to which Djokovic had a witty response.
"Thanks Andy! I take that as a compliment. Only the first part, the second part, I don't take anybody's soul. Everyone has their soul, we are all beautiful souls, so I appreciate everyone. But I'll take your legs out, that's for sure!" Djokovic said.
Djokovic will now be up against Italian Matteo Berrettini in the quarterfinal.
Also read: Emma Raducanu becomes only the third female to reach US Open quarterfinals as a qualifier, beats Shelby Rogers