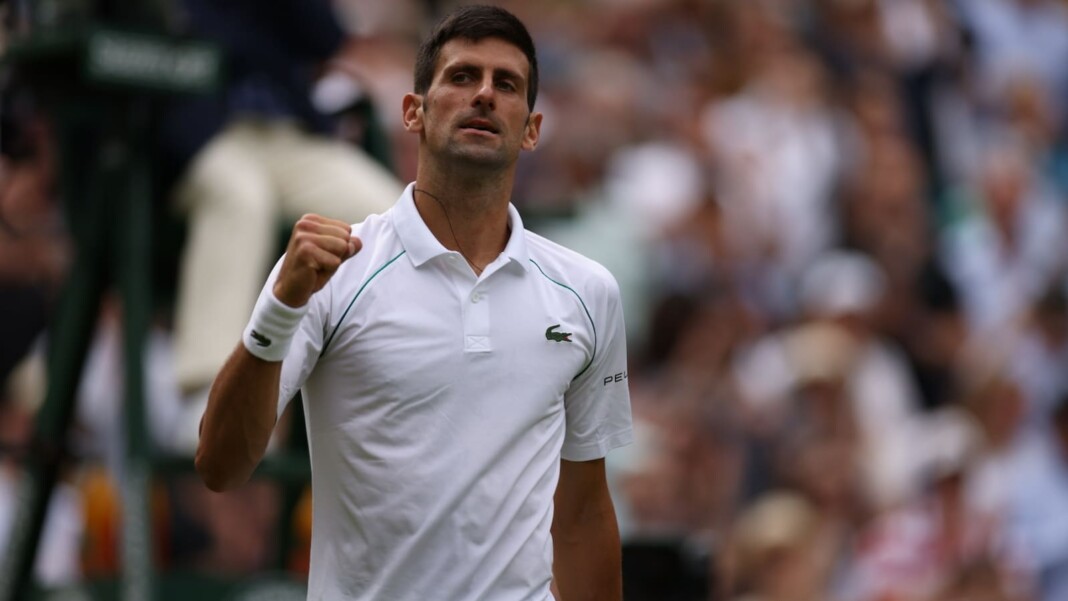 World No.1 Novak Djokovic has always been keen on giving back to the sport. The Serbian superstar is one of very few top athletes in the world, who believes in helping the younger generation, not just in sport and education, but overall in life.
The 20-time Grand Slam has openly talked about building an academy in his beloved Belgrade, which will help children across the globe in various possible ways.
Currently, Djokovic has a Tennis Centre in Dorcol, which is reportedly headed by his countryman and friend, Viktor Troicki. Speaking about the goal and mission ahead to turn the Academy into a world class facility, the 34-year-old spoke to Raiffeisen Bank International in an interview series.
"Tennis academy is a life project for me. It is a legacy. It is a place and a system, where I would like to convey and share all the knowledge and experience that I had over the years, and being very fortunate to experience a lot of success over the years, I managed to come across very knowledgeable people, top experts in every field of the tennis system. So I would like to gather the best of team of experts as possible for the academy, so that we could create new champions, not just in tennis, but in life," Djokovic explained.
'We want to focus on helping and creating and environment for parents and children ': Novak Djokovic
"We have a very holistic approach, we want to focus on helping and creating and environment for parents and children, where they can feel comfortable to share everything that concerns not just professional career, upbringing and development, but everything you know, and hopefully, that environment can be simulative, so that we can create champions of life and not just in tennis," the Serb further added.
At the moment, Djokovic's Tennis Centre comprises of 14 tennis courts, 11 clay courts and three hard courts. Often Serbian players can be seen training at the facility, before a major tournament.
Meanwhile, the top-ranked Djokovic will be seen in action at the Tokyo games, where is eyeing for his maiden Gold medal. He is also in pursuit of a Golden Slam for 2021.
Also read: WATCH: Novak Djokovic and Andy Murray cross paths at Tokyo Olympics 2020