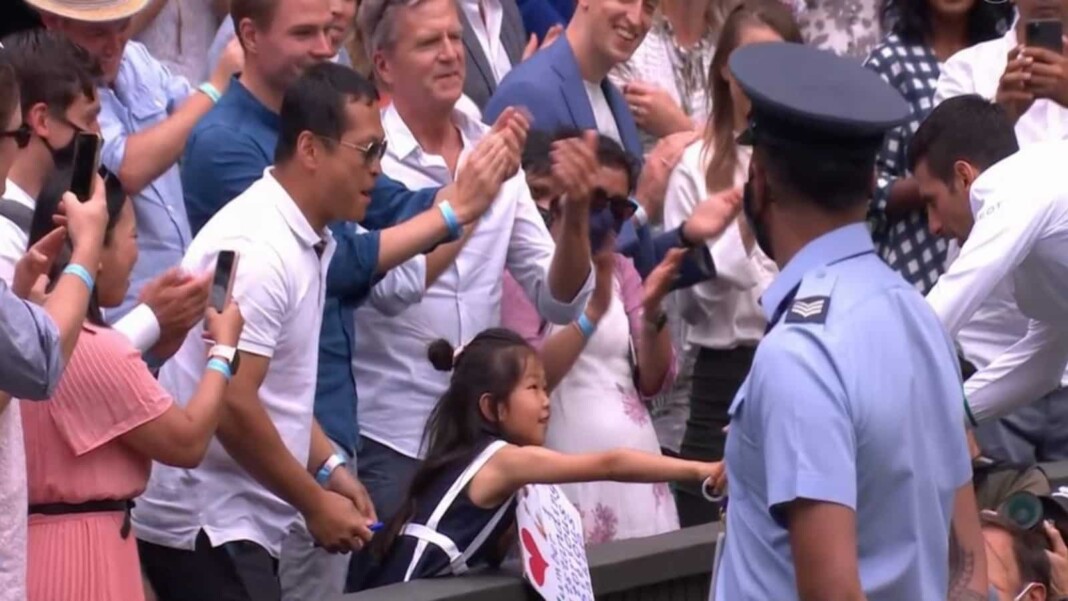 World No.1 Novak Djokovic continued his unbeaten run and won a third consecutive grand slam title by beating Italian machine, Matteo Berrettini in the final of Wimbledon 2021. Djokovic got the better of Berrettini in four sets, 6-7(4),6-4,6-4,6-3 to win his 20th grand slam.
Djokovic has now won all the three grand slams this year and is eyeing for a rare golden slam. During his French Open triumph, he gave his racquet to a young kid who supported him in the final and he did exactly that after his Wimbledon win. The Serb, during the trophy presentation ceremony did this.
After completing his speech, while posing for the cameras, Djokovic took a moment and ran towards his kitbag to take a racquet out a sprinted towards a certain section in the audience. He spotted a young fan, holding a placard for him, and handed her the racquet while the crowd cheered.
Djokovic equals Federer and Nadal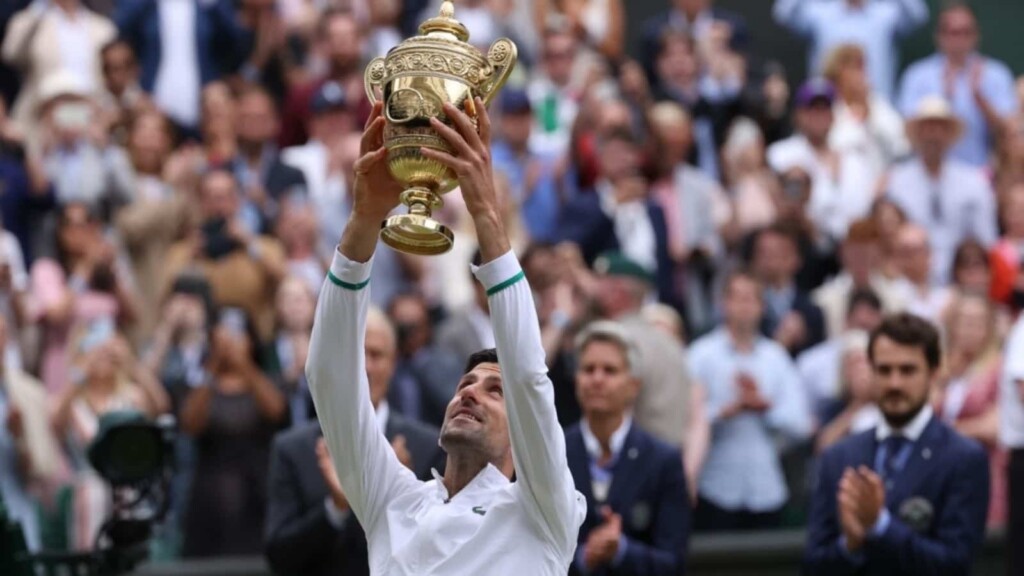 With his Wimbledon triumph, Novak Djokovic has now equaled two of his greatest rivals, Roger Federer and Rafael Nadal. All of the 'Big 3′ now have 20 grand slams each and will head to the US Open in search of their 21st. And Djokovic, being the youngest of the 3 has a very realistic chance to surpass them at the US Open in 2 months' time.
The Serbian superstar is also gunning for a rare golden slam and will become the first man in the open era to win all 4 slams in a year if he wins the US Open. The only piece of silverware missing from Djokovic's illustrious trophy cabinet is the Olympic Gold and he will fancy his chances to win it in couple of week's time at the Tokyo Games where he will enter as the top seed and hot favorite for gold.
Also read: Double Delight! Tom Cruise in the audience at Wimbledon 2021 for second day running