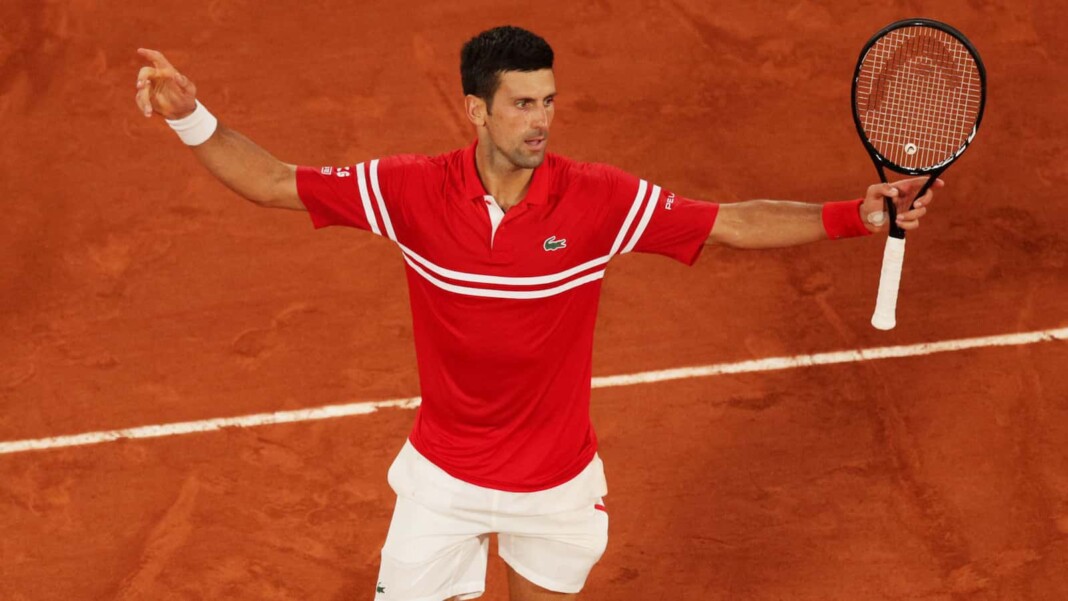 Novak Djokovic became the first man to complete his Double Career Grandslam, as he lifted his second French Open title on Sunday. The Serbian defeated the Greek, Stefanos Tsitsipas in five sets, after coming back from two sets down.
Novak Djokovic won his first French Open title in 2016, after defeating Andy Murray in the finals. He had to wait for another five years, to claim his second title in Paris. Last year, he was defeated in the finals by Rafael Nadal in straight sets.
Novak Djokovic stated that it was a dream for him to battle for one of the most prestigious trophies in the sport of tennis. He expressed gratitude to his wife, coach and team for their tremendous support.
"It's a dream for me to battle on this court for one of the greatest trophies in our sport. You have to give 100% every day, find motivation. Without my wife, box and staff, it wouldn't be possible. It's a team effort. I'm proud and happy," said Djokovic.
Novak Djokovic consoles Stefanos Tsitsipas after an incredible final
Novak Djokovic is no stranger to losing a French Open final. The Serbian has lost the final in Paris on four occasions. The world number one had some kind words for Stefanos Tsitsipas, who put up an incredible display in the final.
However, it was not meant to be Tsitsipas' day on Sunday, as he struggled to deal with the pressure in the finals. "It's an honour to me to be here in the Stadium with you guys (Courier and Borg). I understand how hard it is to lose a Grand Slam final. But I definitely (Stefanos) will win finals in the future," Djokovic said.
Novak Djokovic will now begin his preparations for the grass court season, as Wimbledon is scheduled to commence in just two weeks time. The Serbian enters the tournament as the defending champion, having lifted the title in 2019, defeating Roger Federer in the finals.
Also Read: The Comeback King! Novak Djokovic creates history and beats Stefanos Tsitsipas to lift his 19th Grand Slam title