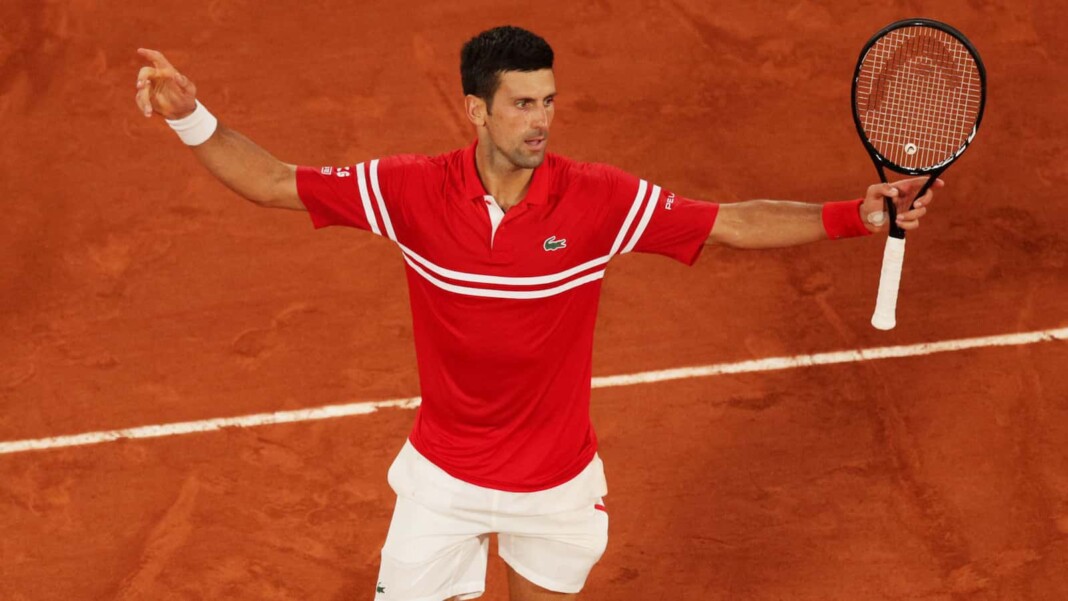 Novak Djokovic continues breaking records and re-writing history at the French Open 2021 as he now finds himself only 1 step away from lifting the trophy at the French Open for the 2nd time and would be the 1st man to win all 4 Grand Slams twice in Open Era.
In what was undoubtedly the match of the tournament, Djokovic was up against Rafael Nadal in the semi-finals and despite losing the first set came back stronger to defeat the 'King of Clay' 3-6, 6-3, 7-6(4), 6-2. This victory makes the Serbian the only player to defeat Rafael Nadal twice at the Roland Garros as Nadal lost his 3rd match out of his 108 matches played at the Grand Slam.
Novak calls his semi-final best ever match at the Roland Garros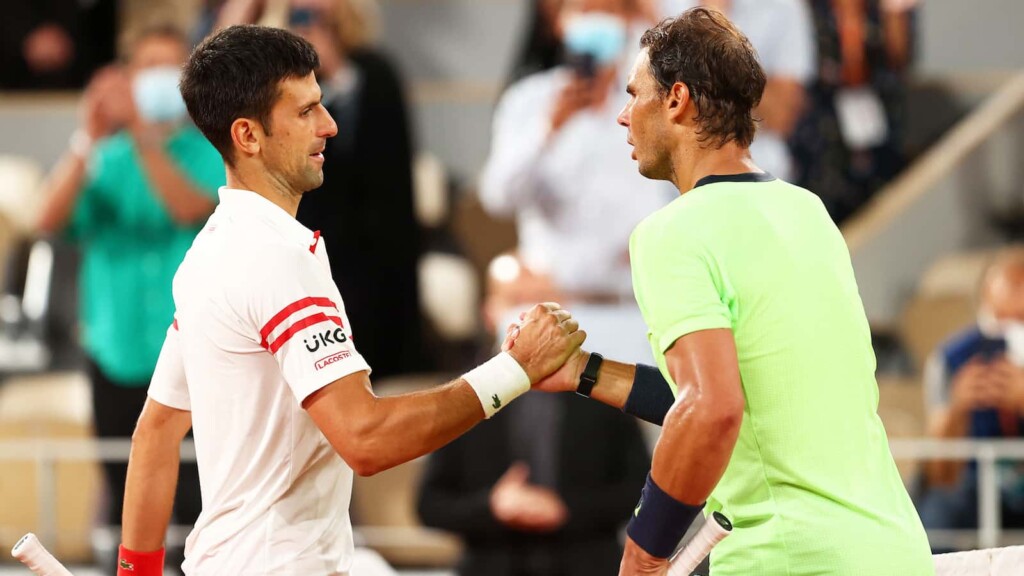 While Novak had tasted great success in the other Grand Slams, the French Open somehow escaped his clutches. One big factor was definitely the dominance of Nadal who had a 7-1 record against the Serbian at the French Open before the start of their semi-final yesterday. Of the 7 wins, 3 victories came in the final for Nadal denying Djokovic the title.
"It was definitely the best match that I was part of, ever in Roland Garros for me and top-3 matches for me ever, played in my entire career, considering the quality of tennis, playing my biggest rival on the court where he has had so much success and has been the dominant force in the last 15-plus years and the atmosphere which was completely electric.
"For both players, there was a lot of support. Just amazing. I was very happy that there was no curfew at 11'o clock, there was a special waiver, so they allowed the crowd to stay. Just one of these nights and matches that you will remember forever.
"It's hard to find words for Rafa's achievement in Roland-Garros. The amount of wins on this court is incredible. You know you have to climb mount Everest when you meet him there. I'll remember this match for a very long time. Not only because I won but also because of the atmosphere." said Novak about what he described as his best ever match at the Grand Slam.
Novak Djokovic analyses his victory in the semi-finals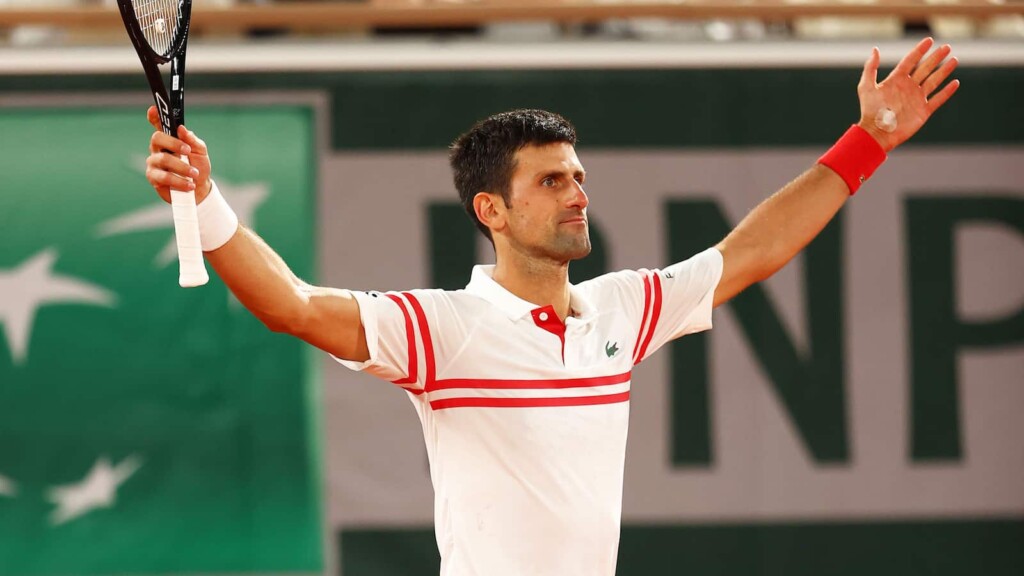 Djokovic found himself 0-5 down in the first set and could have been dished out a bagel by Nadal who leads the table for most bagels in 1 tournament. However, Djokovic staged some fight to win 3 consecutive games before Nadal won the 9th game to clinch the 1st set 6-3. Djokovic later fought back in style not dropping any more set as he won 3 sets on the trot to win the match.
"Even though I didn't have such a great start, I was not too nervous because I felt like I was hitting the ball very well and it was just a matter of me working my way into the match and adjusting to his ball, which is completely different than ant other player's ball. The amount of spin he plays with from the forehand corner is tremendous.
"But, I was ready, I was feeling good mentally and physically. I was motivated. I had a really clear plan in tactics and what I needed to do in order to perform better than I have in last year's final. The beginning of the match was kind of resembling last year's final. I was not too nervous at 0-5, very different than last year.
"But I just managed to get myself back into the first, even though I lost, I felt at 3-6 down I found my game, and started with a break right away in the second set. Things started to work out really nicely." said Novak about his overall analysis of his victory.
Djokovic talks about the upcoming final with Tsitsipas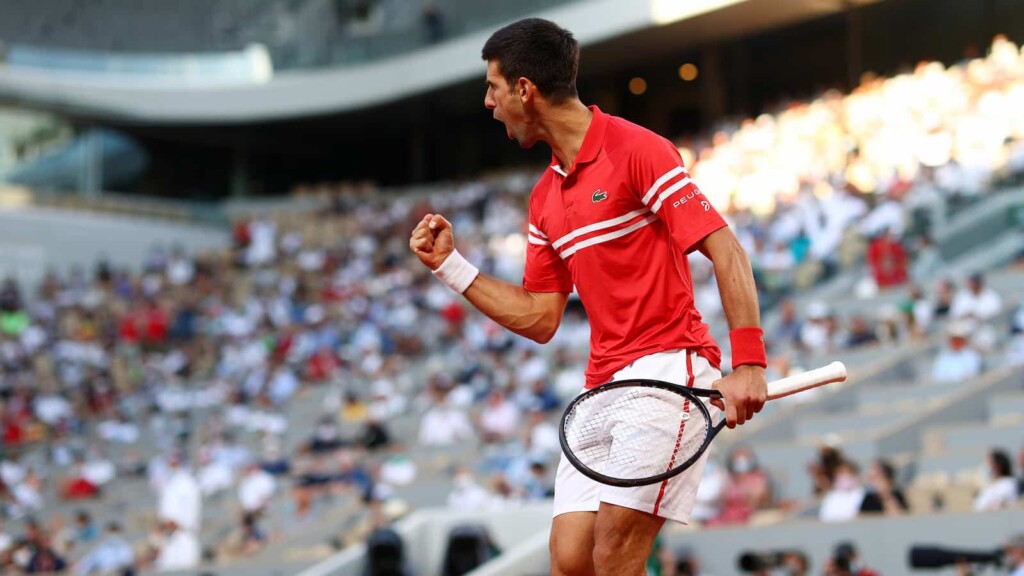 With this victory, Djokovic will now face Stefanos Tsitsipas in a repeat of the thriller 5-set semi-final at the 2020 French Open. The Greek youngster won in 5-sets after winning the first 2-sets. But a late comeback by Alexander Zverev made the clash much more interesting but found his tank empty going into the final set.
"I'm not the fresher guy right now obviously but I have one day and a half to rejuvenate. I deserved after this big win to recover. Right now it's just about resting and then be ready to compete with a guy in a very good shape (Stefanos Tsitsipas). Not the first time I play an epic semi-finals and have to come back for Finals."
"I recover well, no need to practice hard, my physio will do the work. My recovery abilities are very good and my physio will keep me in shape. I'll take things slowly. I know what I need to do. Tsitsipas doesn't want to stop there. He leads race ranking this year. Clay is his best surface. It was a epic semi last year. I'll need power." added Djokovic about his clash with Stefanos in the finals.
The finale of the French Open 2021 will take place on the 13th June, 2021 between the World No. 1 Novak Djokovic and the World No. 5 Stefanos Tsitsipas.
Also Read: French Open 2021 Final: Novak Djokovic vs Stefanos Tsitsipas Preview, Head to Head and Prediction for Roland Garros