Novak Djokovic's 2021 season can only be described as dream-like. The Serbian legend won three out of the four grand slams, picking up titles at Melbourne, Paris, and London. Additionally, he won the Belgrade 2 Open and the Paris Masters. He also reached the semi-finals of the Tokyo Olympics, and was a finalist at the US Open.
In the week spanning the Paris Masters 2021, Novak Djokovic not only won his fifth title of the season, but also made a number of new records. He became the first male player to finish as the world no. 1 for 7 years. He also overtook Roger Federer with most wins as the world no. 1. Currently, Djokovic is on his 347th week as the world no. 1.
Currently, Novak Djokovic is in Turin, Italy, competing at the 2021 ATP Finals. He is the top seed at the year end tournament that is reserved for the top 8 singles and doubles ATP players. Djokovic, placed in the Green group, is eying a 6th ATP Final title, which will put him at par with Roger Federer.
Djokovic's second group stage match against Russia's Andy Rublev has garnered him a fresh record.
Novak Djokovic: The latest record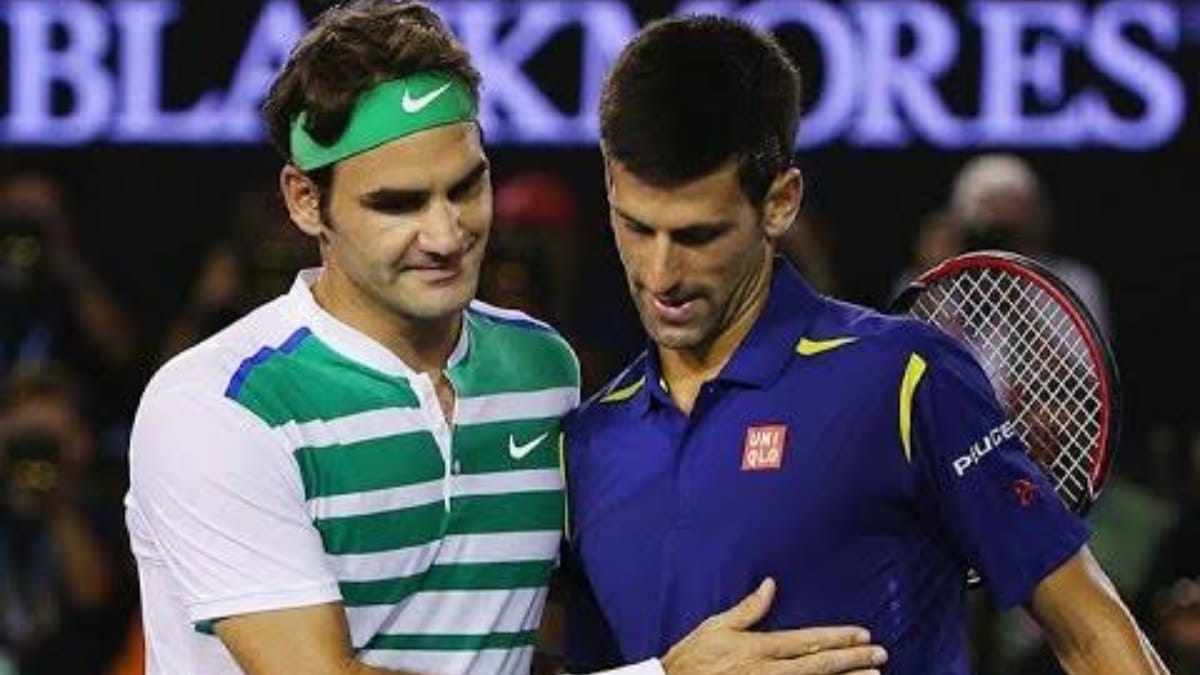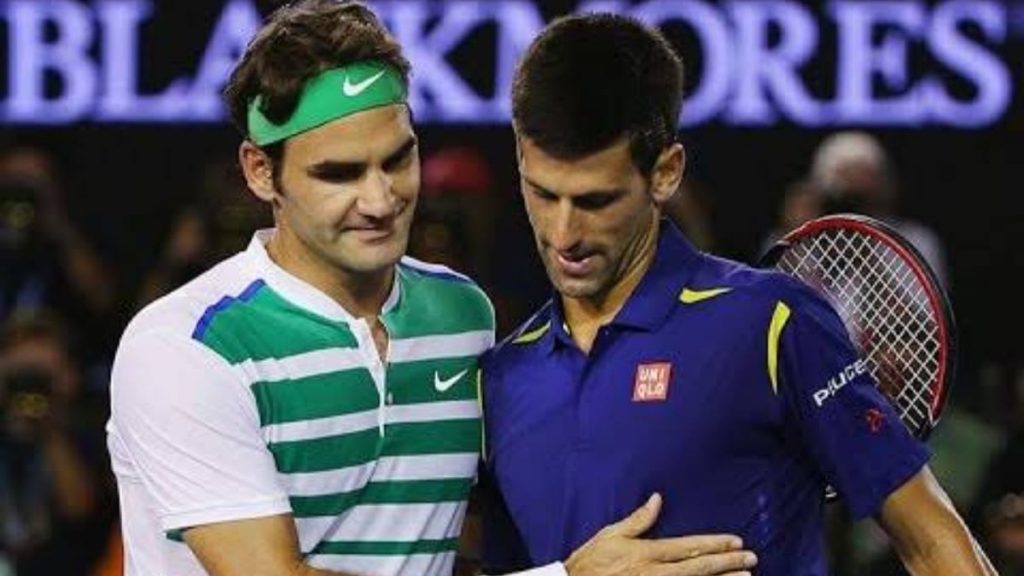 Post his victory over Andy Rublev, Novak Djokovic became the third man in the Open Era to win 50 or matches in a year 13 times. This has previously been achieved by Jimmy Connors and Roger Federer. This was also Djokovic's 10th career semifinal at the ATP Finals, tying him with Pete Sampras for the third place, after Roger Federer (16) and Ivan Lendl (12). It was also his 40th career win at the event, passing Lendl for second-most, trailing behind Federer (59).
Novak Djokovic's 13 years with 50+ wins: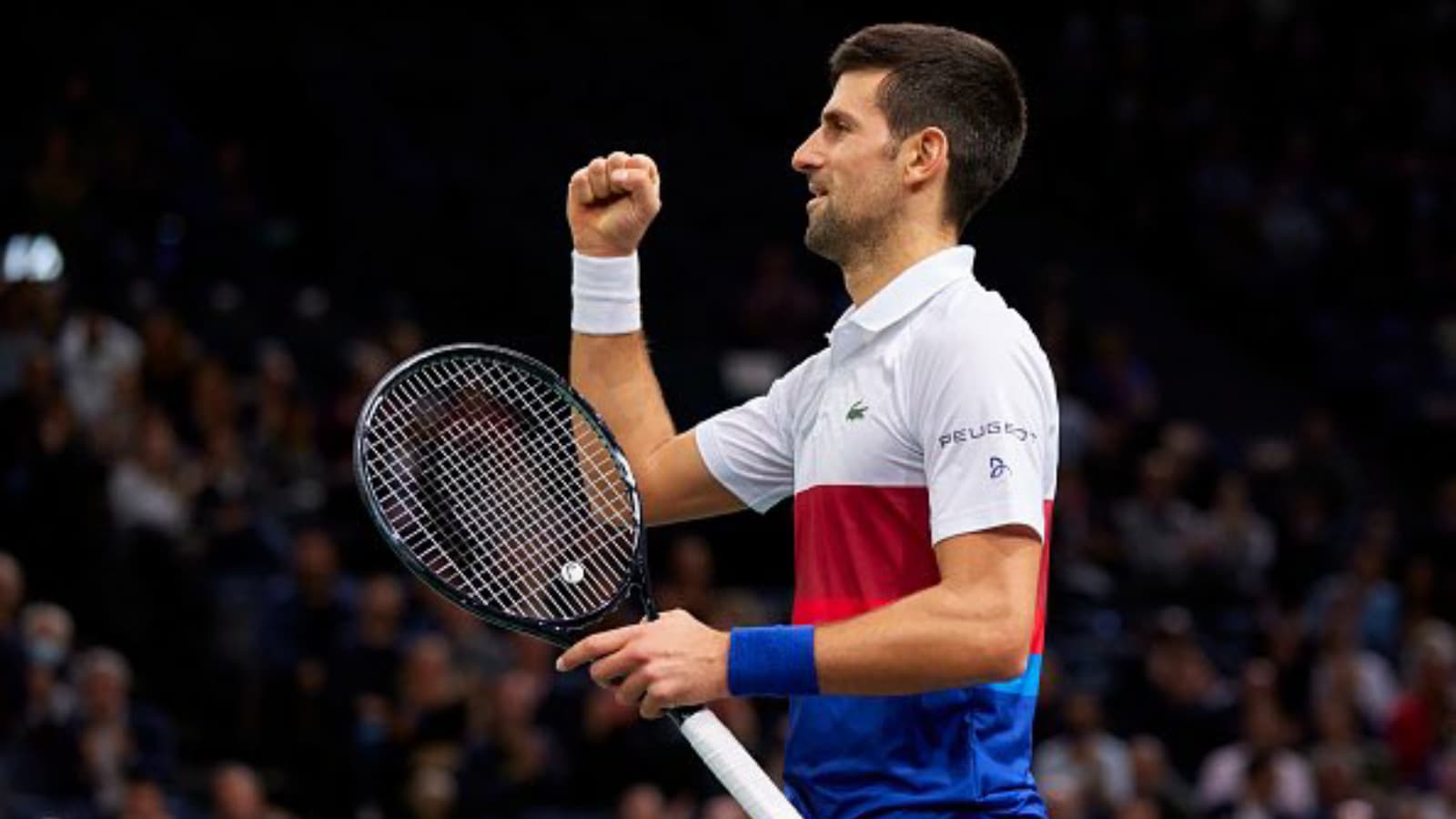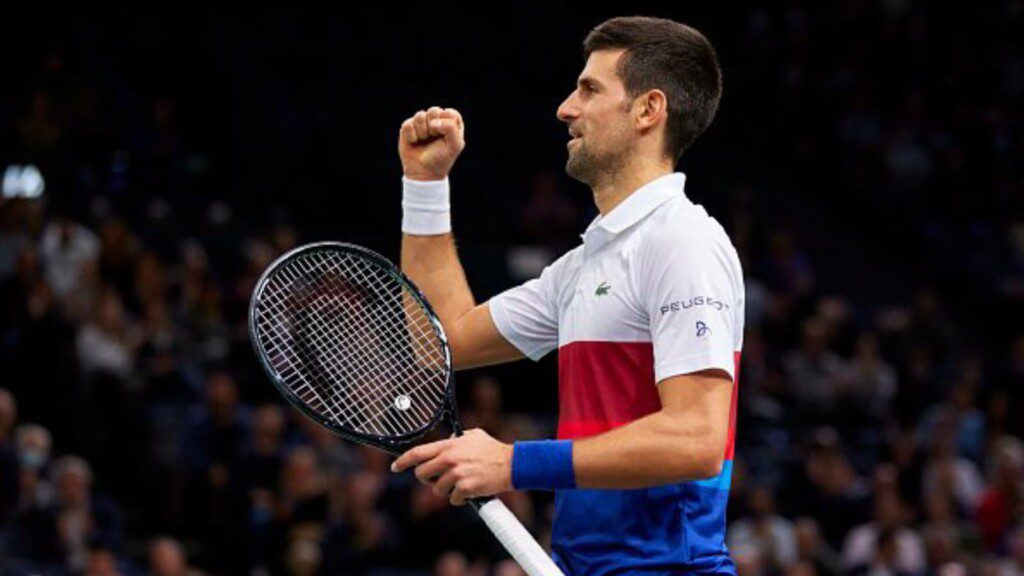 20-time grand slam champion Novak Djokovic has won 50 or more matches in the following years:
2007: 68-19
2008: 64-17
2009: 78-19
2010: 61-18
2011: 70-6
2012: 75-12
2013: 74-9
2014: 61-8
2015: 82-6
2016: 65-9
2018: 53-13
2019: 57-11
2021: 50-6 [as of today]
Most seasons winning 50+ matches:
Novak Djokovic now trails behind Roger Federer and Jimmy Connors.
16: Roger Federer (2002-2012, 2014-2015, 2017-2019)
14: Jimmy Connors (1972-1984, 1987)
13: Novak Djokovic (2007-2016, 2018-2019, 2021)
Also read: "I sincerely hope we can see him play another time" Novak Djokovic says Roger Federer is the "Icon of Tennis"