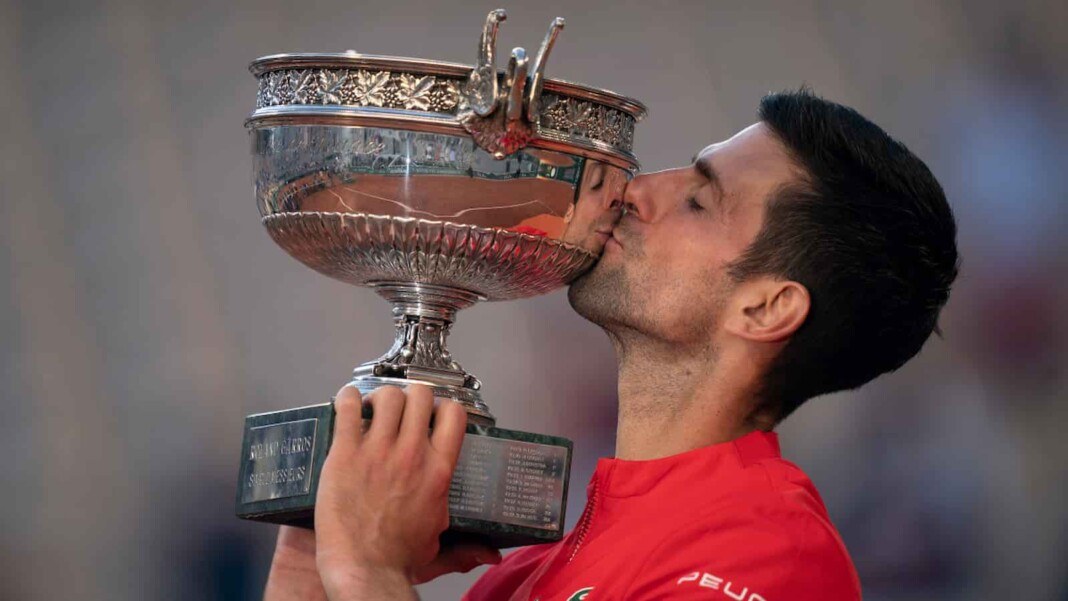 Novak Djokovic cemented his position as one of the Greatest of all time yet again after his emphatic 5-set win over Stefanos Tsitsipas in the 2021 French Open final. The world no.1 came from 2 sets down to stage a perfect comeback, winning the match in over 4 hours, 6-7(6),2-6,6-3,6-2,6-4.
This was the Serb's 19th grand slam title and he just trails Federer and Nadal by one major. He also becomes the first player in the open era to win each grand slam twice.
In the press conference, Djokovic spoke about Tsitsipas and pin pointed where exactly the momentum shifted in his favour.
He started: "Very close first set, he was the better player in clutch moments. In the second I got fatigued a bit, both mentally and physically. I came back refreshed, I felt that I got into his head after the early break in the 3rd, momentum shifted and I never looked back."
He then gave an insight about his mental state and what kept him going despite being down and almost out. "On the court, the thoughts come and go. I have been training my mental ability to be in the moment, not to be pulled left and right. It did happen to me in big matches a few times. I put a lot of time into mental training, and I am glad it paid off," he said.
He added: "There are always two voices: the one telling me that it's over was loud within myself being 0-2, so I tried to vocalize the other voice, the one telling me that I can do it. I told myself I can do it and encouraged myself."
"I strongly started to repeat that inside my mind and tried to live it by my entire being. And once I started playing in that third set and saw my game, it kind of supported my second voice. I was more positive and encouraging and from there on, it wasn't much of a doubt for me."
'I will turn my attention to Wimbledon, I have no problem saying that I want to win the title': Novak Djokovic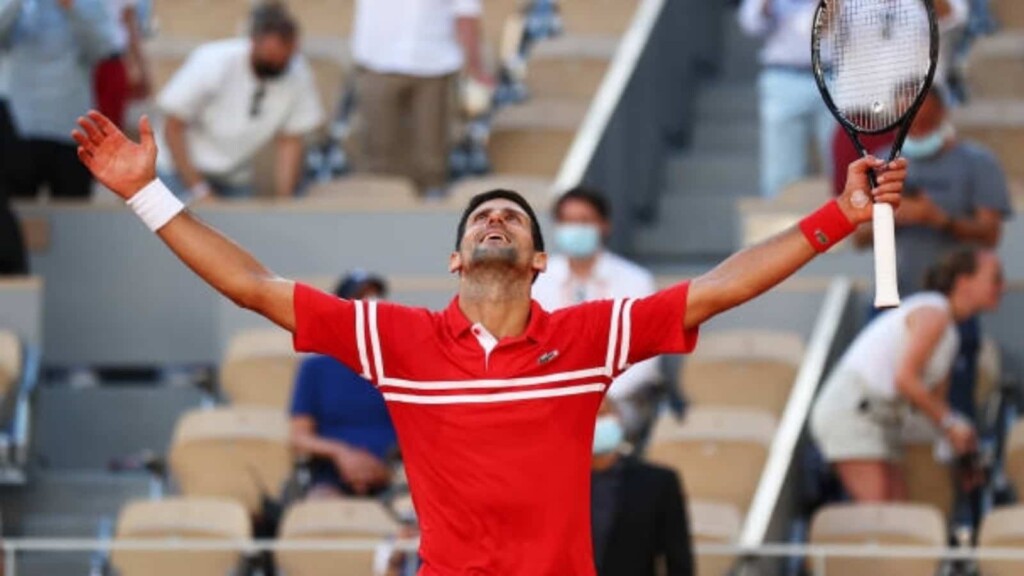 Djokovic rated his French Open 2021 triumph as his top 3 biggest achievement, a tournament in which he beat the King of Clay, Rafael Nadal and a future grand slam prospect, Stefanos Tsitsipas in a timespan of 48 hours.
"I am thrilled and very proud of this achievement. Being part of history of the sport that I love is always inspiring. I couldn't be more happy. Top 3 of all of my achievements – Rafa, and then bouncing back," he said.
Nole was then asked about if he could achieve the golden slam this year. He said: "Everything is possible. My journey has been terrific so far, I achieved a lot of things many people didn't think were possible. I was in this position in 2016, and lost in Wimbledon in third round. We have only two weeks now, which is not ideal."
He then concluded by saying that the celebration for his mega win could wait and his focus will directly shift on Wimbledon next. "I will celebrate this title and after a few days, I will turn my attention to Wimbledon. I have no problem saying that I want to win the title. Hopefully, I can use this confidence in Wimbledon as well."
Also read: List of records broken by Novak Djokovic after his 2021 French Open triumph