Nobody in history has dominated at the Australian Open as the 9-time champion Novak Djokovic has. Of the 20 Grand Slams Novak has won, his first-ever came in Melbourne in 2008 at the age of 20 and also broke the streak of Roger Federer and Rafael Nadal who had won the last 11 Slams between them.
Djokovic had to wait till 2011 for his next title and then won a hattrick of titles in 2011, 2012 and 2013. He won a couple more in 2015 and 2016 with the title in 2015 overtaking Federer's then tally of 4 Australian Open titles. While Federer won back to back titles in 2017 and 2018, Djokovic secured another hattrick with wins in 2019, 2020 and 2021 to get his tally to 9 titles.
These titles have obviously made Novak the fan favourite in the Rod Laver Arena in Melbourne but to the disappointment of many, they might not actually get to see one of their favourite champions play this year. With the Slam confirming that unvaccinated players, fans and workers will not be allowed to enter the arena, Djokovic's stance on not disclosing his vaccination status might just keep him out of the Slam this year.
With the final confirmation coming just a few days ago when Djokovic was busy playing at the 2021 ATP Finals, the Serbian had not reacted to the news only until he was asked in the press-conference after his defeat in the semi-finals to Alexander Zverev.
"We'll see. We'll have to wait and see, I haven't been talking to them, to be honest. I was just waiting to hear what the news is going to be and now that I know we'll just have to wait and see," said Djokovic denying confirmation of his plans.
Novak Djokovic could become the first ever to win 4 consecutive Australian Open titles in the Open Era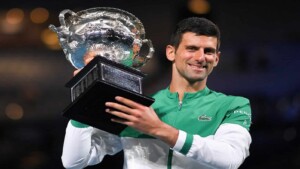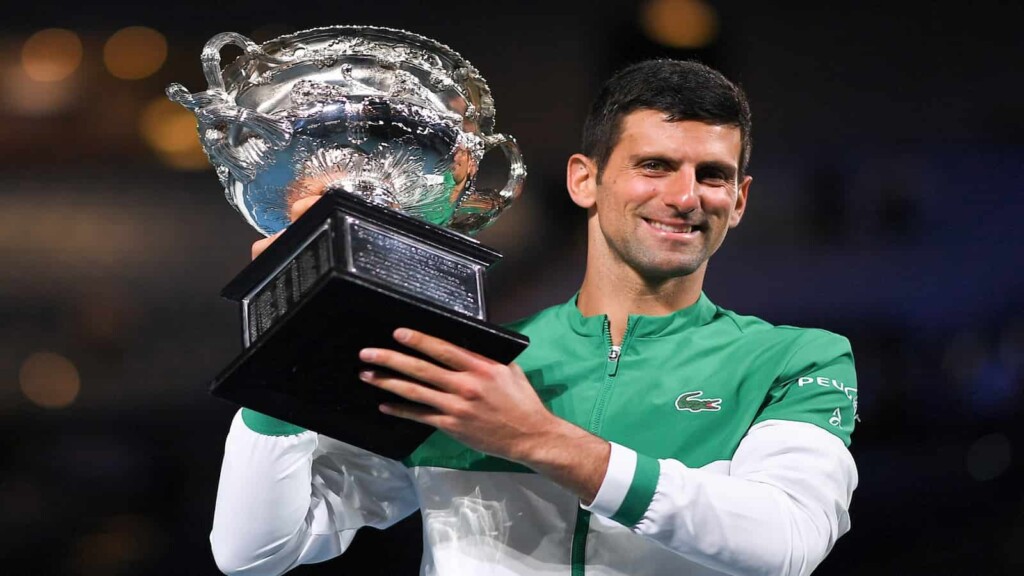 After Novak's tally of 9 titles and Federer's 6, in the Open Era, the next best is Andre Agassi with four titles to his name. Apart from Novak, nobody has won 3 titles in a row in the Open Era and now the Serbian, if he plays at the Slam next year, could make it 4 consecutive titles and become the first-ever man in the Open Era to achieve the feat.
The legendary Roy Emerson also won 6 titles but all of those came in the Amateur Era with wins in 1961 and then 5 consecutive titles from 1963 to 1967. Having picked up the knack for smashing records, especially in the 2021 season, it will be interesting to see what decision does Djokovic take for the Slam next year.
Also Read: "It was a great season," says Novak Djokovic after losing to Zverev at ATP Finals