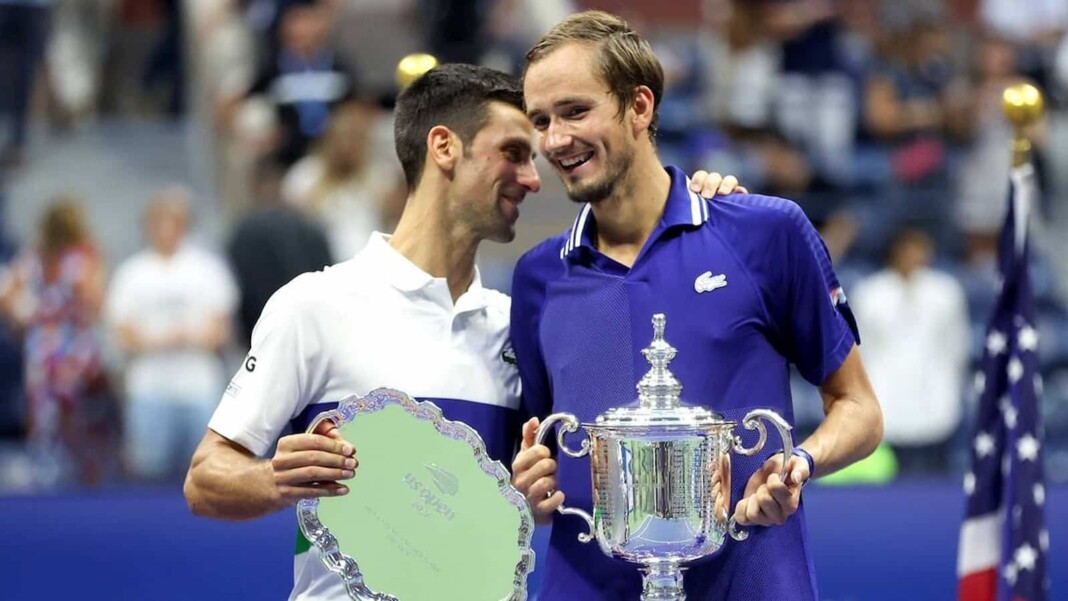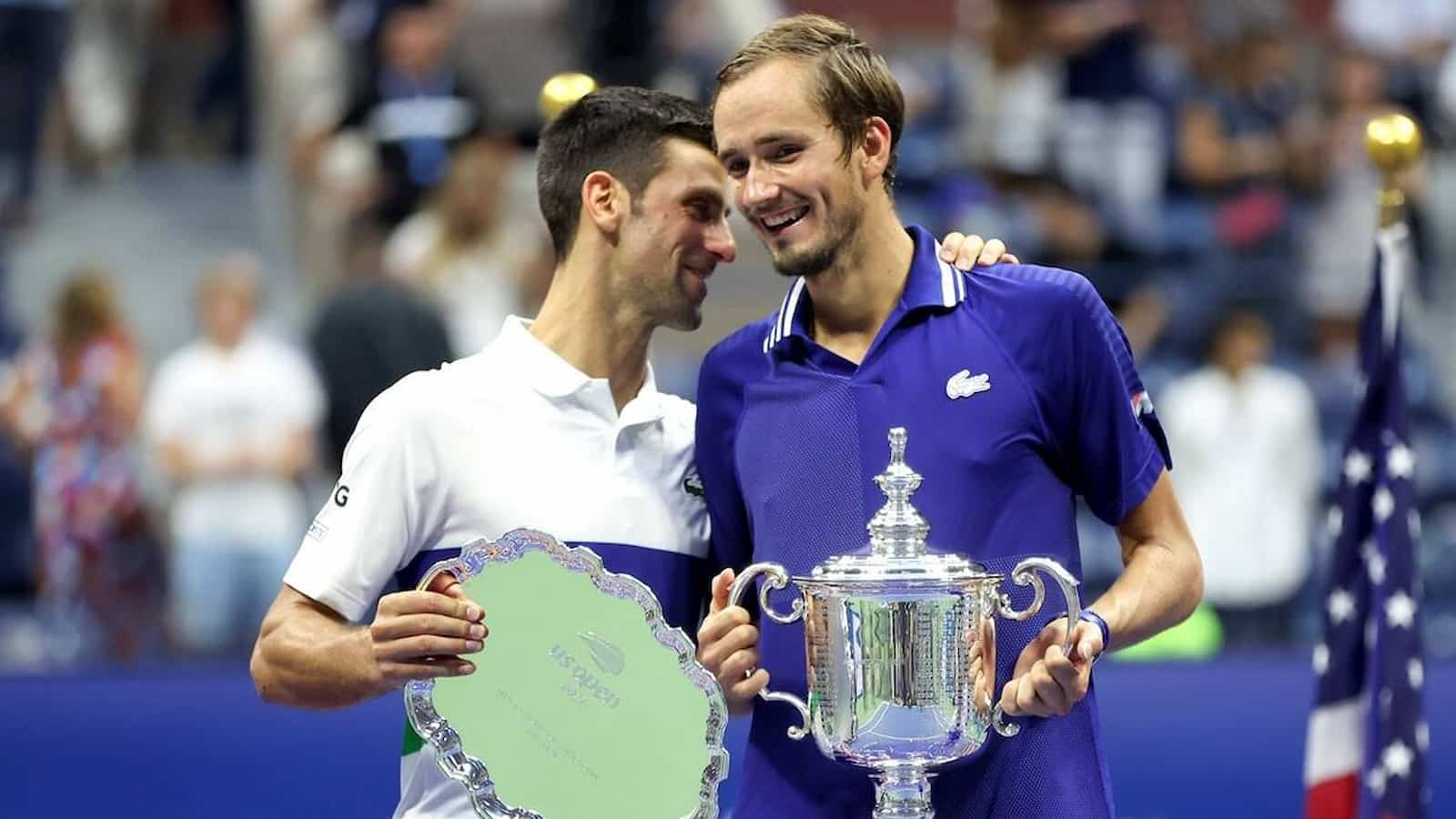 Serbia's Novak Djokovic has surely got some incredible moves up his sleeve which suffice to contend why he is the current World No.1. In the video shared by the ATP Twitter handle, the Serb is spotted practicing against the World No.2 Daniil Medvedev on Thursday at the Mouratoglou Academy in France as the two athletes gear up for the Paris Masters 2021, an event part of the ATP 1000 Masters series.
Djokovic was accompanied by Goran Ivanisevic, his coach, and Marco Panichi, a fitness trainer. Medvedev, on the other hand, was joined by Gilles Cervara, his coach. The two top-ranked players in the world warmed up for a few minutes before playing a full set, which Medvedev triumphed in a tiebreak (7-3).
The 2021 Paris Masters will begin on November 1st, and Novak Djokovic and Daniil Medvedev will be among the competitors. The Serb will be competing in his first competition since losing in the US Open final against Medvedev.
Over the previous month, the Russian has competed in the Laver Cup as well as the Indian Wells Masters. In the former, he won the title with Europe, while in the latter, he was eliminated in the fourth round.
Both the players are expected to travel to Paris on Saturday as the event commences from Monday.
Vaccination continues to be an Issue for Novak Djokovic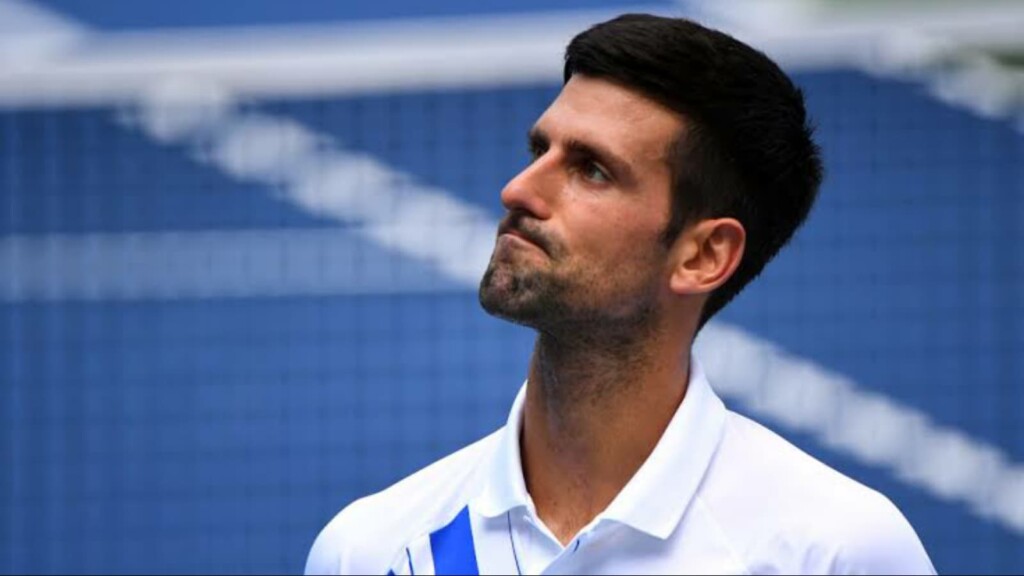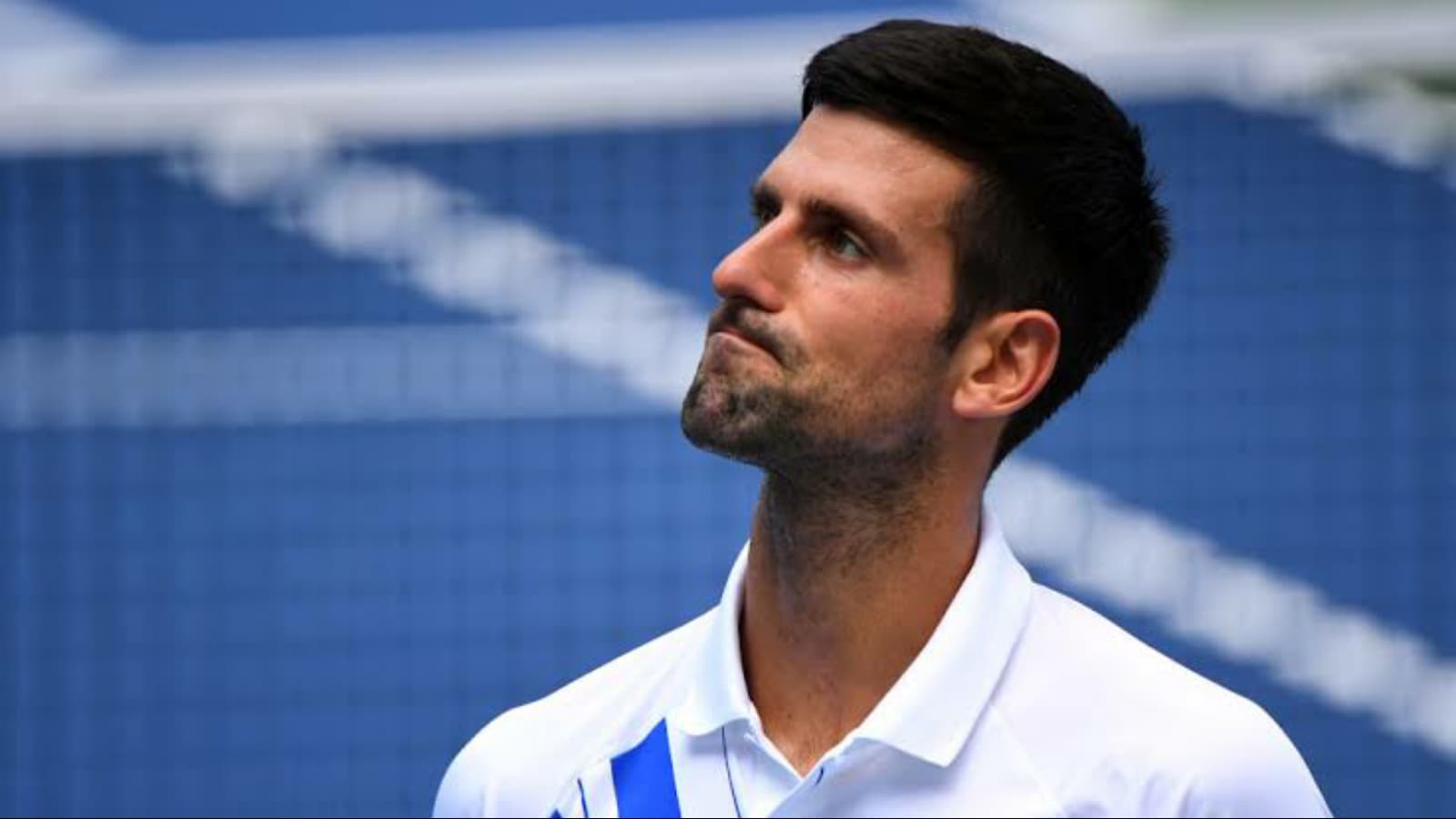 With the onset of the COVID-19 pandemic, the vaccination for the same has become a great concern for the world. And Novak Djokovic is no exception. It has been widely reported that World No.1 is in doubt for the 2022 Australian Open edition because he is vaccine-hesitant, even though he had never publicly disclosed his vaccination status.
But a full English-version transcript of Djokovic's in-depth interview last week with Serbian daily newspaper Blic has surfaced and reveals the 34-year-old also has travel fears – for all players.
"The main problem is that if you're on a plane with a person who is [Covid-19] positive, whether they're vaccinated or not, you automatically [have] to stay in your room for 14 days," Djokovic said.
Since Djokovic voiced doubts about his participation last week, the issue has worsened, with Australian Prime Minister Scott Morrison and Victorian Premier Dan Andrews at odds over their views on unvaccinated athletes.
While the Prime Minister says unvaccinated athletes are allowed in Australia as long as they spend 14 days in quarantine, Andrews stresses that Victoria will not file for federal exemptions and would prohibit unvaccinated athletes from accessing Melbourne Park.
Also Read: "I'm still in love with Dominic," says Gunter Bresnik, ex-mentor of Dominic Thiem