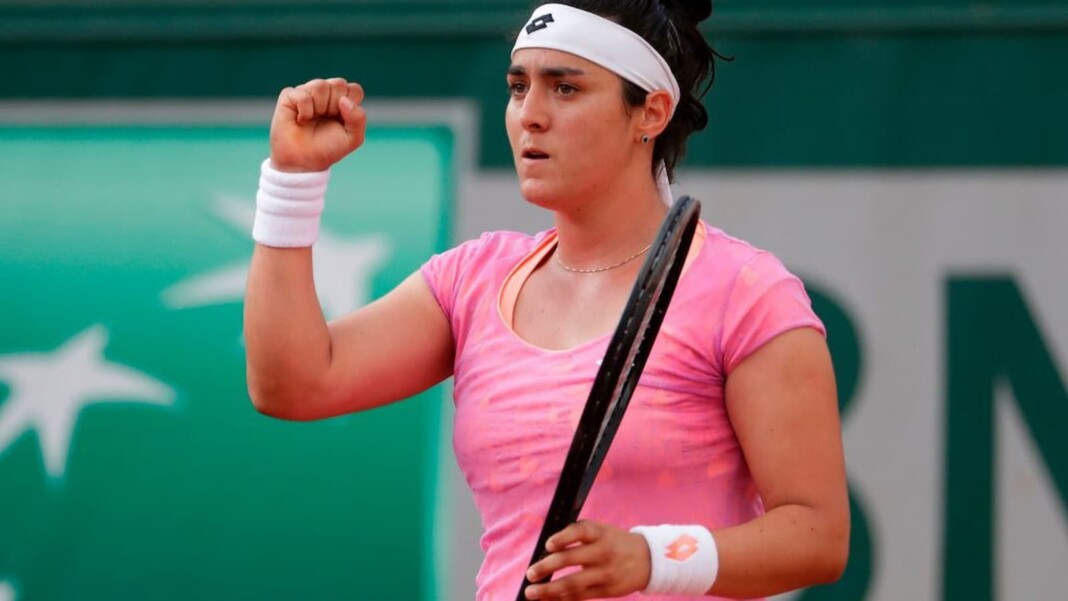 The COVID-19 pandemic has struck the world and has affected millions of people. Countless people have lost their jobs while thousands have died. And according to the World Health Association, Tunisia has the highest COVID-19 death rate.
Tunisian star, Ons Jabeur announced on instagram  that she will be auctioning off one of her racquets to help COVID-19 casualties in Tunisia. She addressed fans in both French and Arabic to talk about the auction along with the COVID-19 crisis that is striking her home country at an alarming rate. Tunisia has reported more than 16,000 deaths for 12 million residents within the region.
Jabeur's racquet started at $720 and will be open to bids for 48 hours. The Tunisian hopes to raise enough to fund a resuscitation bed which can cost $2000 or more. Even if the number is reached, the raised amount will go directly towards vaccine efforts and medial equipment.
"It is for a good cause," Jabeur said on Instagram. "I cannot stay here to watch my country go through difficult situations."
Ons Jabeur's historic run at Wimbledon 2021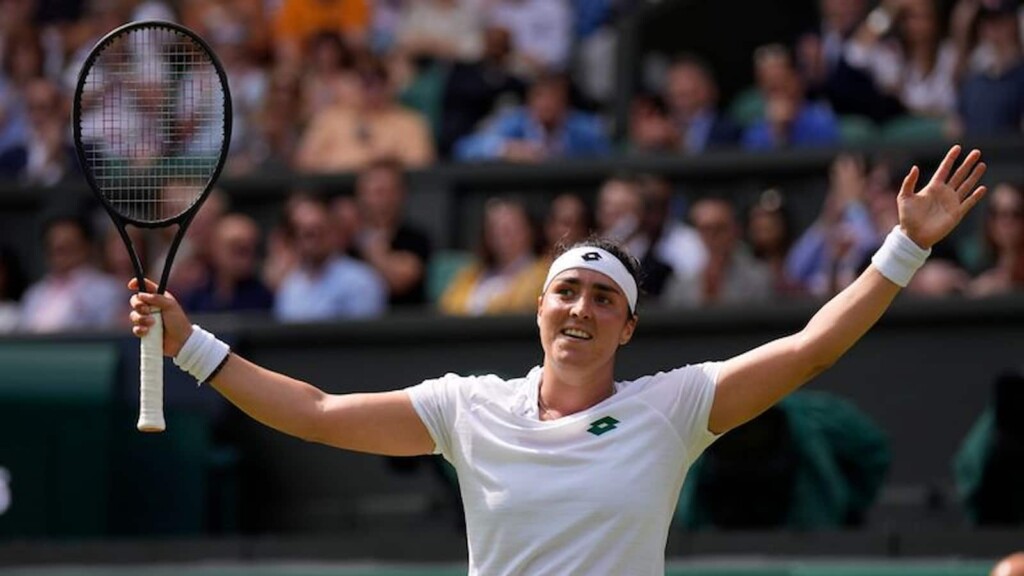 Last week in Wimbledon, Jabeur had a dream run. She created history by becoming the first Arab woman to reach the quarterfinal at the All England Club. She defeated three grand slam champions in the tournament, Venus Williams in the second round, Garbine Muguruza in the third round and Iga Swiatek in the fourth round. She eventually lost to second seed Aryna Sabalenka in the quarterfinals.
Interestingly, the Tunisian was sick and even vomited in the corner of the court during her third round match. But she got back up and passed with flying colours, which speaks volumes about her mental strength.
"It bothers me probably with the stress, fatigue, everything," Jabeur said after the match. "Sometimes when I drink water, the water doesn't go through any more. That's why I get sick. Honestly, I don't want to interrupt the players, so I try to get rid of it and just continue playing."
Also read: Watch: How the lucky girl on Centre Court is using Novak Djokovic's racquet