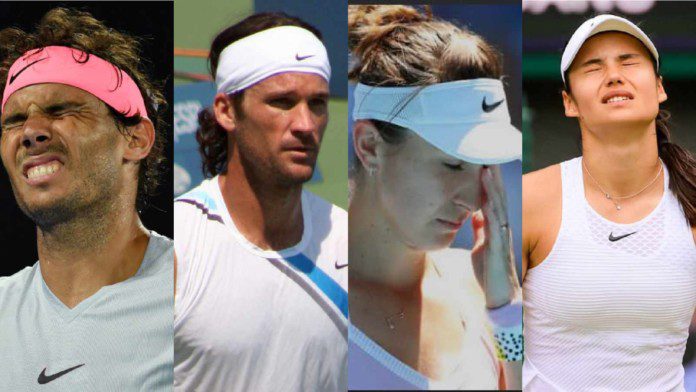 Ons Jabeur is a Tunisian professional tennis player. Her current ranking according to the Women's Tennis Association is World No.10. She has won one singles title till date.
Recently Ons posted a devastating news on her Twitter handle! In the post she said that she has been tested positive for COVID 19. She further said that she is experiencing strong symptoms but she will be bach soon. Currently she has been isolated in Tunisia.
"Hi everyone! I am writing these words to let you know that, despite being vaccinated, I tested positive for COVID-19. Even though I'm experiencing strong symptoms, I hope to overcome the virus quickly and get well soon. I'm currently isolating in Tunisia and I will provide you an update when I have fully recovered. Take care of yourself and your loved ones!" Jabeur wrote in the tweet.
Which players other than Ons Jabeur have been tested positive?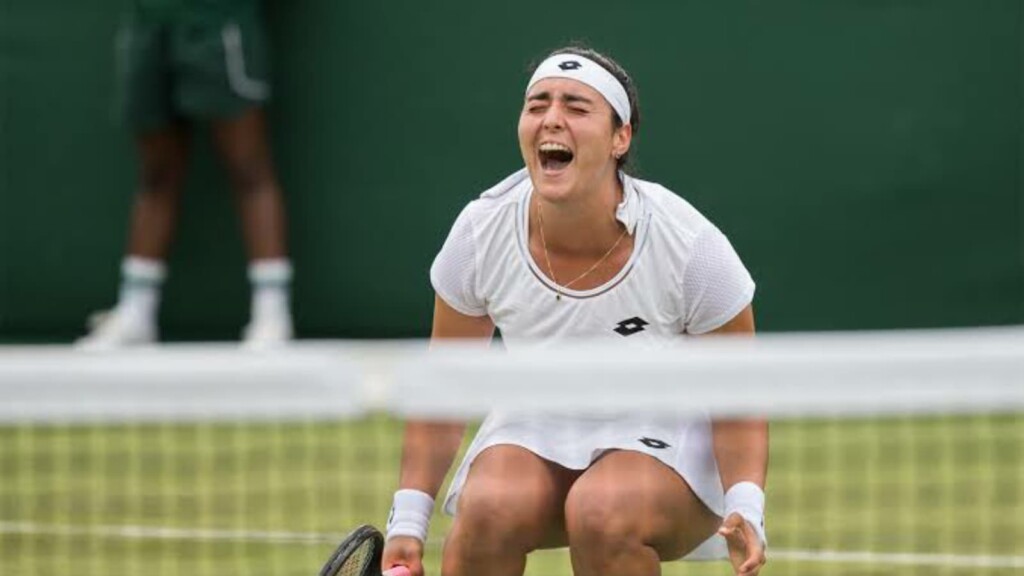 Ons is not the only tennis star who has been tested COVID positive. Few more like tennis legend Rafael Nadal, his coach Carlos Moya, tennis star Belinda Bencic and young tennis star Emma Raducanu have also been tested positive. The players took on to Twitter to announce this news.
"Hi all. I wanted to announce that on my return home after playing the Abu Dhabi tournament, I have tested positive for COVID in the PCR test that was performed on me when I arrived in Spain. Both in Kuwait and Abu Dhabi we passed controls every two days and all were negative, the last being on Friday and having the results on Saturday." is what Nadal wrote
"Hi everyone, I just wanted to provide a quick update that unfortunately and even though I am fully vaccinated, I recently tested positive for COVID-19. I am currently isolating and taking all precautionary measurements to get through this as best as possible as I am experiencing quite severe symptoms (fever, aches, chills). While the timing is not ideal – as I was in the final stages of my preparations for the Australian Open swing – I will make my way to Australia as soon as I am cleared and past the isolation period." Belinda wrote.
"Hello everyone, I wanted to tell you that I have also tested positive for COVID. On Sunday, upon landing in Mallorca and with some symptoms, I tested negative for antigens. A few hours later, when a positive was confirmed in the equipment, I went to do pcr and I tested positive." Carlos tweeted.
Seems as if Abu Dhabi has become the COVID hotspot. Rafael, Emma, Belinda and Ons all of them were at the Mubadala World Tennis Championship, Abu Dhabi. While it is still not confirmed that what caused this, was it the fault of players, the administrative staff or the fans!
Also Read – Jill Craybas calls Naomi Osaka BOLD for Talking