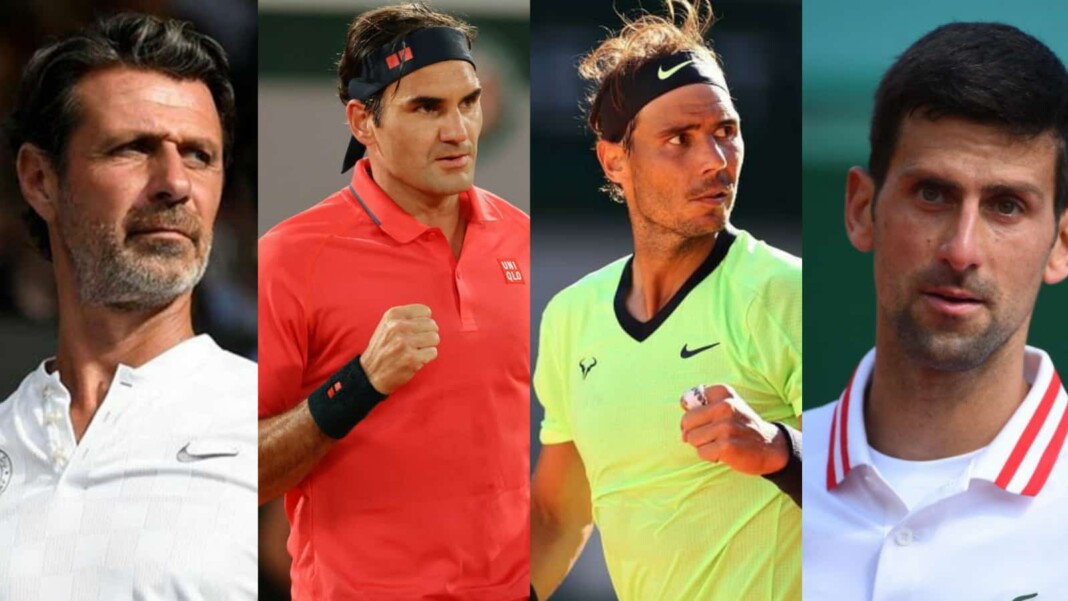 Patrick Mouratoglou, has been the coach of many tennis stars in the past and is the current coach of top-players like Serena Williams, Stefanos Tsitsipas, Coco Gauff and many others on both the ATP and WTA tours.
In the aftermath of arguably the greatest match of this year that took place between Novak Djokovic and Rafael Nadal in the semi-finals of the French Open 2021, the long going debate about the greatest among the Big-3 of Tennis again came to life.
'Big-3' is a title given to the trio of Roger Federer, Rafael Nadal and Novak Djokovic who have shared 58 of the last 70 Grand Slams since 2003 Wimbledon to 2021 Australian Open. The trio have dominated tennis for nearly 2 decades now and there's a constant debate among the fans and experts to determine who's the best among them, while the players themselves have nothing but respect for each other.
Giving a spark to the debate once again, Patrick Mouratoglou speaking with French newspaper L'Equipe said, "Djokovic is the strongest out of the Big Three. If the three are at their best, it's Djokovic who wins. History tells it."
Novak Djokovic on course for 19th Grand Slam title
Novak Djokovic was the challenger along with Andy Murray to the Federer-Nadal rivalry and the quartet was dubbed as the Big-Four. But with Murray's dip in form due to his injuries and less playing time on court, Djokovic moved ahead and formed the Big-3 with Federer and Nadal and the trio have continued dominating the tennis arenas.
While Federer and Nadal will head to the 2021 Wimbledon Championships locked on 20 Grand Slams each, Novak has the chance to reduce the gap from his fellow Big-3 members.
The Serbian who is currently the winner of 18 Grand Slams has the chance to make it 19 Grand Slams when he arrives at the Philippe-Chatrier on 13th June, 2021 for the finals of the French Open 2021 against Stefanos Tsitsipas.
Will Patrick Mouratoglou support Djokovic in the finals of the French Open 2021 against Tsitsipas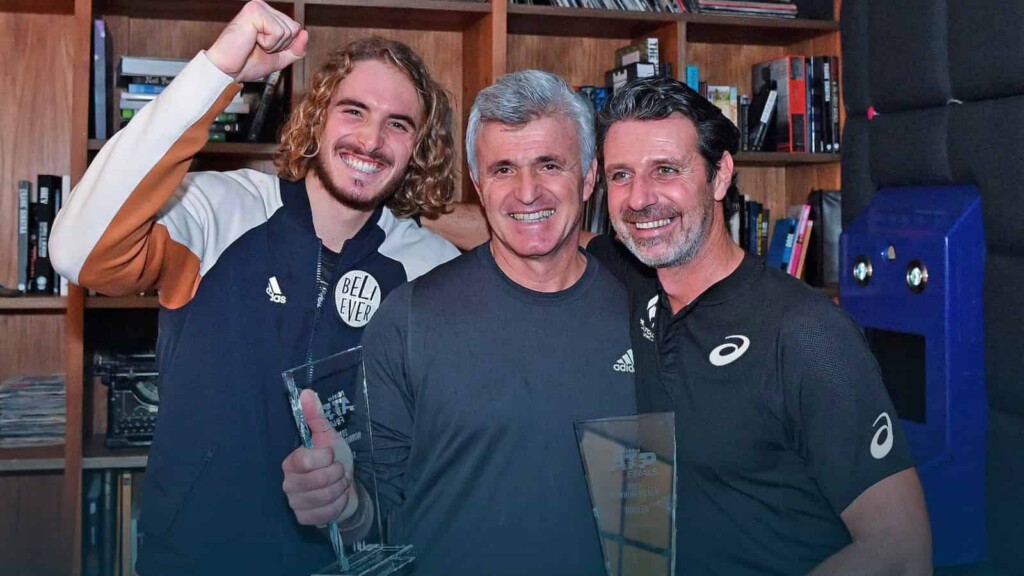 Stefanos Tsitsipas who got his initial tennis coaching from his father Apostolos Tsitsipas enrolled at the Mouratoglou Tennis Academy in 2018 and is since coached by Patrick himself along with his father.
With Stefanos having made it into his maiden Grand Slam final at the French Open 2021, he will be up against Novak Djokovic who chases his 2nd French Open title and his 19th Grand Slam. While Patrick has long been a fan of Novak, it will be interesting to see who gets the support from the French coach, the Serbian or his ward Stefanos.
Also Read: French Open 2021 Final: Novak Djokovic vs Stefanos Tsitsipas Preview, Head to Head and Prediction for Roland Garros