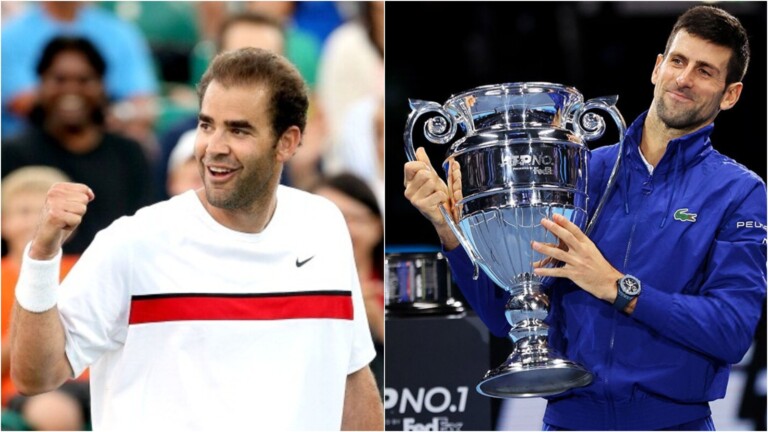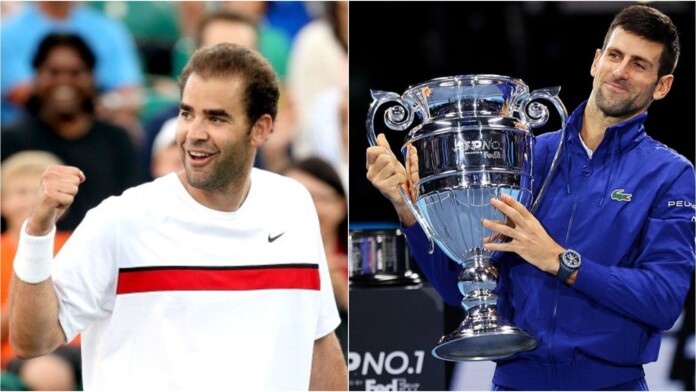 Former World No. 1 Pete Sampras was full of praise for Novak Djokovic after the Serbian broke Pete's record of finishing the year as World No. 1. Sampras held the record since 1998 when he finished as the World No. 1 for the 6th consecutive year, having started the streak in 1993.
Djokovic broke the record this year at the 2021 Paris Masters when he won his semi-final clash which confirmed that the Serbian will finish 2021 ranked World No. 1, achieving the feat for the 7th time and becoming the first-ever player to do so. This was also the 3rd instance when Djokovic finished the year as No. 1 for consecutive years (2011-12, 2014-15 and 2020-21).
Speaking about the historic achievement, Sampras had nothing but praise for Nole who broke his record. "I was `The Man' for those number of years, and he's been `The Man' even more so. I think he's been more consistent, he's won more events, he's got more majors. I could go on and on talking about his career. I don't think you will see [seven year-end No. 1s] again," said Pete.
"What Novak's done over the past 10 years – I could give you all the adjectives, I mean, I don't know what to say. He's willing to change, he's willing to learn about himself. He's always looking to get better. I've been so impressed with his transformation.
"From being a very talented young athlete, mentally a little fragile, to be where he is today is just pretty cool to see it, just sitting and watching him from the couch. I do think what Novak's done over the past 10 years, winning the majors, being consistent, finishing No. 1 for seven years, to me it's a clear sign that he is the greatest of all time," added Sampras.
Novak Djokovic has the attitude to stay No. 1 says Pete Sampras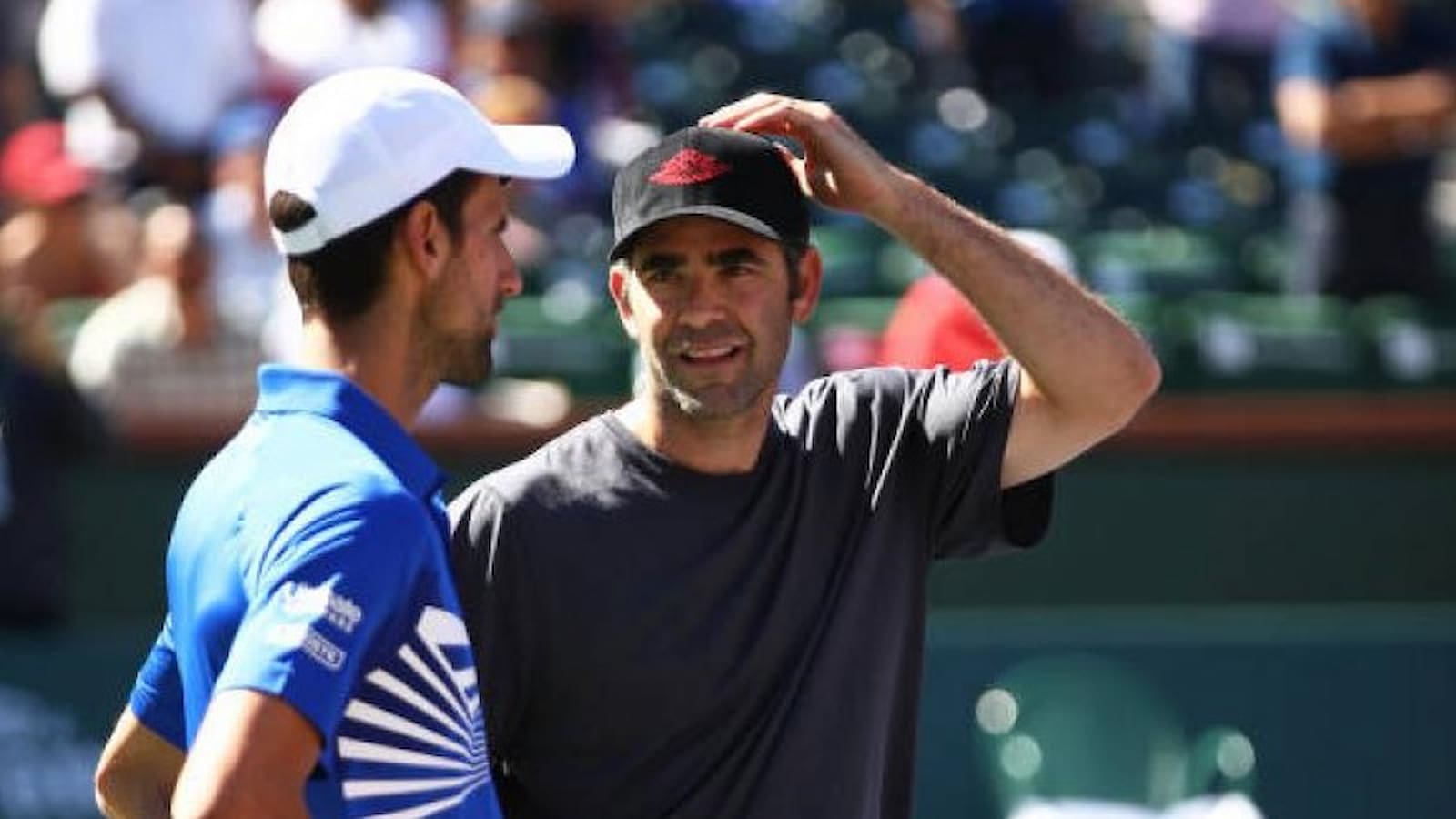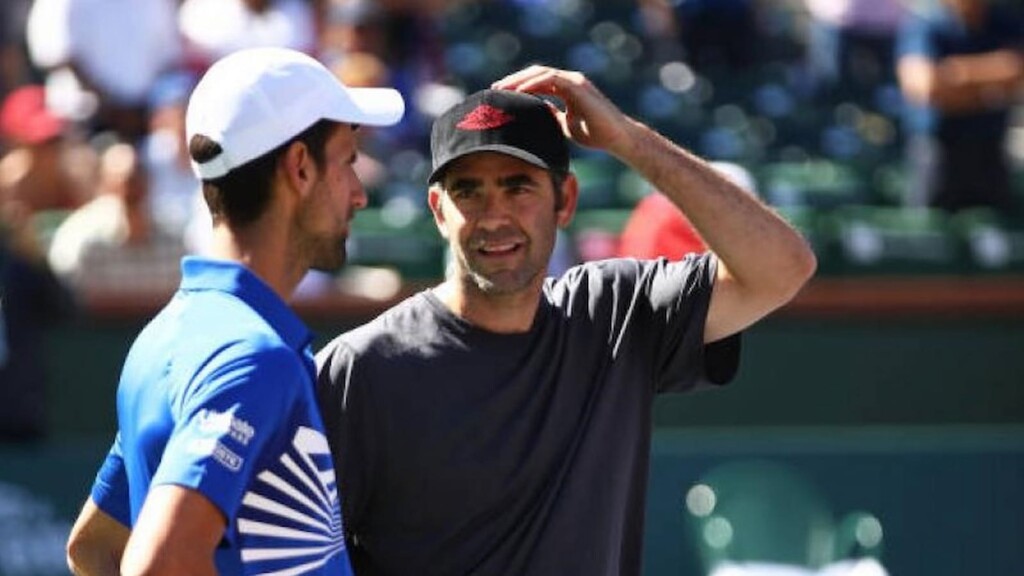 Praising Novak further, Pete pointed out the difference in mentality in individual and team sports and why tennis players don't get enough praise after grinding out tough wins. While Novak has always been appreciated for his mental fortitude in winning big 3-setters and 5-setters, Sampras also pointed how Novak's mental strength is an asset for him.
"Unlike those team sports, you're on your own. Mentally, if you're down in a match, you don't have anyone to bail you out. The coach can't tell you what to do. Tennis players have to have the whole package. I also think you need an attitude to stay No. 1. You wanted it, and it bothered you when someone else got it. I think Novak has that.
"It wasn't fun, I'll be honest with you. Staying on top of the game, year after year after year, as Novak can understand, it's very hard to stay No. 1. And to do it six years in a row was, for me, I think it was my biggest achievement," added the 14-time Grand Slam champion.
With Djokovic currently playing at the 2021 ATP Finals, a title in Turin this week will put him ahead of Pete's record of 5 ATP Finals titles and tie him with Roger Federer who currently leads the pack with 6 titles to his name.
Also Read: "It's Just Terrible": Djokovic shocked by disappearance Of Peng Shuai who alleged MeToo against Chinese Communist Party leader