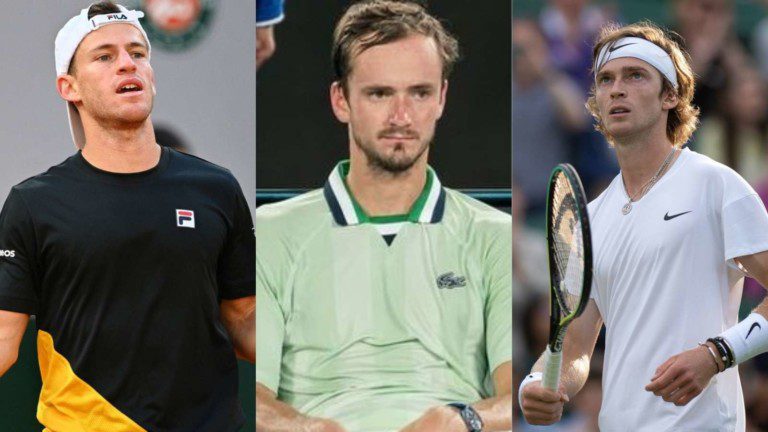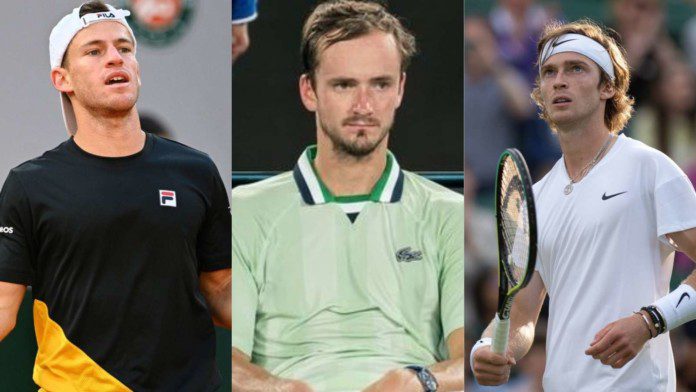 With the world in midst of turmoil because of the Russia-Ukraine war, the tennis world has taken a united stand in expressing their solitary with Ukraine and condemned the invasion by Russia. In a recent interview with an Argentine media outlet, La Nacion, Diego Schwartzman expressed his opinions on ongoing conflicts and also about the decision to bam Russian tennis players from team tournaments.
In retaliation to the Russian invasion, tennis governing bodies suspended the Russian and Belarusian tennis federations but allowed the players from both countries to compete in individual tournaments under a neutral flag. Schwartzman opined that these sanctions are unfair on players like Andrey Rublev, who have already expressed their support for Ukraine. Medvedev and Rublev both have clearly explained their stance earlier while speaking out against the attacks and called for peace between the countries.
"What is happening is a disaster, that there is a ceasefire now. Lots of people are dying, it is incomprehensible. What is happening is strong. On a sporting level, he is also very strong. Let's see (Andrey) Rublev for example, expressed himself against it. I do not agree that the ITF removes from the collective tournaments the players who expressed themselves against the war. It seems very wrong to me unless it expresses itself in favor of the war or makes propaganda."
"Picking it up with people who have nothing to do with it is wrong; It's clear who the culprits are. There are many families of Ukrainian tennis players who had to stay in that country. There are many images that are seen that are terrible," he added.
"Russians and Ukrainians are on the same side in sports"- Schwartzmann urges not to mix sports with politics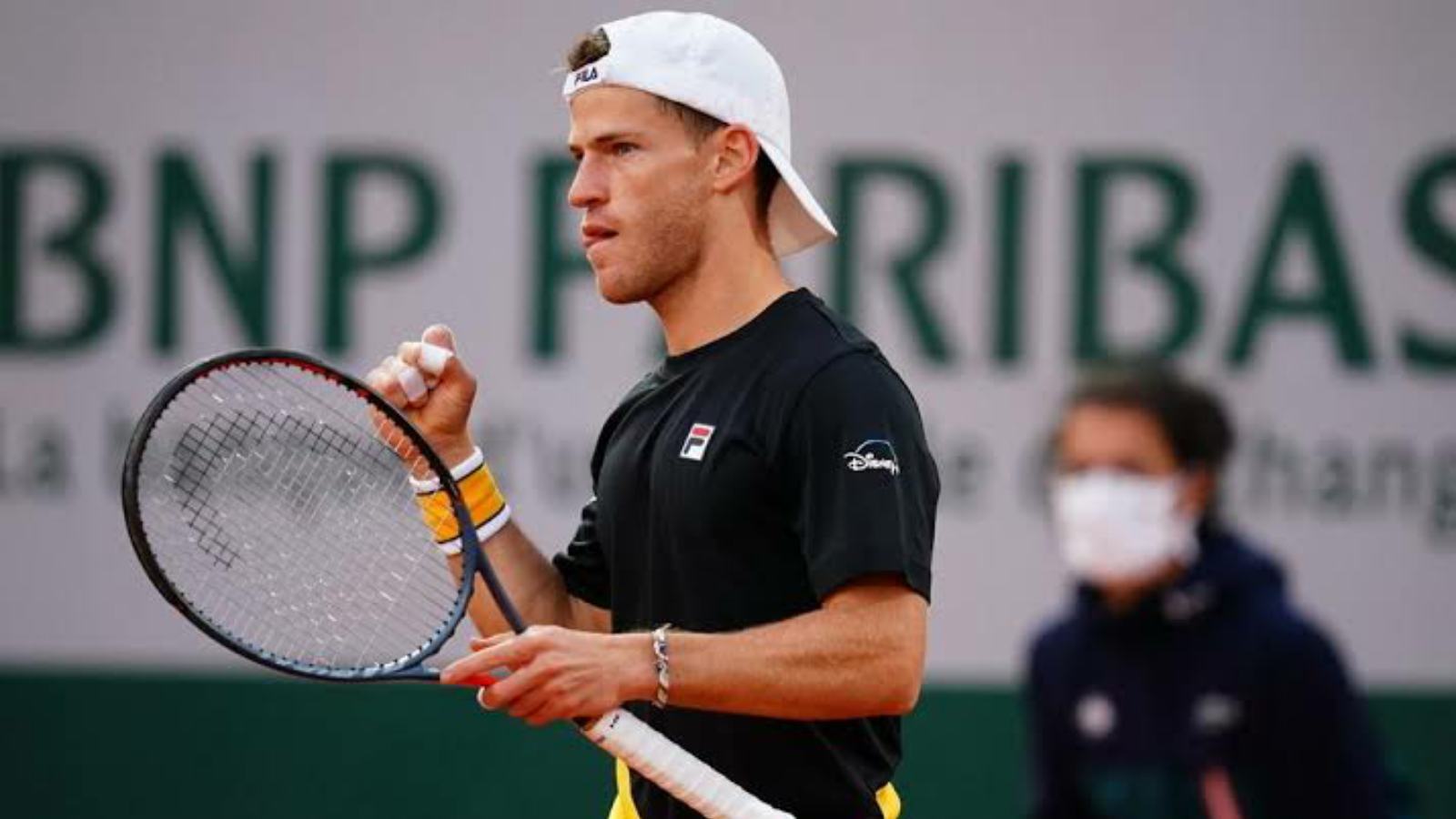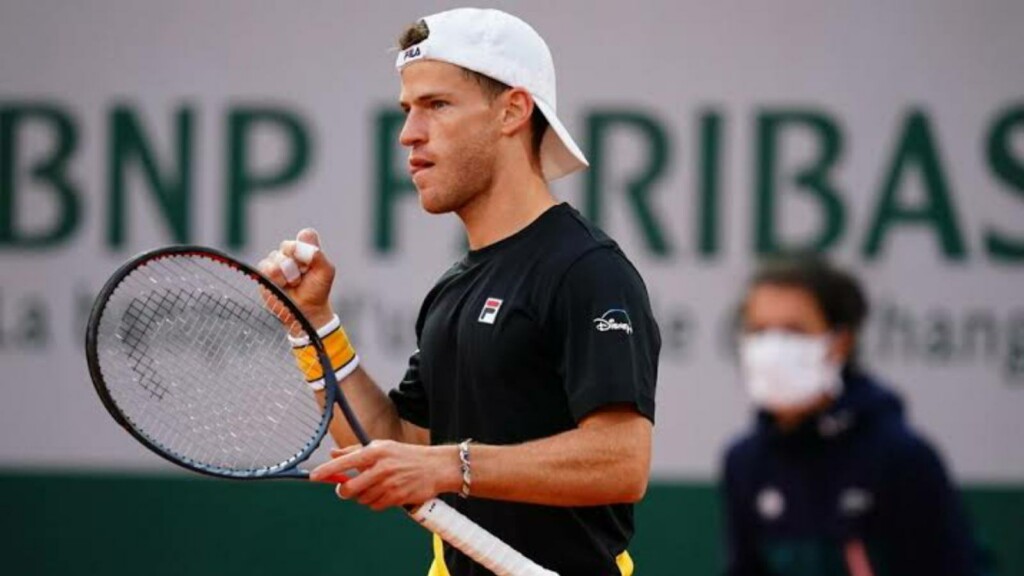 The Argentine was full of admiration for Sergiy Stakhovsky, who recently enlisted himself in the army reserves to help his country fight on the front lines. But the Argentine lamented on the situation that has made innocent people suffer and forced civilians to the battlefield. He also added that even though Russia and Ukraine are currently engaged in a war, they are 'on the same side' in the matter of sports. To further prove his point Schwartzmann emphasized the courageous stance Rublev and Khachanov took when they spoke out against the invasion and condemned the attacks by their homeland.
"(Stakhovsky) Is awesome. It's just that you can't believe it. The unworthy situation makes you feel bad. Everything that is being experienced by leaders or governments that do not agree is very ugly. And in the end, those who suffer are the people, the common people. I have very good vibes with Rublev, with (Karen) Khachanov and they have already expressed themselves. They are very friendly people. Russians and Ukrainians are on the same side in sports, for peace and against what is happening," the 29-year-old added.
Also read: "I wish for peace and an end to the war," Victoria Azarenka takes a firm stand over the ongoing Russia-Ukraine war