Defending champion Rafael Nadal advances into the 2nd round with a straight-set win over World No. from Australia 63 Alexei Popyrin winning 6-3, 6-2, 7-6.
Nadal won the first set 6-3 in 41 minutes, both the players having started well and were at 3-3 when Nadal broke the service. He wrapped up the set quickly winning the remaining 2 games to take the set from the Australian who was solid on his service hitting aces on the go against the Spaniard.
Nadal overpowered Popyrin in the second getting into the groove and wrapped up the 2nd set in 38 minutes allowing the Australian to win in 2 games. While Popyrin couldn't find many winners, he hit some thunderous forehands on the wings that were met with applaud from the 1000 fans permitted in the stadium.
"He was hitting bombs. He is young and the speed of his ball is incredible. He is a fast runner and every time he went for the highest power possible." said Rafael Nadal in his post match interview.
"He was hitting bombs" says Rafael Nadal after his victory over Alexei Popyrin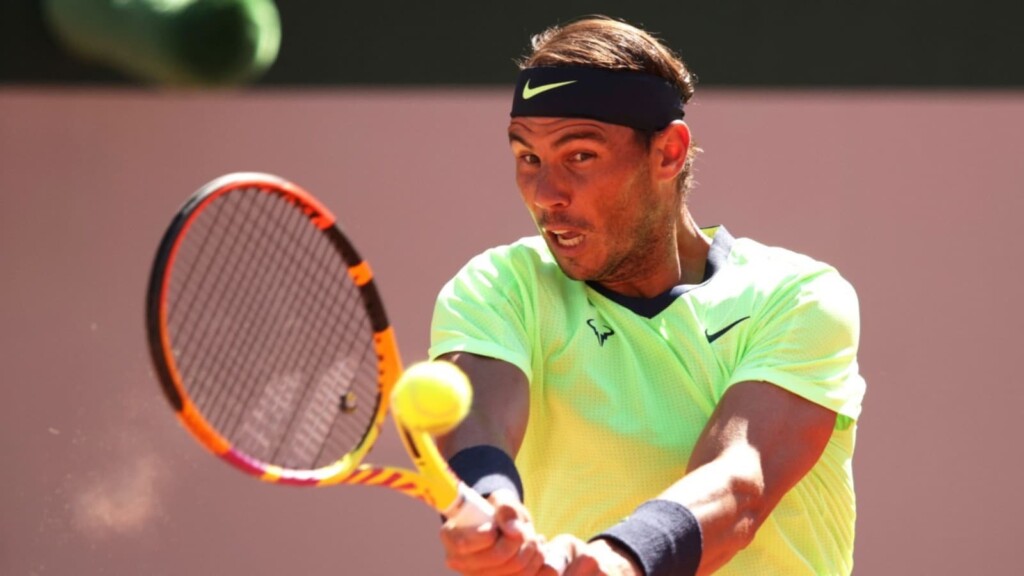 3rd set was undoubtedly the toughest phase for Rafael Nadal who had to save a set point with the Australian certain to take the game into the 4th set. Nadal however proved why he is the 'King of Clay' finding winners and toying with the 21-year old Alexei Popyrin who could not use the set point to his advantage.
In the set which lasted for 64 minutes, it was almost the Australian's set and could have become the 28th set dropped by Nadal at the Roland Garros in his 102 matches at the Grand Slam. But Nadal showed his mental toughness taking the set into tie breaker and winning it 7-3 to eventually win the match.
"So it was a tough match. I found a way to win the third set, I don't know how, but I'm happy." concluded Nadal after a successful start to his campaign in his bid for the 14th French Open title and the 21st Grand Slam.
Rafael Nadal will play against Richard Gasquet in the second round of the tournament.
Also Read: French Open 2021: "The level of my tennis will be different," Novak Djokovic on potential encounter with Rafa