It is that time of the year where 'Rafael Nadal' is the sole center of attraction and fans and pundits just want to know what is the 'King of Clay' upto: The French Open 2021 is here and the 13-time champion is back in business too.
Nadal hit the courts on Friday and Saturday to practice and bumped into some big names. One such name was defending Women's champion Iga Swiatek. Nadal crossed paths with Swiatek and said 'Hi' to her but the Pole seems to be overwhelmed by that too.
"Maybe we're going to have a chance to do that later, but we just had like a quick small talk last year, and yesterday he said 'Hi' to me," Swiatek smirked. "For now, I'm too overwhelmed to even say 'Hi'. I'm a big fan of his, and if I'm going to have a chance to ask him some stuff and also learn from him, it would be great, but we are both busy, so I know it's going to be hard to schedule that."
On Saturday though, Nadal ran into Swiatek again and this time, it wasn't just chatting. The two players weren't scheduled to hit together but decided to do a short session on Court 5. The two were spotted in an intense hitting session and later Nadal acknowledged the same via Instagram.
Nadal and Swiatek will look to defend their crown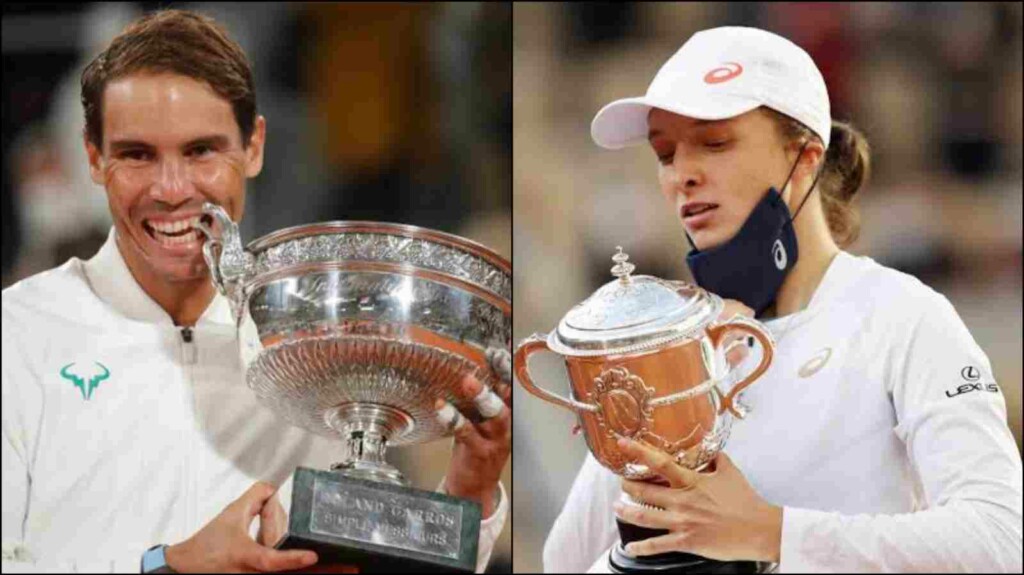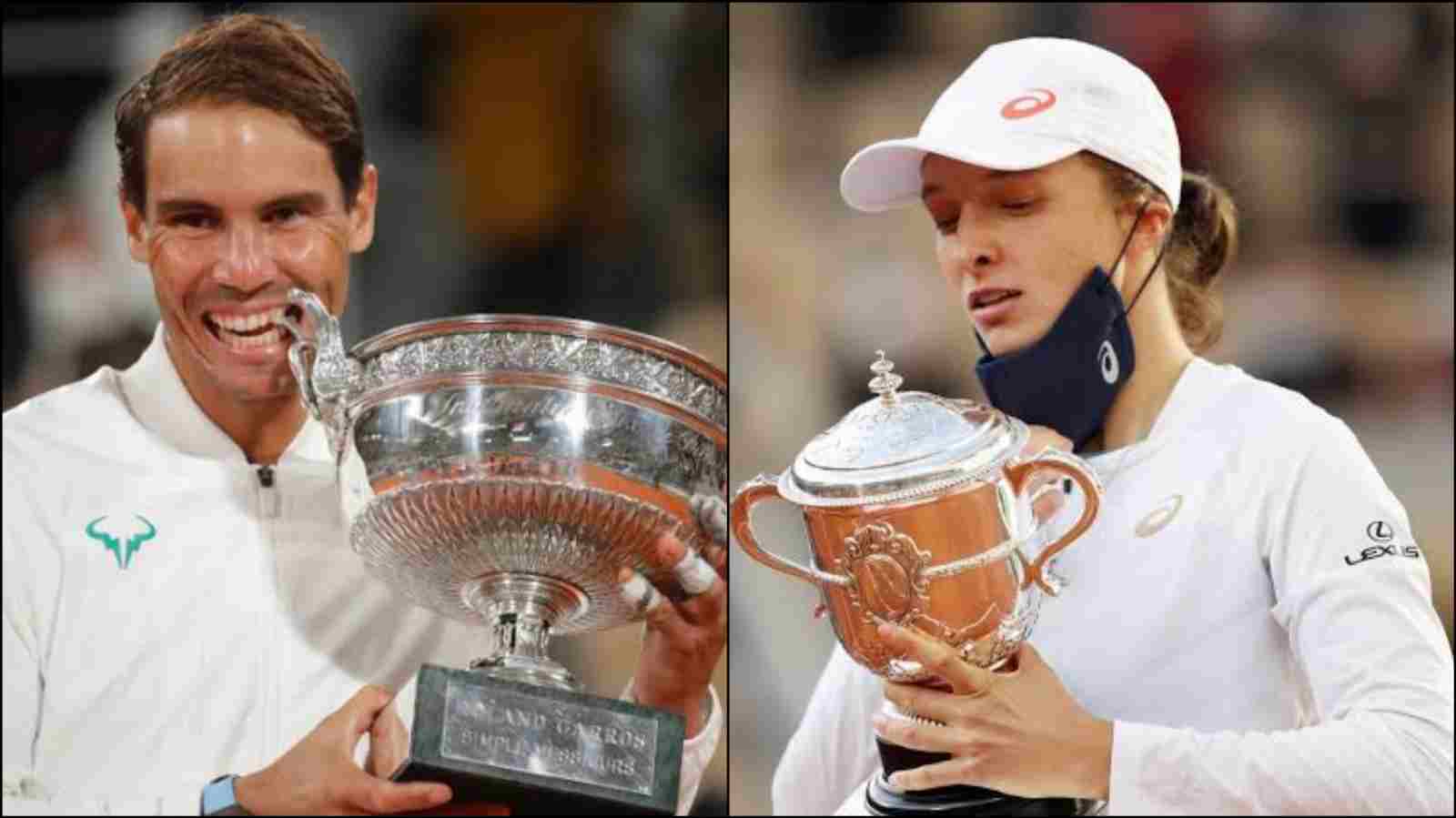 Both Nadal and Swiatek are coming into the 2021 French Open as defending champions and would want to defend their crowns successfully. And the duo look well prepared for the challenge before them.
They are in amazing form and have won the last tournament they played at Rome. Nadal is the overwhelming favorite to win again in Paris alongwith Novak Djokovic and Swiatek is also the favorite to win if she can faze off Ash Barty's challenge.
Third seed Nadal, who is drawn in Djokovic's half, will start his campaign on Tuesday against Alexei Popyrin while eighth seed Swiatek will battle it out against Kaja Juvan.
Also read: Sebastian Korda wins his first career title in Parma, becomes the first American to win on European Clay in 11 years