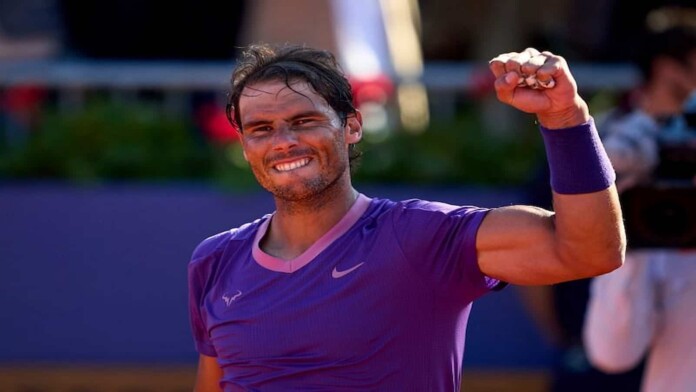 Rafael Nadal defeated Alexander Zverev in straight sets in the quarterfinals of the Italian Open 2021. The Spaniard won by a score-line of 6-3, 6-4 and progresses into the semifinals of Rome Masters. This match was of particular significance for Nadal, as he was defeated by the German in straight sets, last week in Madrid.
Rafael Nadal will now face the winner of the match between Andrey Rublev and Lorenzos Sonego in the semifinals on Saturday. The world number two has already played against Rublev during the clay court season, where the Russian won in three sets at the Monte Carlo Masters.
Rafael Nadal played a near perfect match against Alexander Zverev on Friday. He served brilliantly during the whole game, and had an edge over Zverev's serve. The Spaniard is chasing his 10th title in Rome this year, and is just two more wins away from entering the double figures.
Rafael Nadal gets a sweet revenge against Alexander Zverev
Rafael Nadal's much improved serve on Friday, was a crucial factor in his win over Alexander Zverev. The German was running high on confidence, after claiming the Madrid Open 2021 title last week. The second seed won 70% of his points on second serve, whereas, Zverev managed to win just 50%. Moreover, Nadal did not serve a single double fault during the match, whereas, the German had three double faults to his name.
Rafael Nadal took his opportunities against the youngster, converting three out of the six break point opportunities. On the other hand, Zverev failed to take his chances against the 34-year old, managing just one break from his eleven opportunities. Even in the last game of the match, Zverev had almost five break point opportunities, but he failed to take any of those.
As for Alexander Zverev, he will get some much-needed rest before he heads into the French Open 2021. For Rafael Nadal, he has to win two more challenging encounters to claim the title in Rome.
Also Read: "It's an important win against a young player," Rafael Nadal after his thrilling victory against Denis Shapovalov