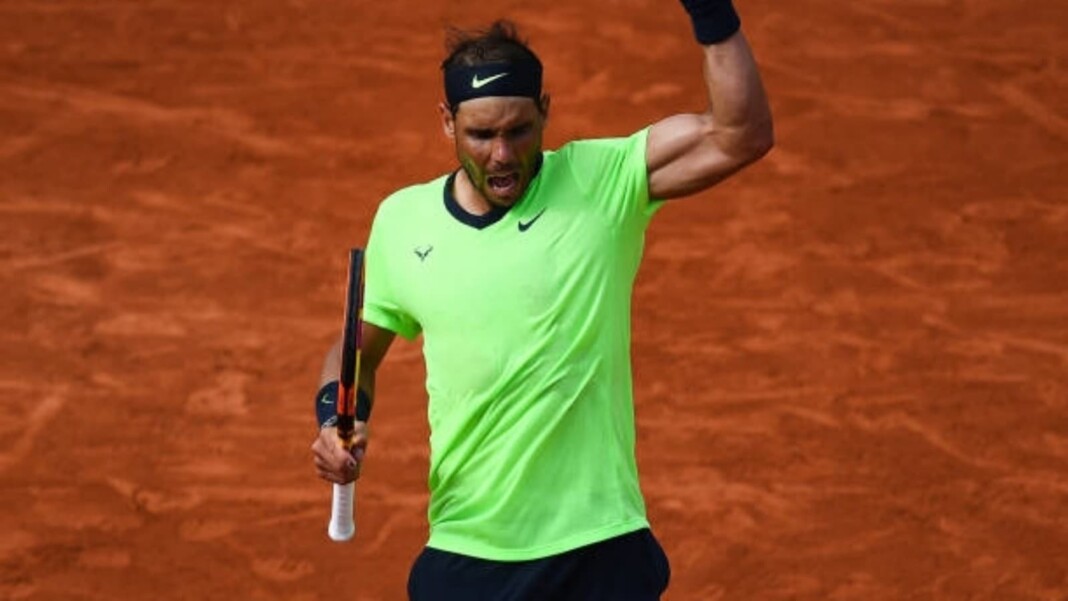 The 'King of Clay' Rafael Nadal inches one step closer to a record 21st Major as he reaches the quarterfinal at Roland Garros for the 15th time. The Spaniard defeated Italian teenager Jannik Sinner in straight sets 7-5,6-3,6-0 in over 2 hours. This is Nadal's 34th consecutive win at Roland Garros. He is also on a 35 sets winning streak on the Parisian Clay.
Nadal has been only getting better with the progression of the tournament and will be very happy with his Fourth Round outing. He will next face Diego Schwartzman on Wednesday in the quarterfinal, in a repeat of the 2020 Roland Garros semifinal.
The third seed hit 31 winners while Sinner could notch up just 11. To his dismay, Sinner hit as many as 40 unforced errors, 10 more than Rafa. The 13-time champion has quick off the blocks, breaking Sinner to take a 2-0 lead, but lost momentum the very next game, getting broken by an aggressive Sinner. The Italian didn't stop and won 4 games in a row. Eventually, we was serving for the match, but faced Rafa's wrath as the Spaniard won 4 games in a row himself to close out the set 7-5.
The second and third set witnessed Rafa's domination. He started the second set with a bang, breaking Sinner and taking a 3-0 lead. But a momentary hiccup saw him getting broken. But using all his years of experience, he broke again and took the set 6-3. The Chatrier crowd witnessed a Rafa Nadal masterclass in the third set. He hit 9 winners and just 2 unforced errors, breaking Sinner thrice and bageling him to win the match. This was Nadal's 115th bagel of his career, 20 more than Federer and Djokovic.
'It is the quarterfinal of the best tournament in the world so you can't expect an easy opponent': Rafael Nadal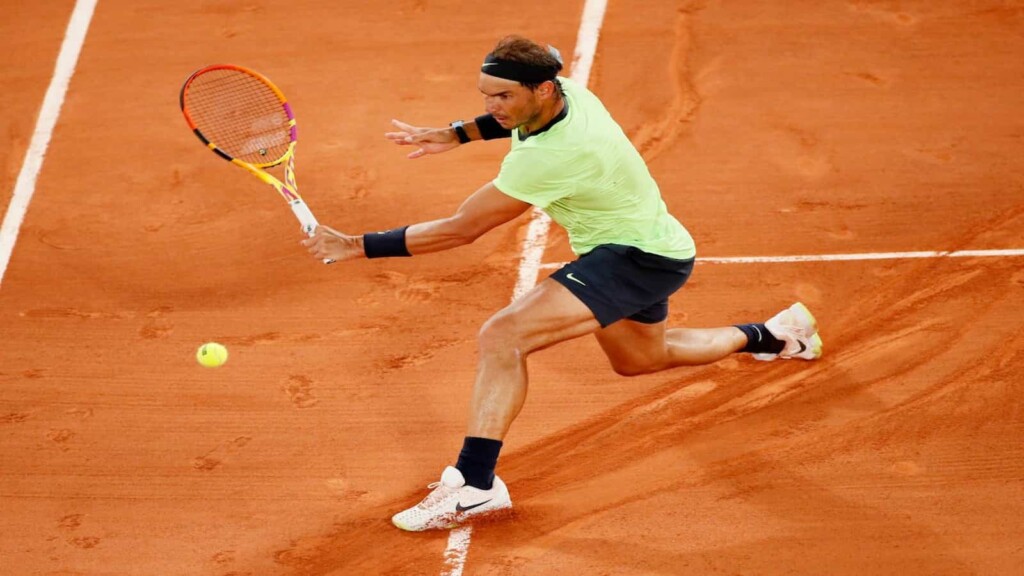 In the on court interview, Nadal analyzed his game and said that barring a few errors early on, he played very good tennis.
He said: "I thought I played well in the first couple of games, then I think I played a little bit too defensive for next few games. So I gave him the chance to go inside the court and play his best shots. That was a mistake from my side. After the break back at 5-4, the match changed. I started playing great. A couple mistakes again at 4-3[in 2nd set] but after that, I played a great level of tennis and I'm happy with that."
Nadal will be up against Diego Schwartzman in the quarterfinal, an opponent who has beaten him on Clay last season. He said that he knows how dangerous the Argentine can be and will be ready for him.
"We played the semifinal last year here. Always is a challenge to play against him. I need to do well. He is coming with confidence after winning a couple of great matches. It is the quarterfinal of probably the best tournament in the world so you can't expect an easy opponent. I have to be ready for it," he concluded.
Also read: French Open 2021: Sofia Kenin bows out in Fourth Round, loses to Maria Sakkari in straight sets