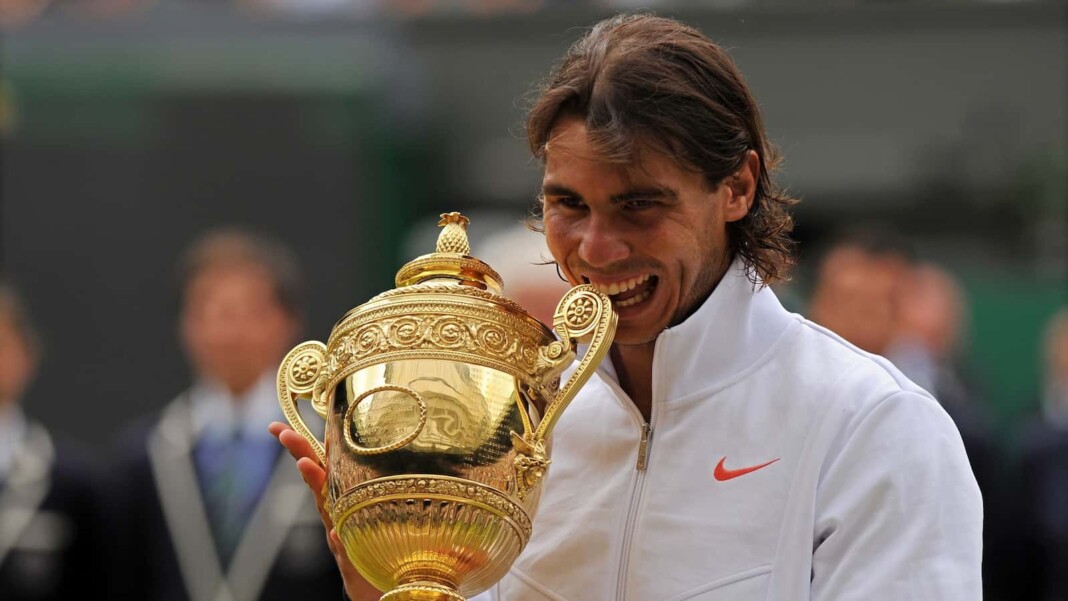 2-time Wimbledon champion, Rafael Nadal is set to make his 15th tournament appearance at the All England Club when he takes the court for the Wimbledon 2021. Since the 2020 Wimbledon was cancelled due to the Pandemic, Nadal will come chasing his 3rd title after his 2nd consecutive semi-final defeat in 2019 against eventual runner-up Roger Federer.
Nadal won his first Wimbledon title in 2008 in his 3rd consecutive finals at the SW-19 but was unsuccessful in his first two attempts losing to Federer on both occasions and eventually winning against him in 2008, in what has been often dubbed as one of the best finals of all time played on the Grass of Wimbledon.
As the date for the Grand Slam approaches, Rafa's clothing and shoe sponsors Nike, revealed the World No. 3's outfit for the upcoming tournament. Nadal will be seen in a minimalistic white outfit bearing the signature swoosh of Nike and Nadal's 'raging bull' logo on the either side of his shoulders, with white socks and shoes having only the Nike swoosh.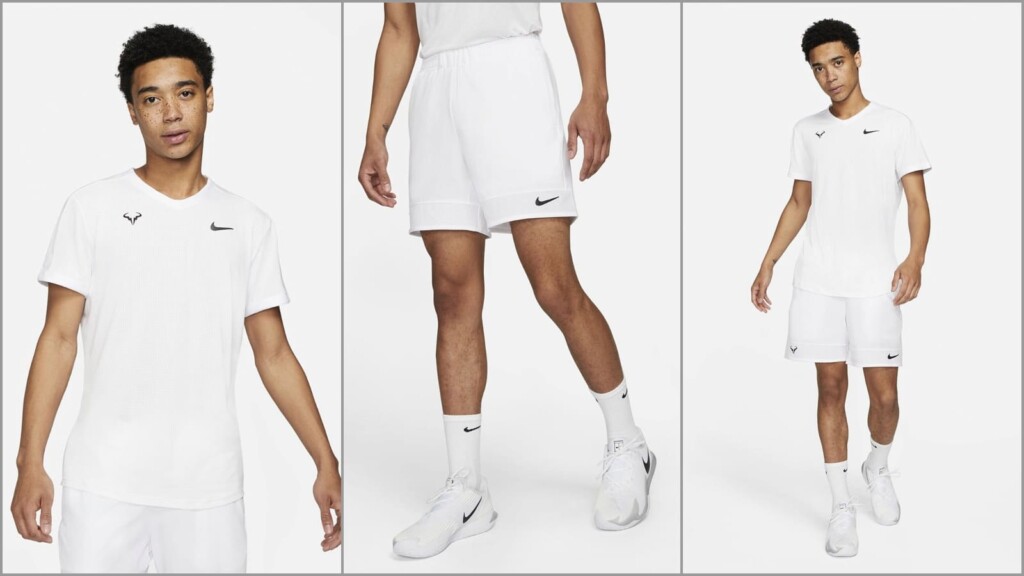 Rafael Nadal chasing his 21st Grand Slam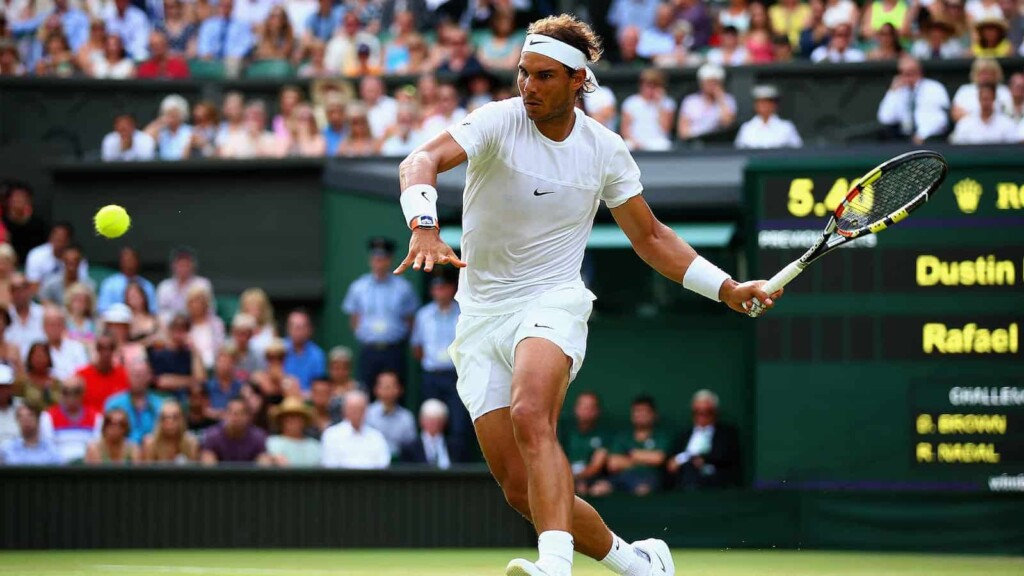 Rafa last played at the 2021 French Open where he lost in a tightly contested and a gruelling encounter with eventual champion Novak Djokovic who later went on to win his 19th Grand Slam and is now only 1 Grand Slam away from equalling the joint-record of 20 Grand Slams held by Nadal and Federer together.
While Nadal is always the favourite at the Roland Garros, it was widely believed that the Spaniard will make it 21 Grand Slams this year in Paris, but with his 3rd defeat in 108 matches at the French Open, the race is wide open with Federer and Nadal tied on 20 and in-form Djokovic just 1 behind on 19 and will be the defending champion after he won his 5th Wimbledon title in 2019.
While many players are already back on the turf preparing for the upcoming Wimbledon, Nadal is yet to participate or confirm his participation in any tournament before the Championships. Speaking after his fortnight in Paris, the Spaniard said, "We have been locked up in Paris for two weeks and a half. I need to breathe a bit, enjoy the weather in Mallorca, spend time with friends."
While Nadal is yet to confirm his next tournament, fans are eager to see him back in action as the Grand Slam title race is more than exciting now.
Also Read: Roger Federer's outfit for Wimbledon 2021 revealed!