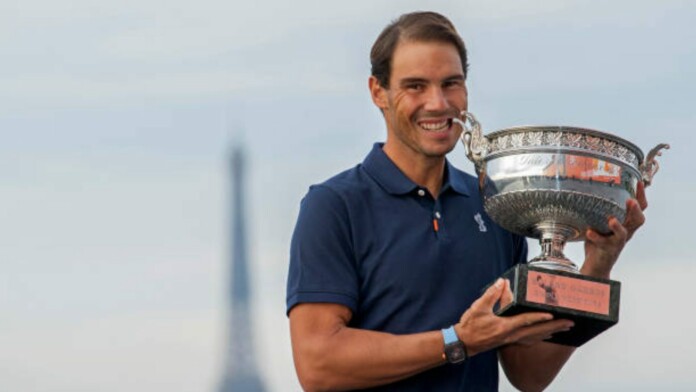 Rafael Nadal has been a dominant force on clay courts in the past decade and a half. He is proclaimed as the King of Clay for his exploits on the surface, having won 60 titles on clay. The Spaniard has won 13 French Open titles, and boasts of an incredible win-loss record in Paris. He has won 100 matches and lost just two matches at Roland Garros.
To reward Rafael Nadal for his achievements at French Open 2021, the organizers of the tournament decided to make the Spaniard's statue in the new Roland Garros garden. The garden features several other players, who have taken French tennis to another level.
The sculpture features the The Four Musketeers of tennis, and were made by the artist, Vito Tangioni. The likes of Jean Borotra, Jacques Brugnon, Henri Cochet and René Lacoste won the first Davis Cup for France, which was a reason for building their statue at Roland Garros park.
It means a lot to me: Rafael Nadal on his statue at Roland Garros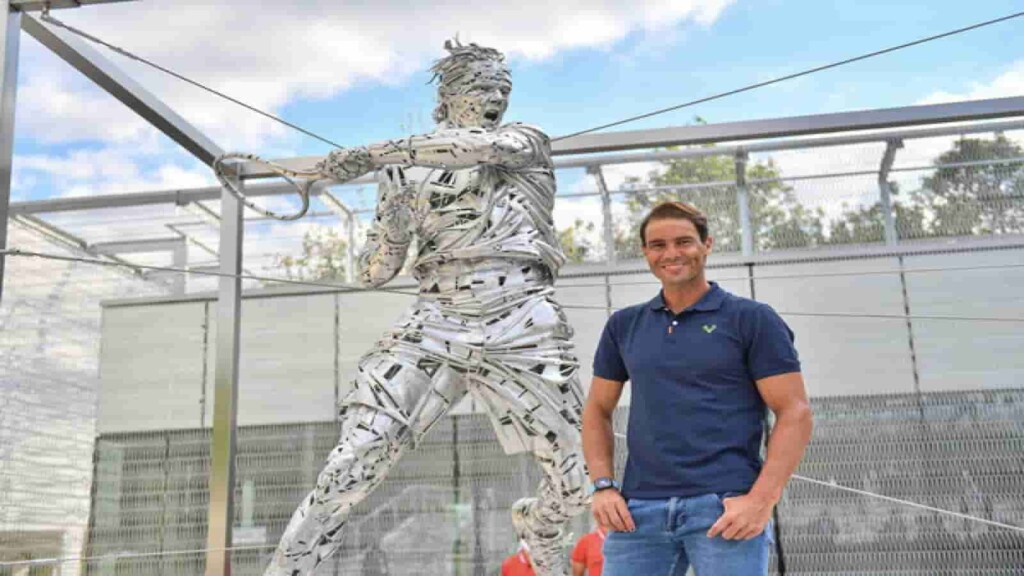 Jordi Diez Fernandez was the sculptor behind Rafael Nadal's statue at Roland Garros garden. The statue shows Rafael Nadal playing his traditional and vintage forehand, which are lethal on clay courts. The Spaniard was present during the unveiling alongside the likes of French Tennis Federation President Gilles Moretton and Tournament Director, Guy Forget.
Rafael Nadal was delighted after seeing his statue, and stated that it was a special moment for him. He also stated that French Open holds a special place in his heart.
"The statue is spectacular," said Nadal. "I think it is very real. If you haven't seen it live, if you stay close you'll notice. It's a clean, modern statue and I'm very pleased. It's really difficult to build a statue with that material and be so real as this one is," he added.
"It means a lot. Having a statue within such a special place for our sport, in a place that is very special for me is something unique. Not being French, I can only say thanks to the FFT, to the former President who promoted it and the current President who continued with the project," said Nadal.
Also Read: "Without the press, we will not be the athletes we are today," Rafael Nadal's take on Naomi Osaka skipping press conferences at French Open 2021