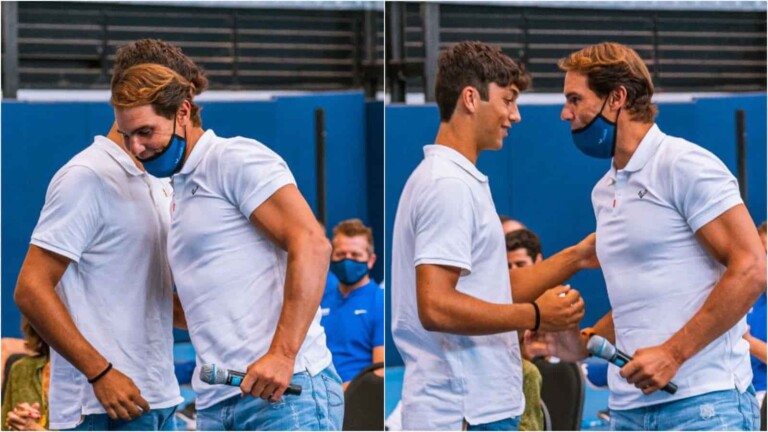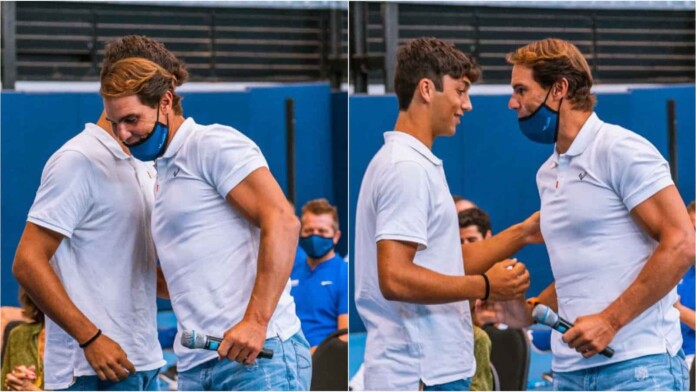 World No. 6 Rafael Nadal has already finished his 2021 season as he nurses the foot injury he picked up in June at the 2021 French Open where the defending champion was defeated in the semi-finals by the eventual champion and fellow Big-3 and 20 Grand Slam club member Novak Djokovic.
Nadal's injury at Roland Garros saw him skip the Grass season and also the delayed 2020 Tokyo Olympics where he was looking forward to going for his 3rd Olympics medal after already having won 2 Gold medals. He made a comeback at the 2021 Washington Open but his injury was not healed completely and he had to call quits for the remainder of the season including the 2021 US Open.
In a recent event at the Rafa Nadal Academy where the announcements for the new podcast and documentary were made, Nadal also congratulated Dani Rincon who won the Junior Grand Slam singles title at this year's US Open and being a student of the academy, he was also felicitated.
The academy's official Twitter handle uploaded pictures of the ceremony when Twitteratis noticed something was different with Rafa's hair and it was not his normal look. While he had his normals curls on him, a golden-brown patch was visible on the top which was questioned by many while some supported saying it's his decision to make.
Rafael Nadal currently enjoying vacation with his friends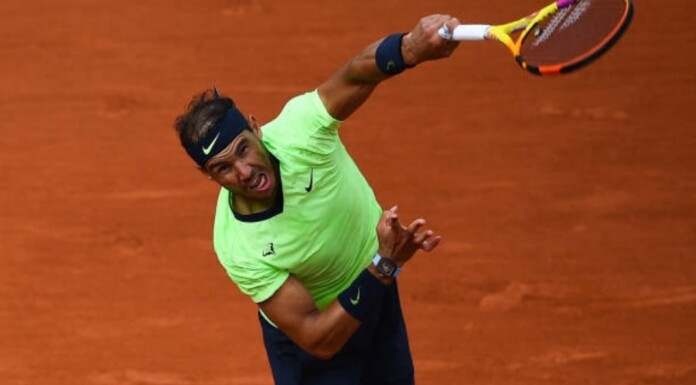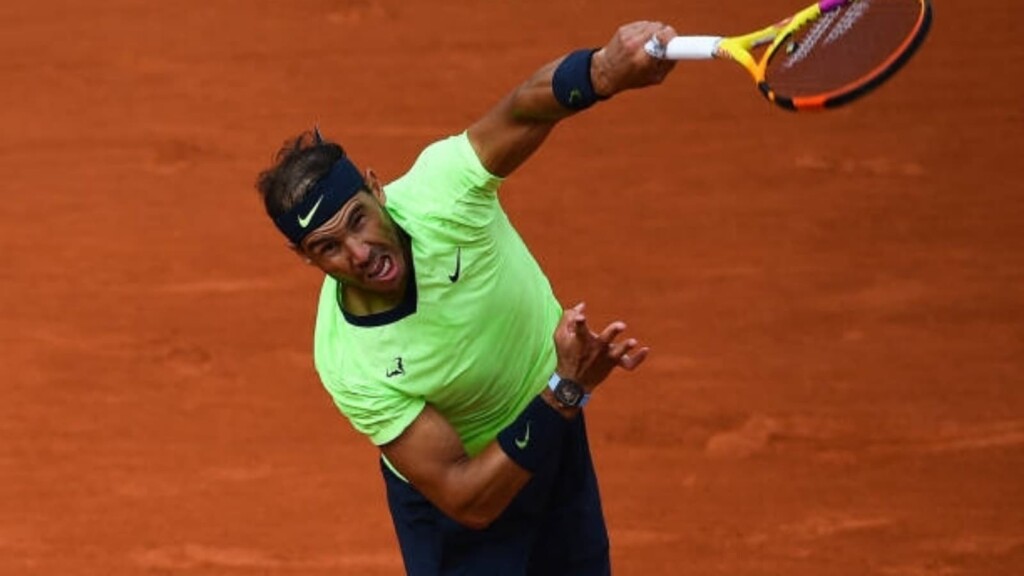 Nadal ended the 2021 season with two titles to his name, both coming on Clay. He won his 12th title at the ATP-500 Barcelona Open defeating Greek youngster Stefanos Tsitsipas in one of the thrilling tour finals of this season and also avenging his loss to the Greek in the quarter-finals of the 2021 Australian Open.
Nadal also won his 10th title at the 2021 Rome Masters defeating Djokovic as Nadal went on to win his 36th Masters title and levelling Djokovic for the most ATP-1000 titles won. With a premature end to the season for the Spaniard, he is currently enjoying some time with his friends as he continues to recover from the injury and start training soon for the upcoming season.
Also Read: WATCH: How young Stefan Djokovic dances to his father Novak's tunes