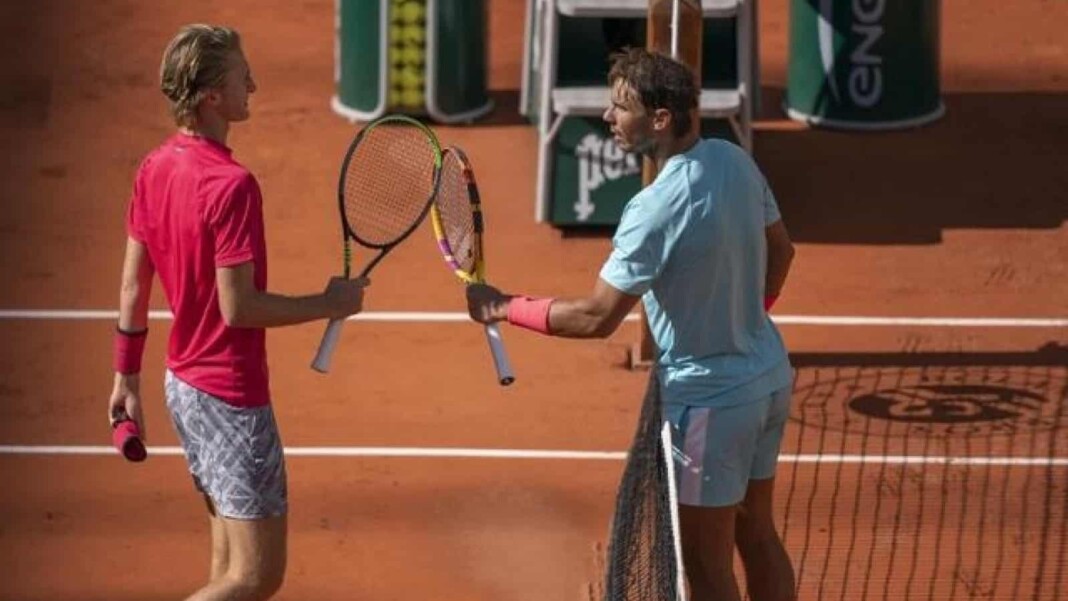 Recently, Rafael Nadal took the tennis world in a frenzy when he opted to withdraw from the Wimbledon Championships and the 2020 Tokyo Olympics in Japan. He was last seen playing on the ATP tour in June in the semi-finals at the French Open in Paris, where he lost against, World No.1, Novak Djokovic in a thrilling four-set match. Later, Nadal said he will return for the American hard-court season which ends with the US Open and is making his comeback this week at the Citi Open 2021.
On Saturday evening, Nadal trained with world number 45, Sebastian Korda ahead of the tournament. Korda has been a huge fan and has idolised Nadal so much that he named his cat after the Spaniard, and this, was surely a special experience for the young 21-year-old to train with the World No.3.
The duo played against each other on the tour at the French Open last year, where Nadal defeated Korda in the fourth round. After the match, Nadal signed a shirt for the young player who greatly enjoyed the opportunity to play against his idol.
"He's my biggest idol. He's one of the reasons I play tennis. Just watching him play, he is an unbelievable competitor. Just from him I have the never-give-up mentality. Whenever I'm on court, I try to be like him. Growing up, I named my cat Rafa after him. That says a lot about how much I love the guy" said Korda.
"I think he is a great guy, a complete player": Rafael Nadal on Sebastian Korda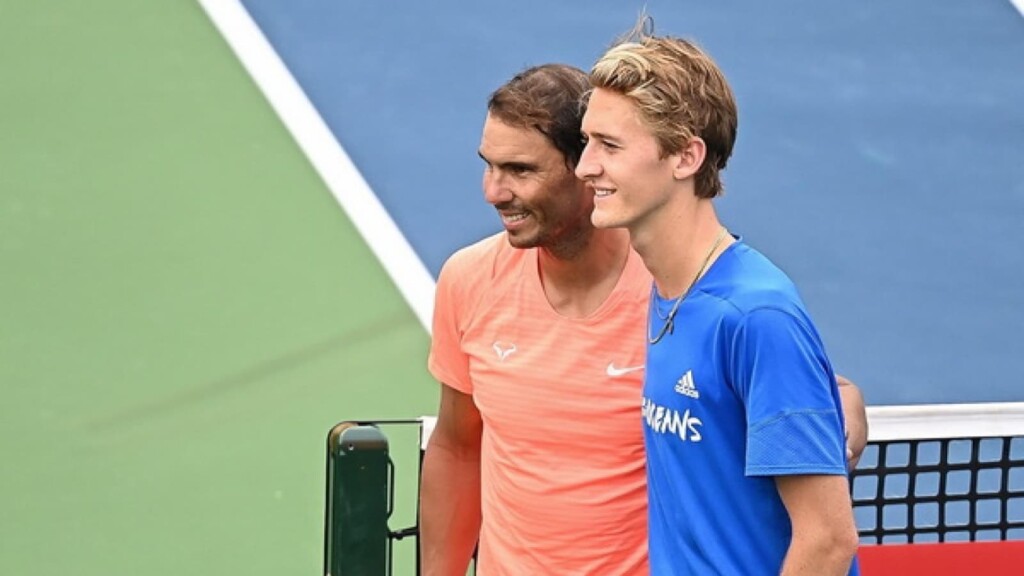 "His game has a good physical look, good serve, good shots from the baseline. I think he's a great guy, a complete player. He has a lot of things to do in the next years in our sport" said the 20 time Grand Slam winner in an interaction with ATP.
"I think I always believed since I saw him play that he is going to have the chance to be one of the best players of the world. Let's see. It's always the same. I think he has all the things that he needs to definitely be a top guy. Of course, things are not easy and you need to keep improving. But I definitely believe, if you ask me, that he is going to be a great one" he added.
WATCH: Rafael Nadal attracts a huge Washington crowd during practice before Citi Open 2021