Having announced long ago that he would be missing the Olympics along with Wimbledon, fans can look forward to watching the Rafael Nadal at the 2021 Canadian Open. Defending champion Nadal confirmed yesterday that he would be participating in the Canadian Open, to be held from August 9 to August 15.
Aiming for a record-extending 6th title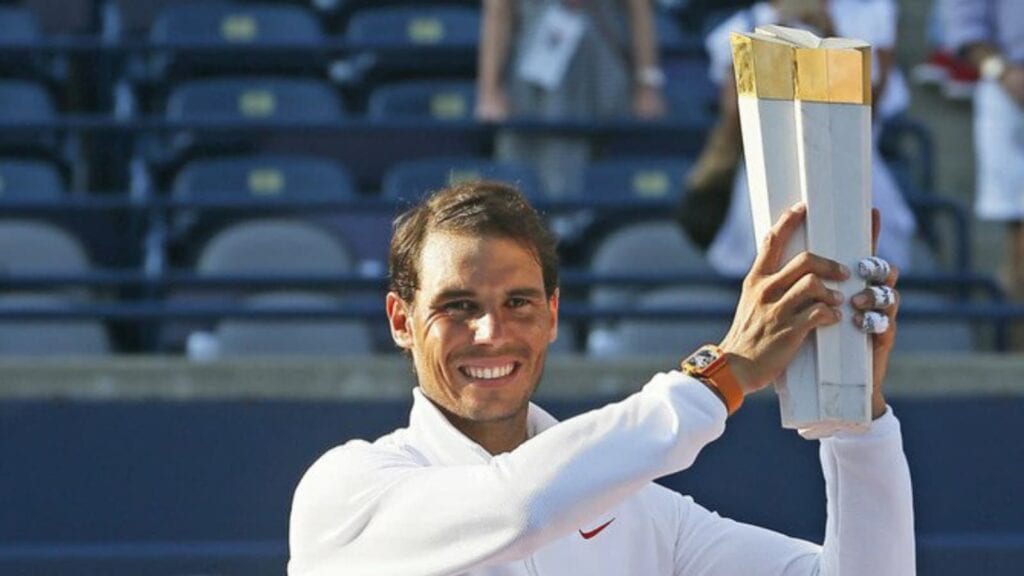 Nadal has an incredible record at Canada, having been a Champion 5 times, 2005,2008,2013,2018 and most recently in 2019. The Defending champion won the 2019 Canada Open by brushing aside Daniil Medvedev in straight sets 6-3,6-0 with an absolutely devastating performance, which helped him defend his 2018 title, in which he dispatched Greek Stefanos Tsitsipas 6-2,7(7)-6(4).
"Toronto is a fantastic tournament and I had some great games there": Nadal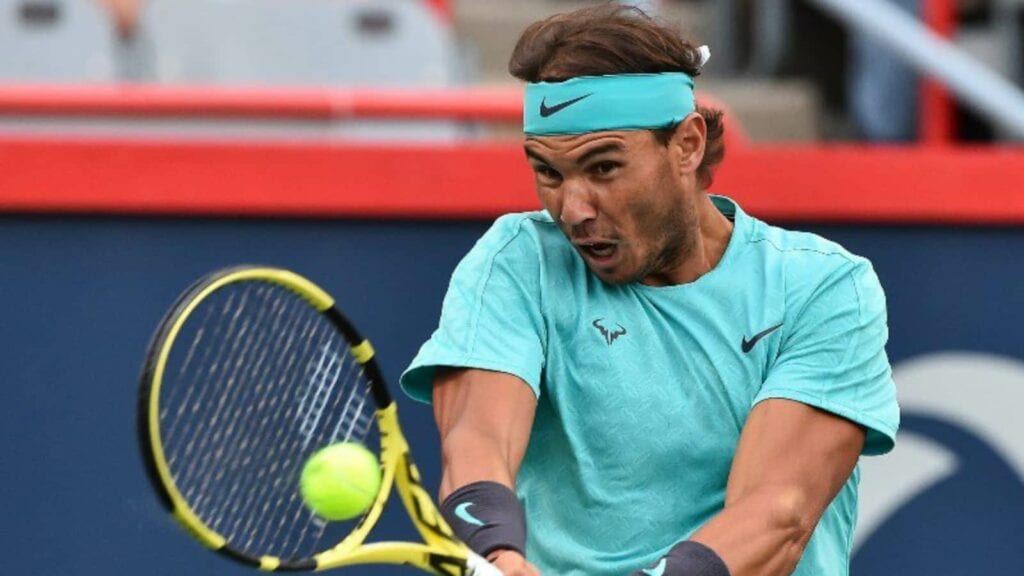 Rafa's comeback to action takes him first to Washington to take take part in the ATP 500 to be held from August 2 to 8. He then proceeds to defend his ATP 1000 Toronto title, in which he will take part from August 9 to 15. " I am very happy to come back to Canada to play in Toronto. Toronto is a fantastic tournament and I had some great games there," added Nadal when asked about his participation.
He also recently announced that he would be taking part in the Cincinnati ATP 1000 but what is striking is that that event is from August 15 to 22, which would mean 3 consecutive jam-packed tennis weeks for the King of Clay. This suggest that he is trying to get himself back into the groove considering the amount of tennis he would have missed due to not taking part in both the Olympics and Wimbledon, which he said he would miss in order to 'prolong his career'.
Some believe Nadal is adding so many tournaments into his upcoming schedule to make up for lost time on the court on the road to preparation for the 2021 US Open, which starts on the 30th of August.
Also Read: "Rafael Nadal will learn from his Roland Garros loss to Novak Djokovic," Carlos Moya reveals the Spaniard's schedule prior to US Open 2021