Roger Federer is known to maintain his demeanour and calmness while playing on the court and rarely is seen animated on the court. Even after winning the toughest of points he is rarely seen screaming or shouting and is known to be one of the most disciplined player.
However, in his match against Marin Cilic in the 2nd round of the French Open 2021, Roger was involved in a 3-way battle with Cilic and the chair umpire.
It all started in the 2nd set when Cilic was 3-1 up and serving when Federer was in a debate with the chair umpire. Cilic was ready to serve when Federer was still in the corner rubbing off his sweat. This led to the umpire booking Federer for a time violation, one of the first and rarest occasion of the Swiss getting booked for time violation, who is known to wrap up games quickly.
"That's fine but, I mean, you're playing like this all the time" Marin Cilic to Roger Federer on the net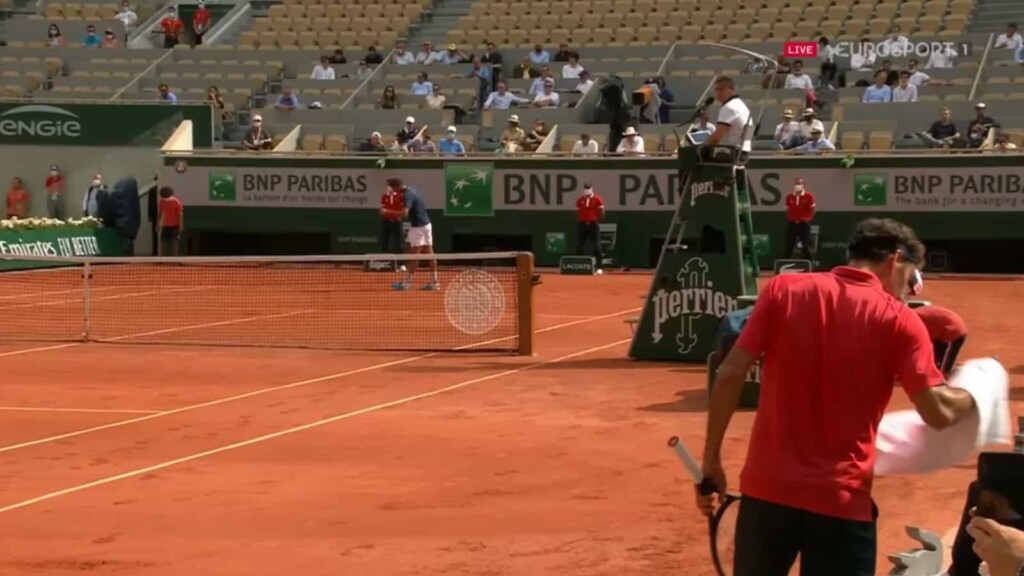 The players were earlier brought towel by the ball girls and boys near the baseline. However, since the Pandemic, the players keep their towels on the fence of the court and have to go till the corner every time they wish to wipe their sweat.
After his discussion with the umpire, Roger Federer turned to Marin Cilic asking, "Am I playing too slow?" to which Cilic replied, "You were not playing too slow but, on a few occasions, I was waiting for you!" Federer replied quickly, "I understand. But I am going from one corner to the next, trying to get my towel. I'm not even doing it on purpose!" Cilic answered back saying, "That's fine but, I mean, you're playing like this all the time."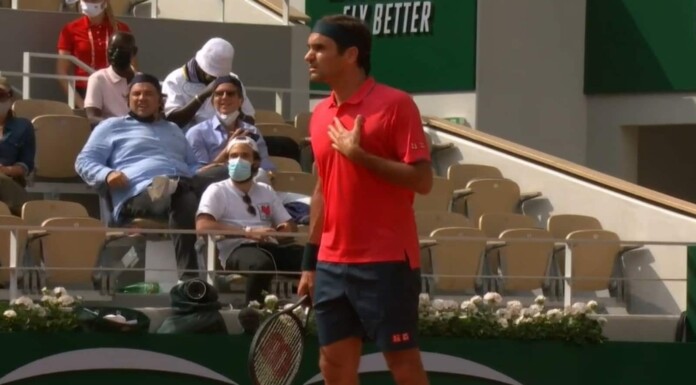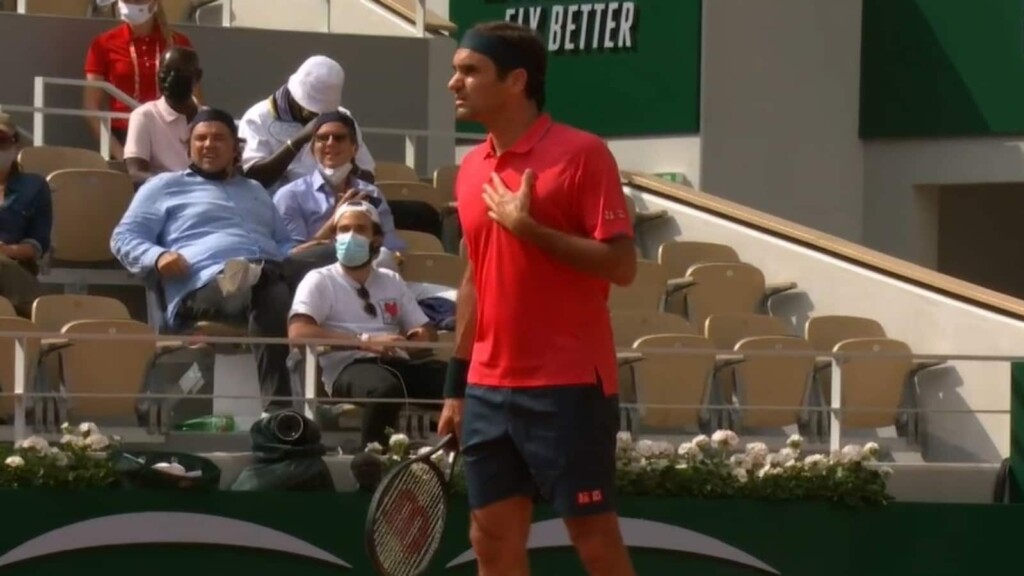 Cilic was not away from the umpire's book receiving 2 time violations. Serving in the 3rd set, Cilic received his 2nd time violation warning by the umpire for excessive ball bouncing. Another one and he was disqualified from the game, however the situation did not arise as the match ended in the 4th set with Roger winning his 10th win over Cilic in 11 meetins.
Also Read: French Open 2021: Roger Federer defeats old foe Marin Cilic to cruise into the third round