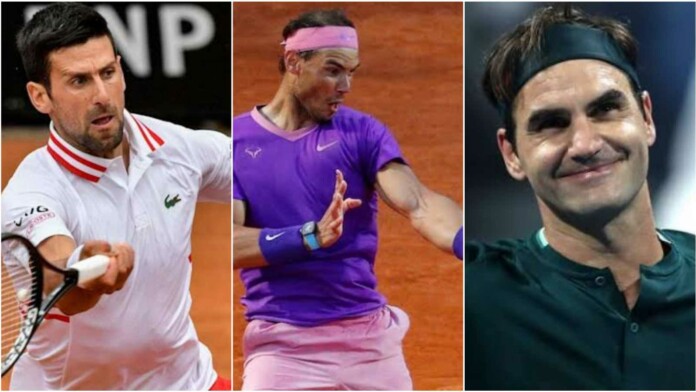 Roger Federer will return to action at the Geneva Open 2021, after missing on tour for the last two months. The Swiss was on the sidelines for majority of the 2020 season, after he suffered a knee injury. However, after two surgeries, he did make his comeback at the Qatar Open 2021 in March.
The Swiss maestro will play his first tournament on clay this season in Geneva, next week. The 39-year old will also compete at the French Open which starts later this month. Federer revealed that he has been training well in the past couple of days, and he is in good shape before entering the tournament. However, he added that his knee behaves differently in practice and the match.
"I have been playing tennis a lot in the last few weeks. All good. My knee reacts differently sometimes after a match compared to when I train. So let's see how it goes now in a match," said Federer.
Roger Federer reveals that he has taken the covid-19 vaccination
Roger Federer also revealed that he has taken the covid-19 vaccination, which is offered by Pfizer. The 39-year old stated that it was important to take the vaccine, in order to keep others safe. "Yes, I'm vaccinated. I got the Pfizer. I am happy to have been able to do it with all the trips I take. I did it above all for others. I don't want to give it to anyone else. You have to be careful," said the Swiss.
The likes of Stefanos Tsitsipas, Daniil Medvedev, Andrey Rublev and Alexander Zverev have been termed as the NextGen players. The Big Three of tennis- Roger Federer, Rafael Nadal and Novak Djokovic, have dominated tennis in the recent times, and the NextGen players are expected to change that in the near future.
The youngsters have certainly had their fair share of success against the Big Three, however, they have failed to win Grandslam titles. Roger Federer believes that there were not many surprises in store last season, as both, Novak Djokovic and Rafael Nadal won a slam each. Novak Djokovic claimed the Australian Open title, whereas, Rafael Nadal won the French Open title.
"Rafa won the French Open again and Novak is still world No. 1. Credit to young guns like Tsitsipas, Medvedev, Rublev who are improving. I would have struggled at their age competing behind closed doors," said Federer.
Also Read: Find Out: Roger Federer reveals how his style has changed over the past years