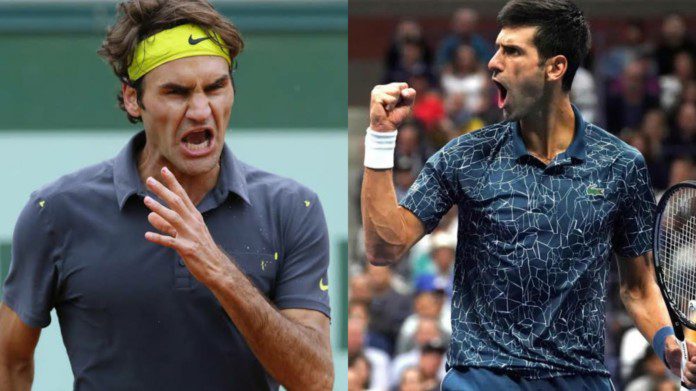 Roger Federer after losing his semi-final against Novak Djokovic at US Open 2011, disrespected the current world No.1 by calling his win a fluke.
This was one of the few times when Roger Federer was seen disrespecting his fellow player. During the post-match conference, the former world No.1 didn't only disrespect the Serb but also said that he won because of luck.
"Just gets the lucky shot at the end" said Roger Federer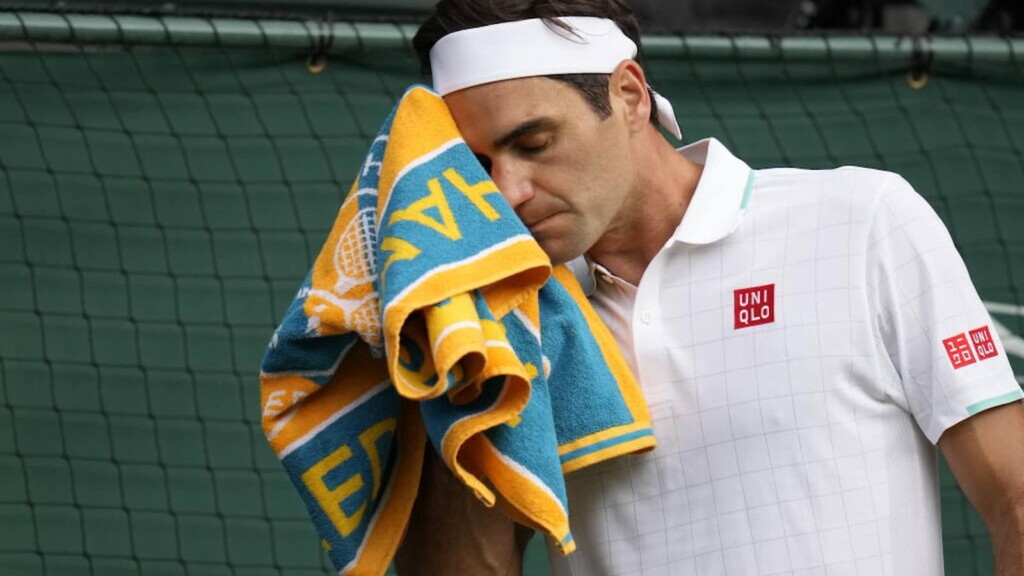 Roger Federer was looking to win his 17th Grand slam title, an accolade which he was trying to achieve for 18 months. But the Swiss Maestro was denied the opportunity due to a marvelous comeback by Novak Djokovic.
After winning the first two sets comfortably Roger Federer was in the driver's seat, on his way into the US Open finals. But Djokovic made a marvelous comeback and won the next two sets. The deciding set began with the Swiss leading by a score of 5 games to 3.
However, Djokovic saved two match points and won a nearly 4-hour thriller of a semi-final. Federer couldn't believe it, he had experience with such losses but it seems that this loss got into his head.
After losing the match Federer in the post-match press conference disrespected the winner by saying, "Serb did not look at that point like someone who believes much anymore in winning. To lose against someone like that, it's very disappointing, because you feel like he was mentally out of it already. Just gets the lucky shot at the end, and off you go."
Djokovic made a magnificent cross-court forehand on a match point for Federer, the shot was described by John McEnroe as "one of the all-time great shots". When Federer was asked if the shot was a result of luck or confidence, he said, "Confidence? Are you kidding me? I mean, please. Some players grow up and play like that – being down 5-2 in the third, and they all just start slapping shots. I never played that way. I believe hard work's going to pay off, because early on maybe I didn't always work my hardest. For me, this is very hard to understand. How can you play a shot like that on match point? Maybe he's been doing it for 20 years, so for him, it was very normal. You've got to ask him."
Djokovic in his post-match interview when asked a similar question about his shot said, "Yeah, I tend to do that on match points, It kinda works. If you're playing somebody like Roger, you have to take your chances when they're presented. I don't want to say I've been in control of the fifth set, because that's not true. But this is what happens at this stage of a tournament when two top players meet. Just a couple of points decide the winner. I had to take my chances. I was very close to being on my way back home. He was serving, 40-15 up. I got a little bit of energy from the crowd, and I fought back. I needed to stay positive, and I definitely didn't want the French Open to happen again [when Federer beat him in the semi-finals, his first loss of the year]. They were an incredible last two games. It's always important to be calm, to stay positive, and to believe, to believe that you can win."
Roger Federer had lost a similar game against Jo-Wilfried Tsonga at the Wimbledon semi-finals the same year. When asked to compare the two losses the former world No.1 said, "Today I clearly felt like I never should have lost, wherein Wimbledon [against Tsonga] it was – I don't want to say it was more out of my control – but it's reaction tennis on grass. I was never up a break in the third, fourth, or fifth at Wimbledon, which today I was. I was one serve away, really. I get over these losses quickly. Wimbledon didn't get me down."
Also Read: When Roger Federer's comment enticed the most heated sports rivalry between India & Pakistan