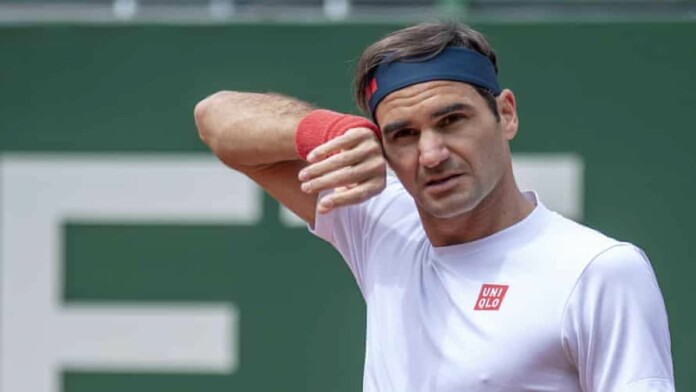 Roger Federer is all set to return on clay courts this week at the Geneva Open 2021. After dealing with a knee injury last year, the Swiss maestro returned to action at the Qatar Open 2021, after being on the sidelines for over 13 months. The 39-year old withdrew from some high profile tournaments in the past month, and instead set his focus on the Geneva Open.
Roger Federer will also compete at the French Open 2021, which commences later this month. The Swiss enters the tournament in Geneva as the top seed, and will hope to regain some form. Federer turns 40 later this year, and is still motivated to win titles. The 20-time Grandslam champion admitted that it was a bit strange to compete in the fourth decade of his life, but he loves the sport and will continue to do so.
"To be still on tour at 40 years old is strange! You cannot imagine to have such a long career, but I like to play tennis and I am still able to do it pretty well," said Roger Federer.
I have low expectations for Geneva: Roger Federer
Roger Federer suffered another long injury in 2016, which ruled him out for the latter stages of the season. There were several doubts raised, when the Swiss made his comeback in 2017. However, he had one of the best seasons in 2017, winning the Australian Open and Wimbledon Championships. This time, Roger Federer believes that his comeback will be more challenging as compared to 2017.
The Swiss revealed that he has low expectations from the Geneva Open 2021, and believes that playing on clay will help him regain fitness for the Wimbledon Championships. "There are more questions marks than when I came back in 2017. I have just finished the fitness training, so I have low expectations for Geneva and Paris. Playing on clay will be helpful ahead of Wimbledon," said Federer.
Roger Federer has slipped in the ATP Rankings, after playing just one tournament this season. However, the frozen ATP Rankings system has preserved some points, and the Swiss finds himself on the eighth spot.
Also Read: "That's smart of him," says Former World No.1 on Roger Federer taking vaccination