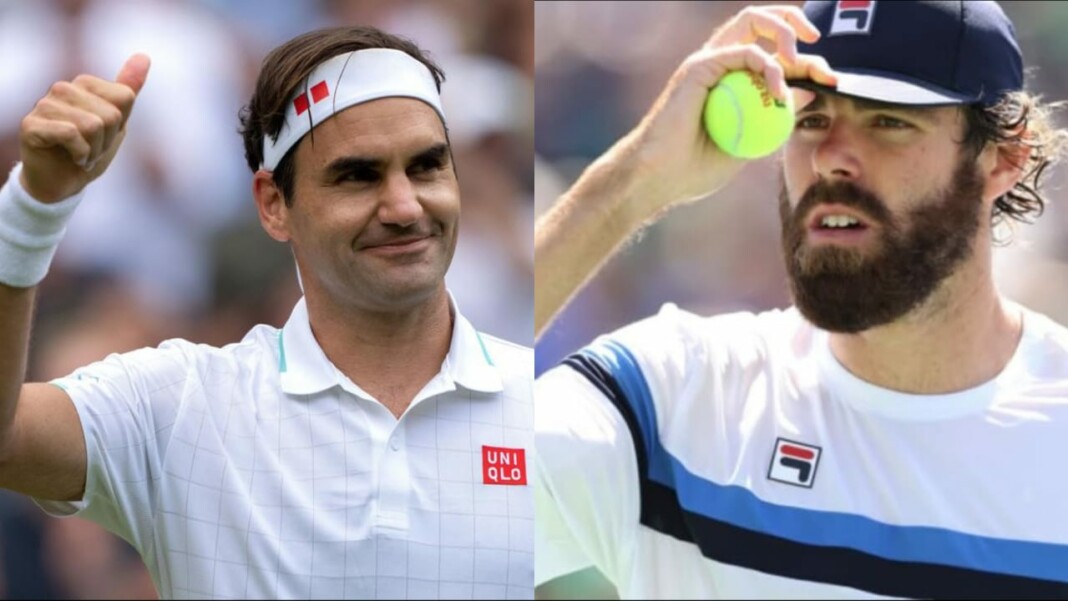 American Reilly Opelka who was one of the members of the Team World during the recently concluded 2021 edition of the Laver Cup in Boston talked about the influence and the adulation of 20-time Grand Slam champion Roger Federer.
The Gentle giant was asked to comment on the grand reception given to the Swiss maestro in Boston. Despite not being a part of the action on the court, the former World No.1 was captured watching the proceedings unfold by occupying one of the front row seats.
As soon as the cameras turned towards Federer, the entire packed house at Boston stood up and applauded the legendary tennis player. "When they turned the camera to him, the whole place went nuts. Crazy the power one guy in the room can have and just change the mood of everyone in there. Only a couple of guys in the world can do that, and Roger is one of them," Opelka told the media at the Laver Cup.
Unfortunately, Federer couldn't take part in the 2021 edition of the Laver Cup due to his recovery process, post the knee surgery. The whole Laver Cup has been initiated by the great Swiss, alongside his agent Tony Godsick. Ever since its inception, the former World No.1 has a part of the marquee event. In fact, he is arguably the biggest ticket seller for the event.
Federer surprises fans in Boston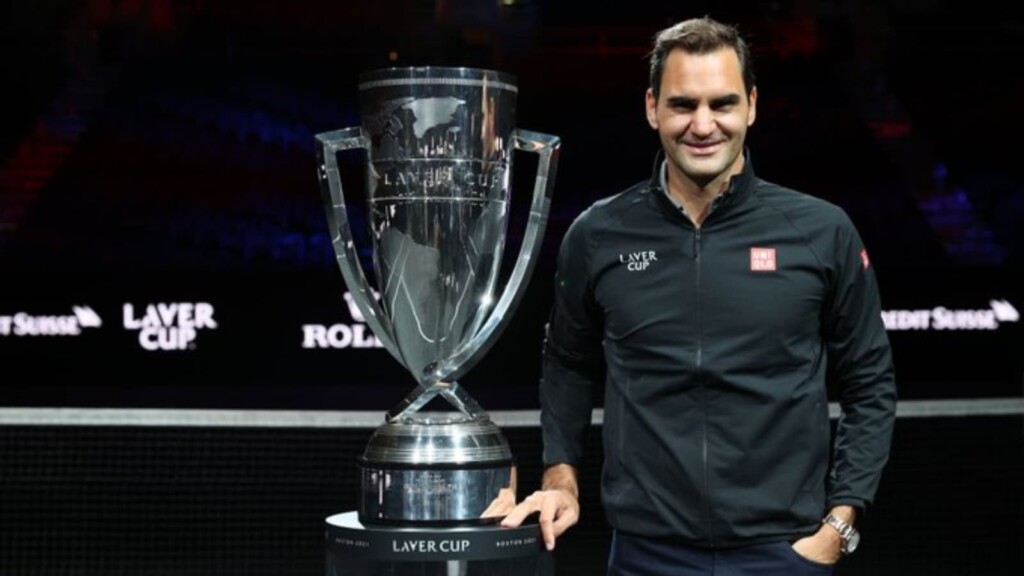 While Federer was not expected to show up in Boston, he made the trip only to be with his ATP colleagues and lend support to Team Europe. Interestingly, as the 40-year-old himself revealed earlier, he was requested to be present at the venue by World No.3 and Team Europe member Stefanos Tsitsipas.
Staying true to his legacy and commitment, the Swiss great turned up and was glad at the end of it all.
"The reception I've received, everybody is so upbeat that I'm here. They wish me all the best and they don't even see the crutches. They just want me to be good again and enjoy the weekend. I've seen some incredible tennis, some great matches and it's been wonderful. I'm really happy I made the trip." Federer said in an interview for the event with former World No. 1 Jim Courier.
Also read: "I'm embarrassed and disappointed in the ATP" Milos Raonic calls out ATP for their silence over the alleged domestic abuse case over Alexander Zverev