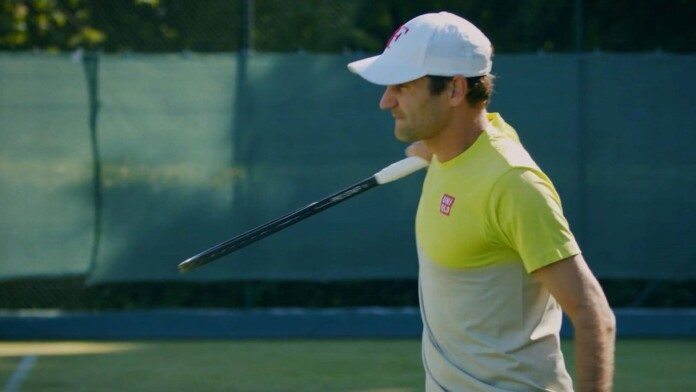 Roger Federer returns to his second home at the Halle Open as he comes looking for his 11th Singles title at the Grass tournament in Germany. Federer has been a regular at the ATP-500 event in Halle for his preparations for the Grand Slam at Wimbledon which takes place after the week long tournament in Halle.
In a tweet put out by the ATP Tour, the former World No. 1 was seen practicing for the first time since his 3rd round withdrawal at the French Open 2021. Keeping in mind his fitness for the Grass season as he makes a comeback after a long time , Federer had decided to opt out of the French Open after a gruelling 3rd round victory which was his 2nd consecutive 4-setter match in Paris.
Federer hit the Grass for the first time since he finished as the runner-up at the 2019 Wimbledon in an epic 5-setter clash with Novak Djokovic after having had defeated Rafael Nadal in the semi-finals as well. He trained with his team members and also had some shots exchanged with Japanese star Kei Nishikori.
"Halle is like coming home" says Roger Federer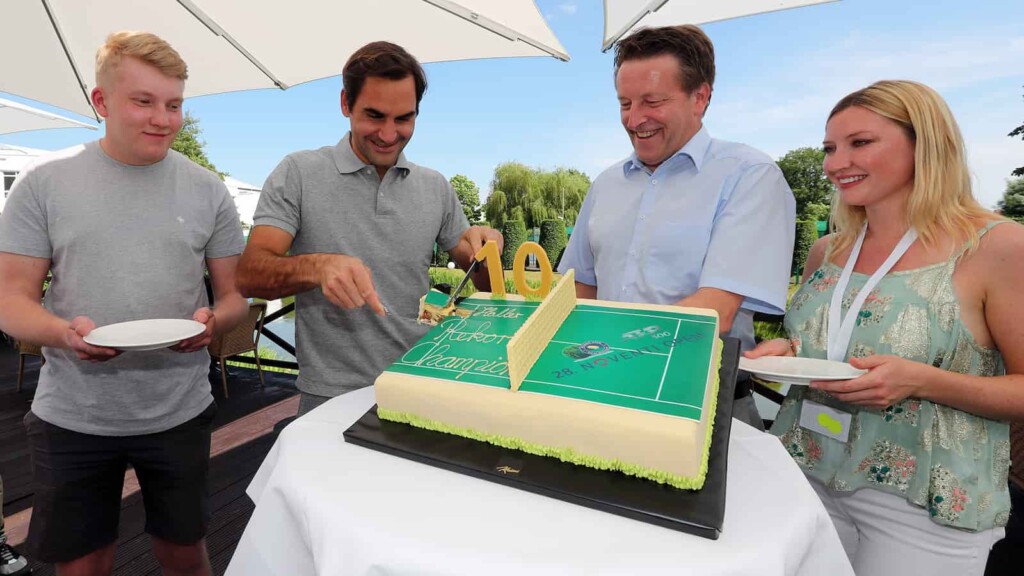 Federer was met with a warm welcome by the organisers of the Halle Open as he returns to the tournament as the defending champion from the 2019 Halle Open winning the tournament dropping only 2 sets throughout. The 2020 edition was cancelled due to the Pandemic and tennis will be back on the grass after 2 years.
With his 10th Halle title in 2019, the tournament organisers welcomed the Swiss with a special tennis-court cake celebrating his 10 titles and wishing him best for this year's tournament. Apart from his 10 titles in 12 finals in the Singles event, Federer also has 1 Doubles title in 2 finals at the tournament.
Interacting with the group present there, Federer said, "Now it's the most important time for me. I want to play my best tennis on grass and have success. I am happy, feeling good."
Roger won his first title in Halle in 2003 after having made his competition debut in 2000, and went on to win 4 consecutive titles before taking a break from participating in the tournament in 2007. He however made a winning return in 2008 clinching his 5th title. He has so far contested 12 finals at Halle winning 10 of those.
As he continues his preparation for his much awaited 21st Grand Slam, fans will be eager to have the Swiss back on Grass where he has achieved some his best results.
Also Read: 'Roger Federer can win another Slam, need not retire in 2021': Marc Rosset