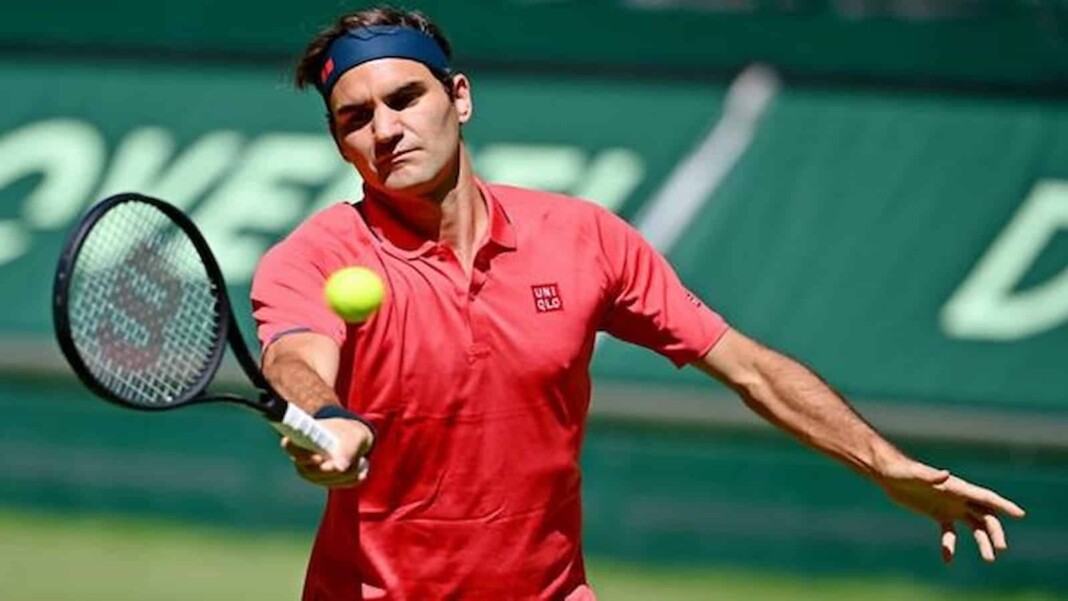 Roger Federer returned to grass court action this week, as the Swiss begins his preparation to win a ninth Wimbledon title. Federer is chasing his 11th title in Halle, and started off with a win against Ilya Ivashka in the first round clash.
Roger Federer produced a sensational winner down the line in his second round clash against Felix Auger Aliassime at Halle Open 2021. The young Canadian put Roger Federer on the backfoot with a good serve, and made a dash towards the net.
Roger Federer held his composure and produced a sensational single handed backhand winner down the line. There is no player on the tour who can play the backhand as perfect as the Swiss, and he demonstrated that against Felix Auger Aliassime.
Roger Federer backhand earns him a break in the first set
Roger Federer's sensational backhand earned him a crucial break in the first set, as the Swiss converted his only break point of the first set. His serve was put under tremendous pressure form Auger-Aliassime who had as many as four break point opportunities.
However, the Canadian failed to convert any of those opportunities and squandered the first set, 6-4. Roger Federer is yet to be broken on his own serve at Halle Open 2021, as the 39-year old held his serve against Ilya Ivashka in the first round.
Roger Federer's path to the semifinals gets a little easier, as the top seed, Daniil Medvedev was knocked out in straight sets in the first round by Jan-Lennard Struff.
Also Read: Roger Federer's outfit for Wimbledon 2021 revealed!