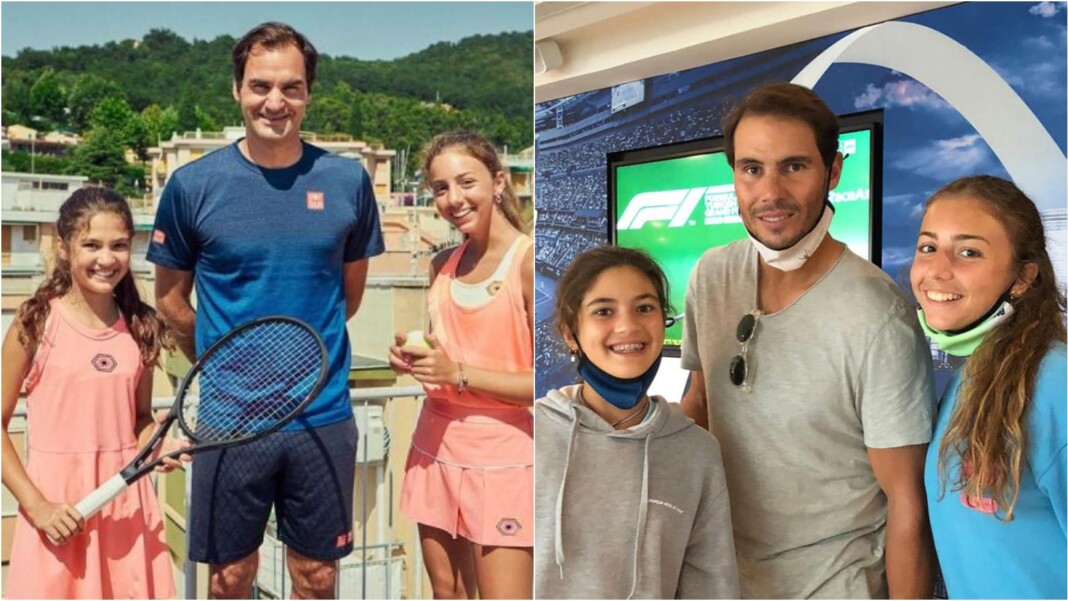 Roger Federer's mishap at the 2019 Rome Masters when he accidentally wrote 'Mazie Grille' instead of 'Grazie Mille' created a huge number of memes on social media and Federer took it sportingly enjoying the reactions to his innocent mistake. While this became the first instance, the Swiss Maestro purposefully did it again when he thanked the Italian pasta outlet, Barilla on his 40th birthday.
Barilla had teamed up with Federer during the lockdown and created a special event for two young girls, 13-year old Vittoria and 11-year old Carola who became famous after their video of playing tennis on the rooftop during the lockdown went viral and was seen by Federer himself. Federer then surprised the duo and also played with them on the rooftops, all possible because of Barilla.
The two girls recently met Rafael Nadal at the Rafa Nadal Academy and their photo with the Spaniard caught the attention of Federer who retweeted the photo with his famous 'Mazie Grille' caption.
No comeback date announced yet by both Roger Federer and Rafael Nadal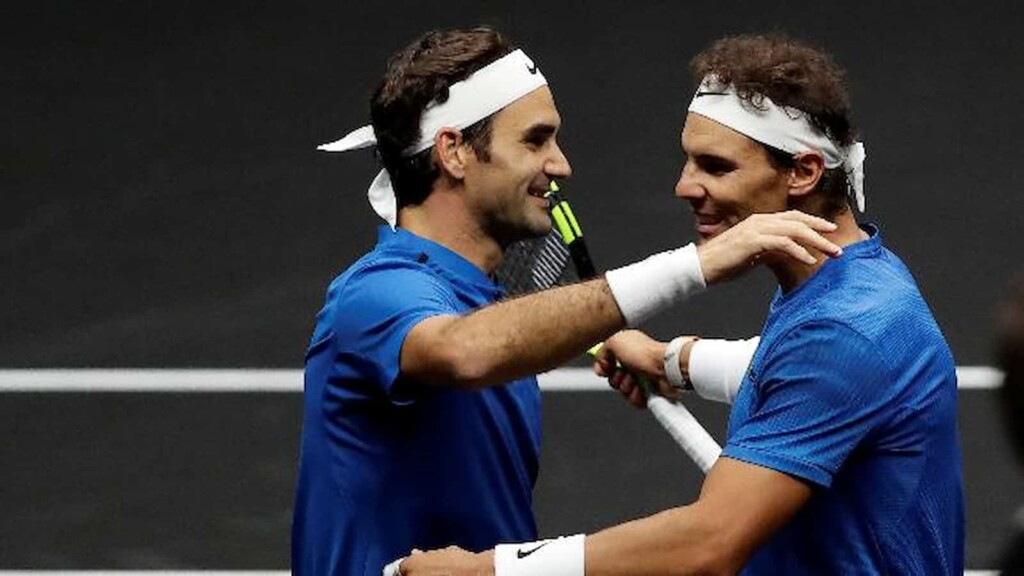 Roger and Rafa both had to end the season early because of their knee and toe injury respectively. While Nadal did try his luck during the US Open leg series, Federer did not play again after his quarter-final loss at the 2021 Wimbledon Championships. Nadal last played at the 2021 Washington Open where he was defeated in the 3rd round and had to see his injury getting serious.
Both the 20-time Grand Slam champions are expected to make their comebacks in the 2022 season but when are they planning it is not yet revealed. Federer last made a public appearance at the 2021 Laver Cup where he was seen on crutches while Nadal caught the action live on TV.
Also Read: Find Out: Which record does Rafael Nadal continues to hold over Djokovic and Federer