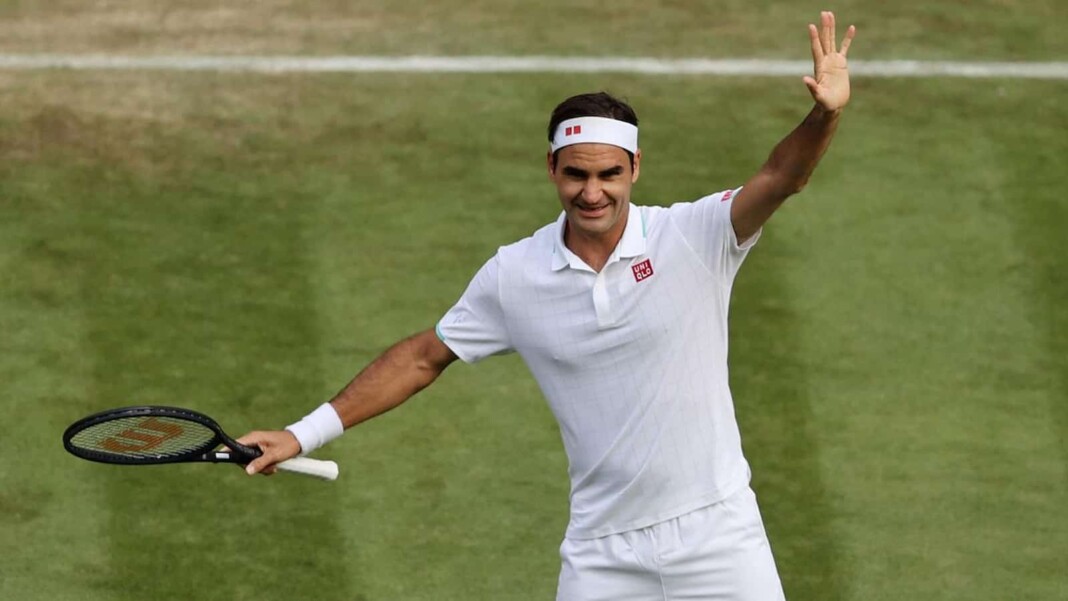 Roger Federer put on a vintage performance in the 2nd round at the Wimbledon 2021 when he was up against Richard Gasquet. Federer went on to win the match 7-6(10, 6-1, 6-4 in 1 hour and 51 minutes to advance into the 3rd round for a record 18th time.
It was a tight first set today against Richard with both players battling very hard, but post the tie-breaker of the 1st set, Federer accelerated for the result and went on to win the match quickly almost dishing a bagel in the 2nd set when he was 5-0 up but Richard found a way to win the solitary game in the 2nd set.
Roger talks about his performance in the 2nd round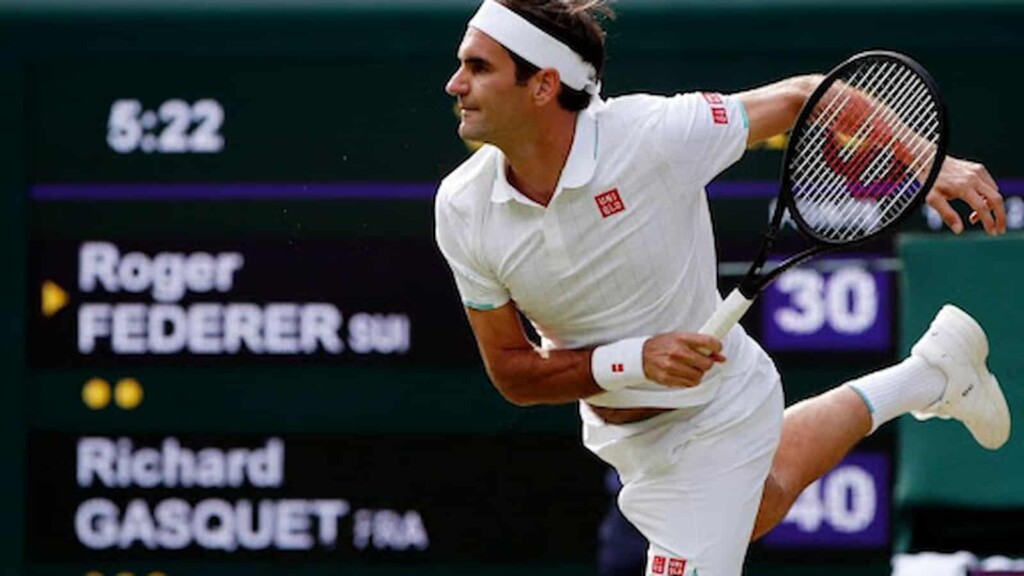 After a close encounter in the first round where Adrian Mannarino had Federer trailing by a set going into the 4th set, Federer looked more comfortable and in command of his game as he took Richard to all parts of the court in a classic Federer match.
"It was a good match. I was actually happy with my Evans match this year, the Cilic match in Paris was good for me too and I think is up there as Top-3. It was a nice match back for me. Felt good physically, much more relaxed in many ways as I was able to play a really good tie-breaker and then have a great 32-minutes to whatever the end was.
"It is really crucial for top guys to be able to stretch the lead and what I was able to do today gives me a lot of confidence and we can start to play so much more freely. It was a good match for me, good atmosphere again and good weather, it was one of the highlight of the year so far." said Federer about his match against Gasquet.
Federer recalls first instance of crowd support at Wimbledon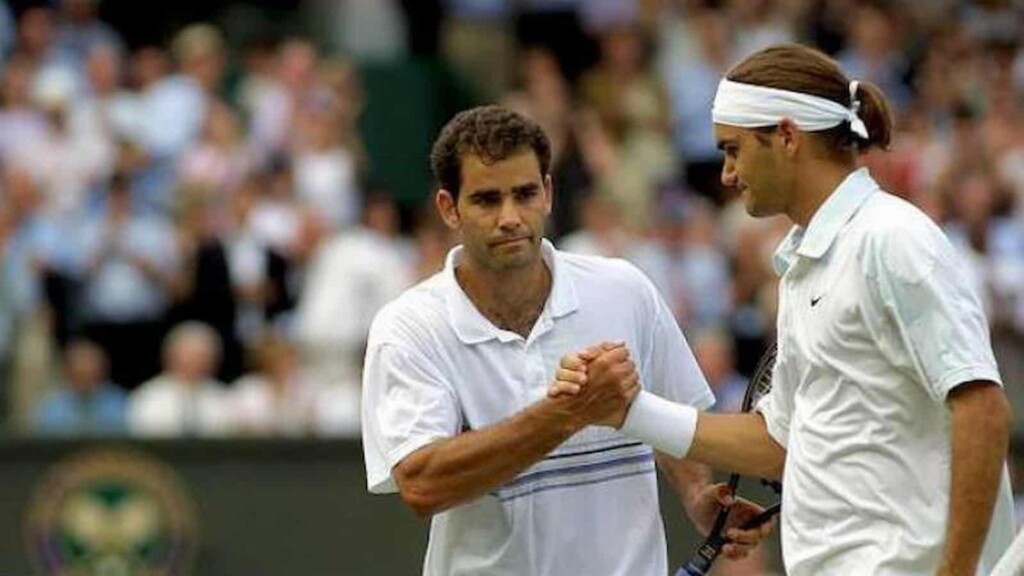 Federer has always been one of the crowd favourites whenever he takes the court at the All-England Club. The 8-time champion is adored greatly by the crowd who cheer for the Swiss superstar every time he walks on to the court to mesmerise them with his elegant gameplay. Recalling when was the first time he received support from the crowd Federer said,
"First round 2002, lost first round in straight-sets because I came off beating Pete (Sampras) a year before and playing against (Tin) Henman in quarters that year and people thinking I was favourite in 2002. I felt like I had crowd support that year.
"Obviously the Sampras match in Wimbledon, I felt like people cheering me on and I was like wow, the crowd is quite fair since Pete had won 5 already. It was a big moment to be on that court and share it with Pete and get crowd support." remembered Federer about his meeting with Sampras at the 2001 Wimbledon.
Roger Federer excited for his clash with Cameron Norrie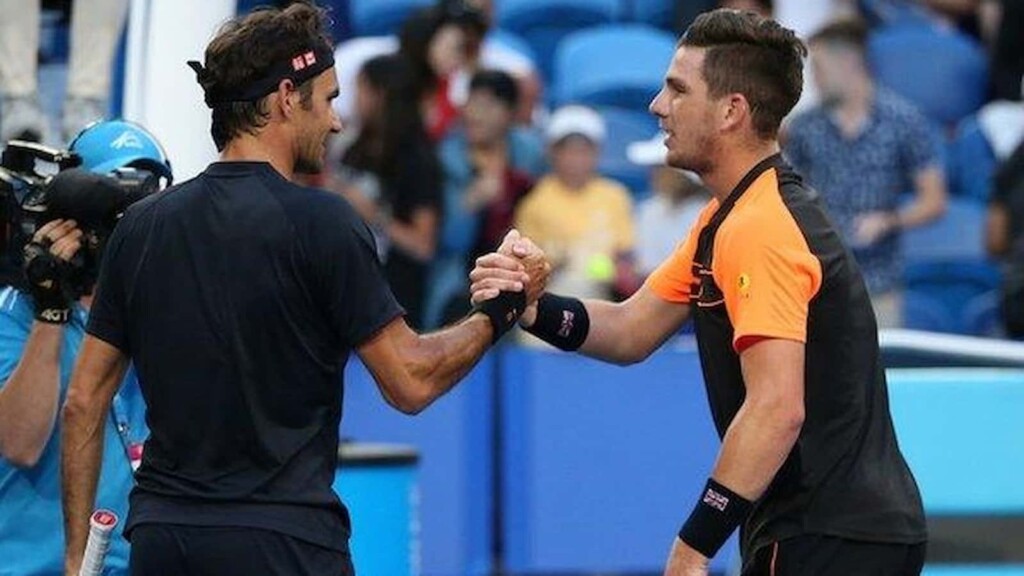 Federer will now be preparing for his 2nd meeting with Cameron Norrie and their first on Grass. The duo who last met at the 2018 Hopman Cup, will be clashing again as both are eager for this year's title at the All-England Club.
"I see good improvements from him(Norrie), I remember when he came on the tour, he was really steady of the baseline. I don't know what his favourite surface used to be and what is now, but when you are steady you can play on all surfaces. You may argue it lands well on the Clay but then again his backhand is very different to many other guys' backhand.
"He doesn't have many topspins on it. I feel like everything in his game has gotten little bit better. Be it his serve or his forehand, his backhand has always been clean and I think confidence is growing and he's working on his game. This is what I would like to see in every player.
"When you see them again, I want to see a different Cam Norrie or a different player, you don't wanna see the same guy a year and half later who hasn't improved anything. That to me is just a waste and disappointment, but he has not done that and that's why I am really happy for him and I'm excited about the match." added Federer about Norrie.
Federer and Norrie will meet in the 3rd round on 3rd July, 2021 in what will be a dilemma for the Centre Court audience as the local boy Norrie will be up against old favourite and 8-time Champion Federer.
Also Read: "I don't take playing on Centre Court for granted" Ashleigh Barty talks about playing on Centre Court after her 2nd round win at the Wimbledon 2021