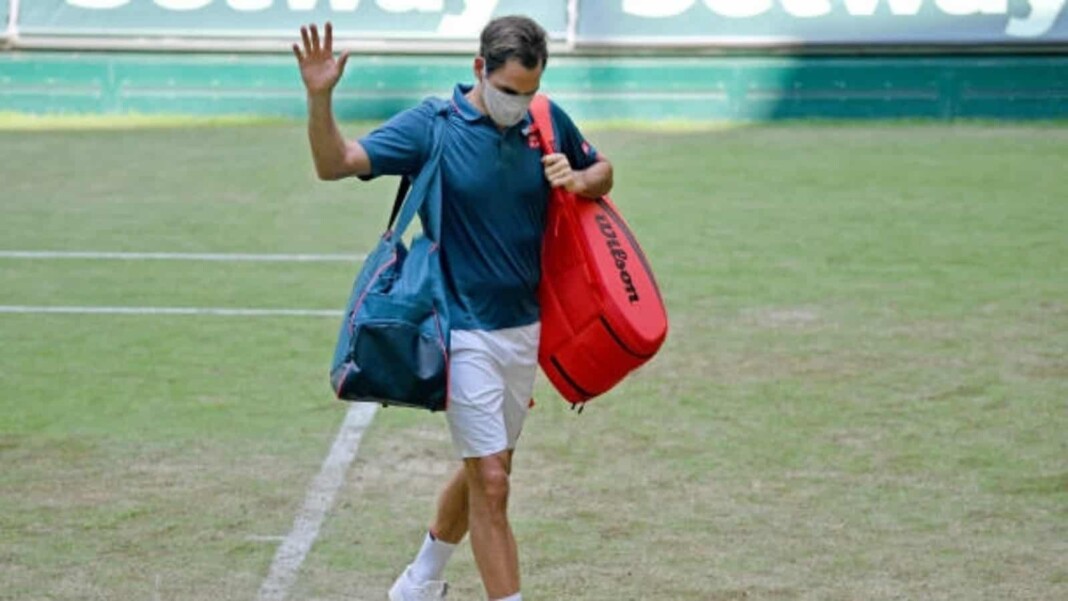 20-time grand slam champion Roger Federer was handed a tough loss by 20-year old Felix Auger-Aliassime in the second round of the Noventi Open at Halle. Federer was making his comeback on grass after withdrawing from the French Open to focus more on his beloved surface.
The young Canadian, Auger-Aliassime beat Federer in three sets 4-6,6-3,6-2 to register a win he will remember for the rest of his life. The Swiss was visibly upset after his loss and came to the press after the end of play for the day. He explained his absence and said that he didn't want to say anything wrong in the heat of the moment so he took his time.
He said: "Today I needed time to digest the third set, I was unhappy for how it ended, was similar to Geneva one. I took my time before coming into press conference because I didn't want to say wrong things played by emotions."
Federer then spoke about how things have escalated quickly since last year and how the cancellation of events one after the other were a huge shock to him. "Last year everything happened very quickly. After Indian Wells cancellation we were all trying to understand how the situation would evolve. Few weeks later Wimbledon was cancelled and we were shocked, but we know the reason of course"
'Things don't come easy anymore and that's sometimes is the major concern': Roger Federer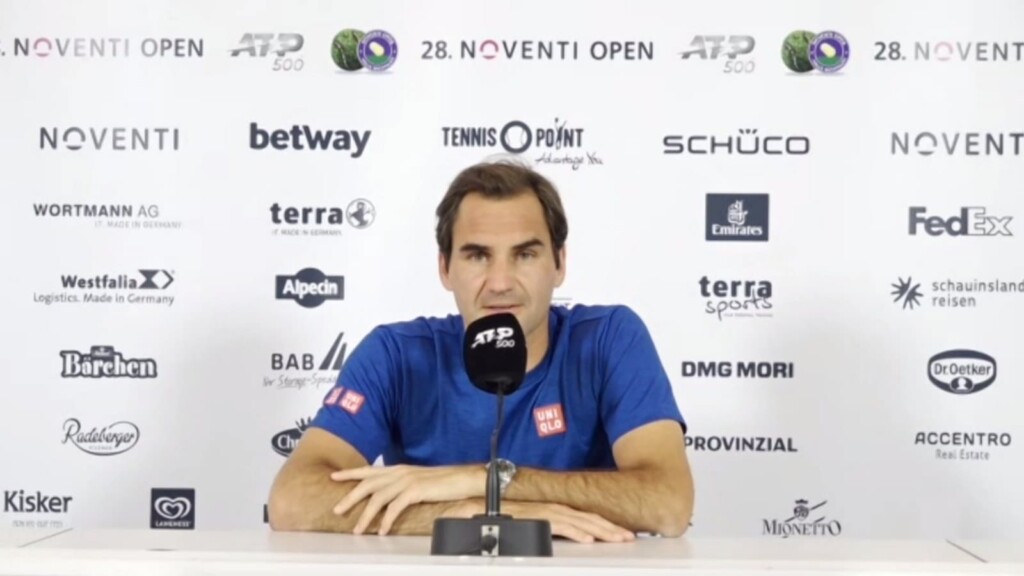 Federer withdrew from the French Open before his fourth round match against Matteo Berrettini to focus on the grass season. He said that changing surface isn't easy and he will take a lot from the past few weeks. "I got a lot of information from my matches in the last weeks. Changing surface is not easy, Auger Aliassime is a great player and today he was better."
The Swiss maestro then put light on his rehab after two knee surgeries and said that the recovery isn't easy and sometimes it's a huge concern for him.
"The rehab process was a huge challenge for me. Everybody who has had multiple surgeries knows what I'm talking about. Things don't come easy anymore and that's sometimes is the major concern," he said.
Federer will now be seen in action directly at Wimbledon in two weeks where he will look to win his 21st grand slam.
Also read: Worst record in a best of 3 on grass? Roger Federer's 'unwanted' stat after Halle Open 2021 loss to Felix Auger Aliassime