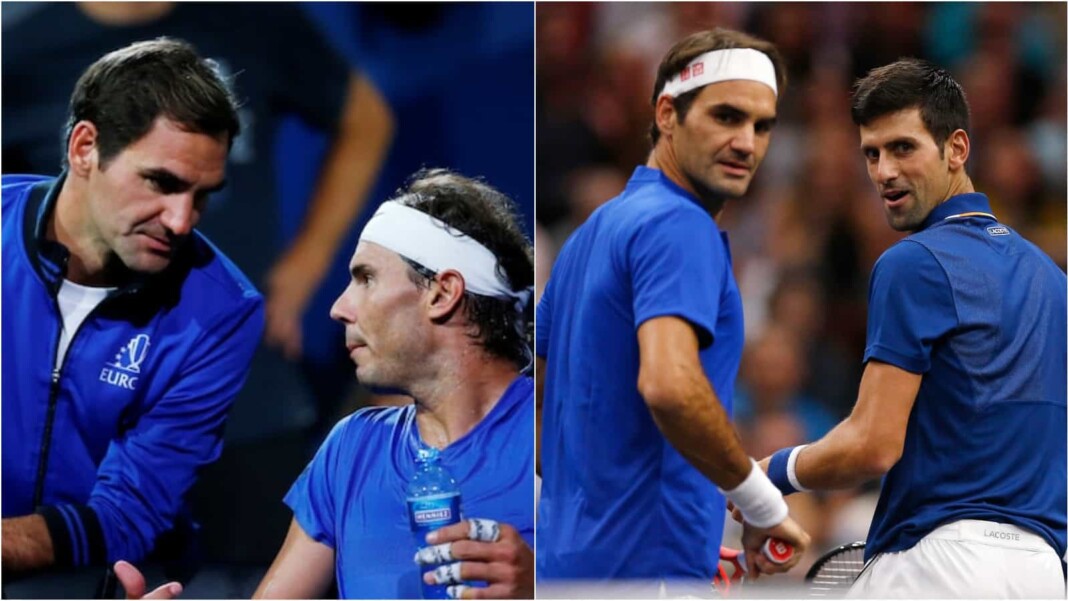 Roger Federer was one of the biggest names and the brains behind the organisation of the Laver Cup back in 2017 named after one of the all-time greats and Australian tennis legend Rod Laver. The Swiss has been actively involved in the organisation and played in all 3 editions so far being one of the leaders in Team Europe which competes against Team World captained by Bjorn Borg and John McEnroe respectively.
So far, all three editions have been won by Team Europe where along with Federer, Rafael Nadal has played twice and Novak Djokovic has played once leading the team together to victory. Youngsters like Stefanos Tsitsipas and Alexander Zverev has also become regulars on the team with Zverev being the only European player to feature in all competitions including the upcoming 2021 Laver Cup.
With Federer and Nadal out for the season due to their respective knee and toe injuries, Djokovic misses out as he takes a little break after a gruelling season for the Serbian who won 3 Grand Slam titles and finished as the runner-up at the recently concluded 2021 US Open, narrowly missing out on the chance to achieve the Calendar Slam, winning all 4 Slams in 1 year.
"I think Team Europe will be again the favourites, and I think having Sascha Zverev as Olympic champion and Daniil Medvedev as the US Open champion on the team, it's going to be really good for us, especially for the singles. I think doubles indoors, anything is possible, to be honest. I think it's going to be close in the doubles.
"In the singles, we have a slight edge, but they have a lot of young players on Team World, so I think a lot will be possible for them. But it's amazing how strong Team Europe has become over the years, also smaller nations being really dominant. But you know, no Rafa (Nadal), no Novak (Djokovic), no me on the team, so I think they will need a new leader.
"Or Bjorn Borg is obviously just going to take over as the captain, the super captain, the king. I really hope that Team Europe, of course, is going to win again," said Federer choosing his favourite for this year's edition and hoping Team Europe takes a 4-0 lead against the rest of the world.
"I'm really excited that it's Laver Cup time again" says Roger Federer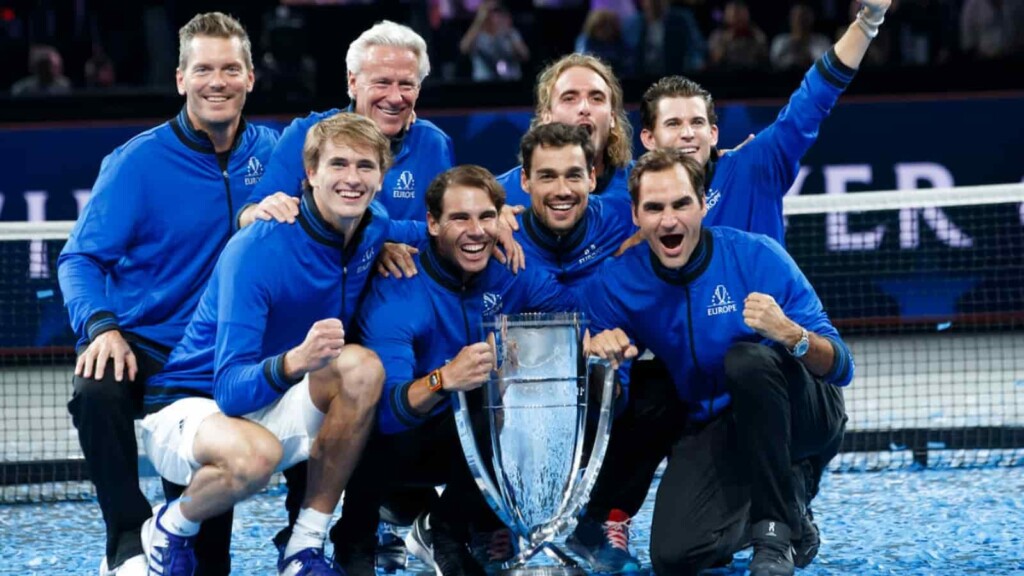 With this year's Laver Cup being organised in Boston, as the tournament follows a rotation policy of being held once in Europe and once in any other World city, Federer talked about how he will miss being part of the 3-day tournament playing for Team Europe.
"I'm going to miss it because I had a wonderful time in Geneva, Prague and Chicago, but I've already been in touch with Thomas Enqvist, the coach of Team Europe, and I will also definitely call Bjorn and John (McEnroe) and make sure everything is okay.
"And obviously, I'll be in touch with the team and I'll be watching a lot of the matches. It's going to be long tennis days in front of the TV, so I'm really excited that it's Laver Cup time again," concluded Federer in his recent media interaction.
The 2021 Laver Cup begins on 24th September and will conclude on 26th September in the TD Garden in Boston.
Also Read: Hecklers harrasing Alexander Zverev of domestic abuse allegations blocked by Laver Cup on Twitter!