Ever since the stand was taken by Tommie Smith and John Carlos at the 1968 Summer Olympics, sports have played a key role in fighting against Racism and eradicating it. Even though we might believe that slavery was abolished centuries ago, but the demon of racism still runs across the world.
An example of this was the time when Serena Williams and Venus Williams were abused with racial slurs when Serena won at the Indian Wells in 2001. Serena was allegedly accused of cheating in the semi-finals against her own sister during the semi-finals.
During the finals, Venus Williams and father and coach of the Williams sisters Richard Williams were racially abused by the crowd at the Indian Wells. This incident made the Williams sister boycott the tournament for more than a decade.
Events that made Venus and Serena Williams boycott Indian Wells
Serena Williams was 19-years old during that tournament, she had already made her name by winning her first grand slam i.e US Open in 1999. But still she and her sister Venus Williams weren't as popular during the time as they are now. Both the former world No.1's were believed to be tough competitions and were slowly and steadily gaining popularity.
During the tournament, both Venus Williams and Serena Williams were set to clash in the Semi-finals. However, Venus Williams pulled out due to tendinitis in her knee, that too just five minutes before the match. People speculated that it might be that Williams's father and coach Richard Williams forced Venus to forfeit that match due to which Serena would be fresh to play the Finals.
This incident made the fans very angry and they started accusing the Williams sisters of cheating. During the final between Serena Williams and Steffi Graff, the crowd constantly booed every point that went to Serena and cheered all the mistakes that she made.
The constant booing and celebrating her mistakes were just a small part of the humiliation that the Williams family had to go through. During the final, when Richard Williams and Venus Williams made their way to their seats they were racially abused by the crowd. Watching Venus Williams show no signs of stress on her right knee the crowd grew even wilder.
During a post-match interview, Richard Williams told the press, "When Venus and I were walking down the stairs to our seats, people kept calling me nigger. One guy said, 'I wish it was '75; we'd skin you alive.' That's when I stopped and walked toward that way. Then I realized that [my] best bet was to handle the situation non-violently. I had trouble holding back tears. I think Indian Wells disgraced America."
Even centuries after the eradication of slavery, during 2001 there weren't many white people who took a stand against racism. People were still openly racist and weren't criticized for making horrific statements. However, even in the face of adversity Richard Williams showed an example of his greatness by not indulging in any type of violence with the racists.
Amidst all the chaos and criticism, Serena Williams still won the final by beating the legendary Steffi Graff. Serena Williams was seen crying and hugging her family members.
After the match, Serena wasn't sure if the booing was fueled by racist intention. She said, "Race? I think, you know, black people have been out of slavery now for just over a hundred years, and people are still kind of struggling a little bit. It hasn't been that long. I don't know if the race has anything to do with this particular situation. But in general, I think, yeah, there's still a little problem with racism in America."
After the incident both the Williams sister boycotted the Indian Wells tournament for more than a decade. The horrific experience that the family had to face due to an alleged accusation for cheating was never proven.
Serena Williams and Venus Williams make their comeback to Indian Wells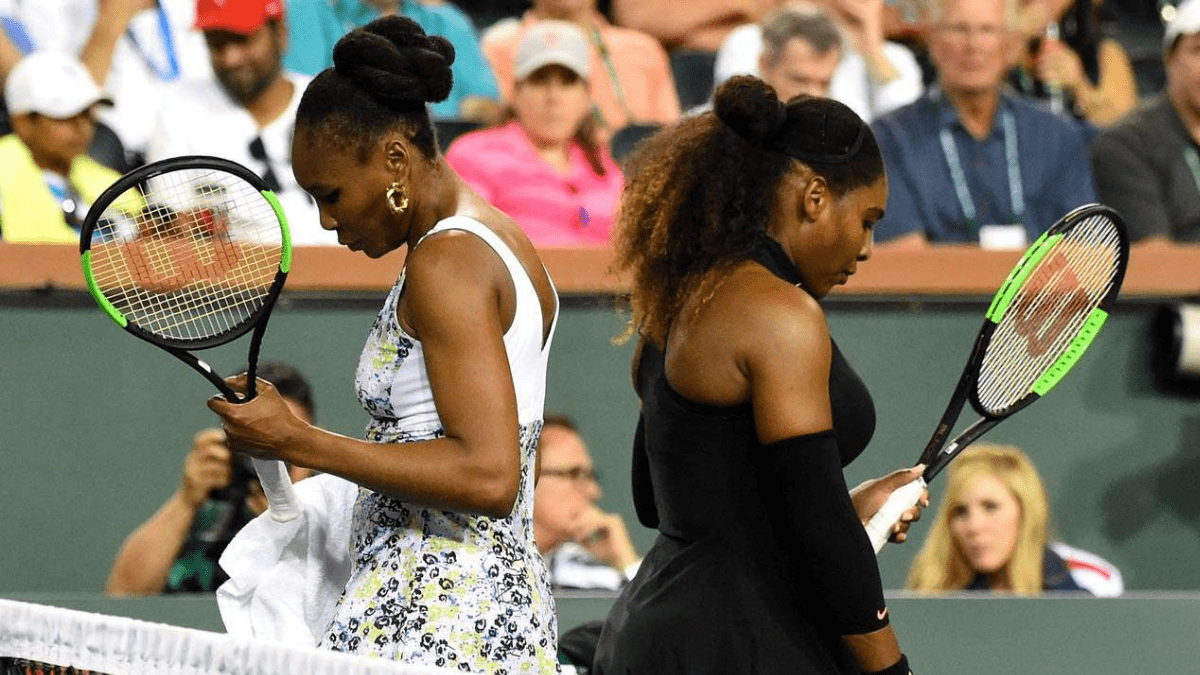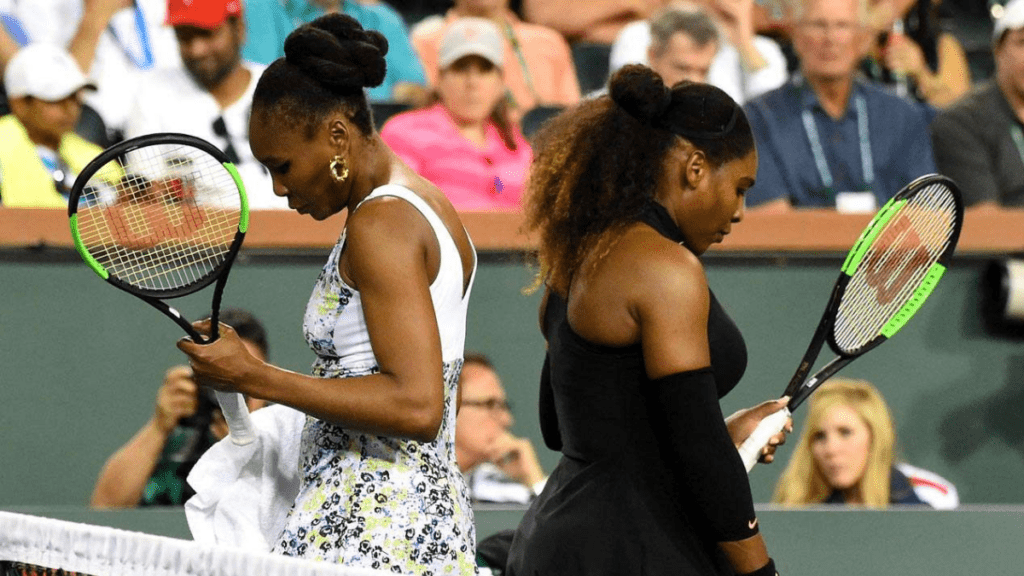 Thirteen years later when Serena William made her comeback into the Indian Wells in 2015, she was welcomed with a huge and loud cheer and a standing ovation from a much better crowd than the one in 2001. Next year even Venus made her comeback. And as destiny goes in 2018, the pair were to face each other once again. This time around it was Venus Williams who defeated her sister.
While making her return to the tournament in 2015, Serena Williams did confirm that the nature of the incident that made her boycott the tournament for more than a decade was racist in nature. She said, "The false allegations – that our matches were fixed – hurt, cut, and ripped into us deeply. The undercurrent of racism was painful, confusing, and unfair… This haunted me for a long time. It haunted Venus and our family as well. But most of all, it angered and saddened my father. He dedicated his whole life to prepping us for this incredible journey, and there he had to sit and watch his daughter being taunted, sparking cold memories of his experiences growing up in the South."  
Also Read: "She went too far!" Roger Federer after Serena Williams' outburst at the 2018 US Open Finals!