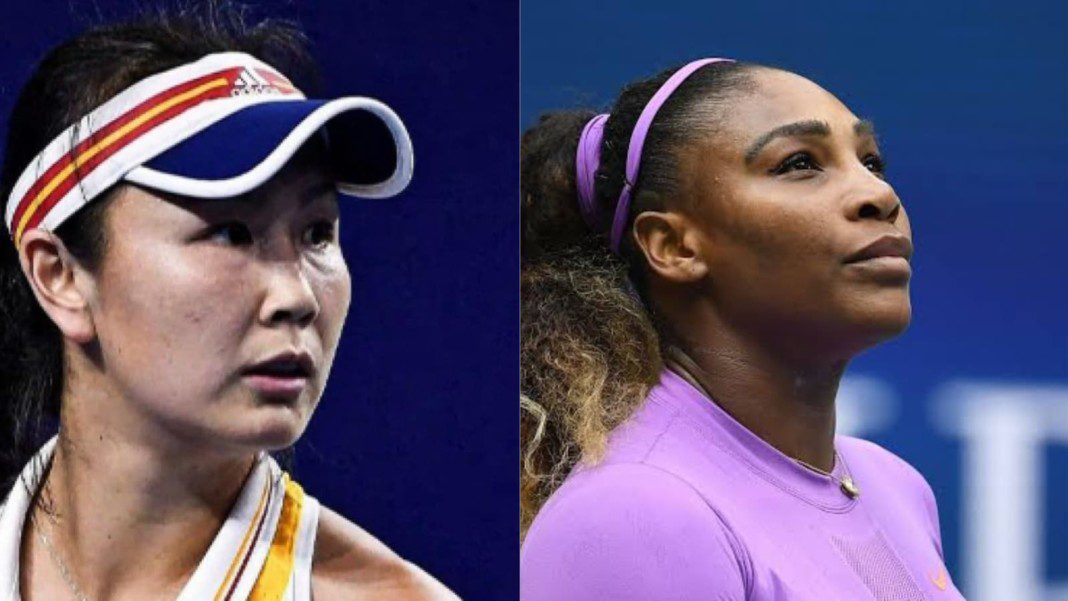 The world was shocked when Peng Shuai, former World No. 1 tennis player in doubles, made some serious allegations against a prominent leader of the Chinese Communist Party a while ago. Peng wrote how she was abused and how everything transpired in a social media post.
The post was made on the Chinese social media platform Weibo, and as expected, was deleted very soon. Moreover, people were also unable to find Peng's account on Weibo after the post disappeared. As soon as the news broke, several tennis stars voiced their concern about Peng's safety.
"This must be investigated and we must not stay silent": Serena Williams on Peng Shuai case
There were reports that Peng has disappeared mysteriously after the incident which scared everyone even more. World No. 1 Novak Djokovic, German tennis star Alexander Zverev and several others also came out in Peng's support. Adding one more name to the list, multiple Grand Slam champion Serena Williams has also expressed her opinion on the incident.
"I am devastated and shocked to hear about the news of my peer, Peng Shuai, I hope she is safe and found as soon as possible," Serena wrote on Twitter. She went on to demand a proper investigation into the matter and extended her support to Peng's family.
"This must be investigated and we must not stay silent. Sending love to her and her family during this incredibly difficult time," she added. Although Peng's letter to WTA Chairman did came out in the mainstream which stated that Peng is safe and sound, it added even more suspicions.
In the letter, Peng wrote that content published by WTA regarding her was not true. "Regarding the recent news released on the official website of the WTA, the content has not been confirmed or verified by myself and it was released without my consent," the letter said.
Also read: "SHOCKING" Chinese tennis star Peng Shuai accuses former top Communist Party leader of sexual assault