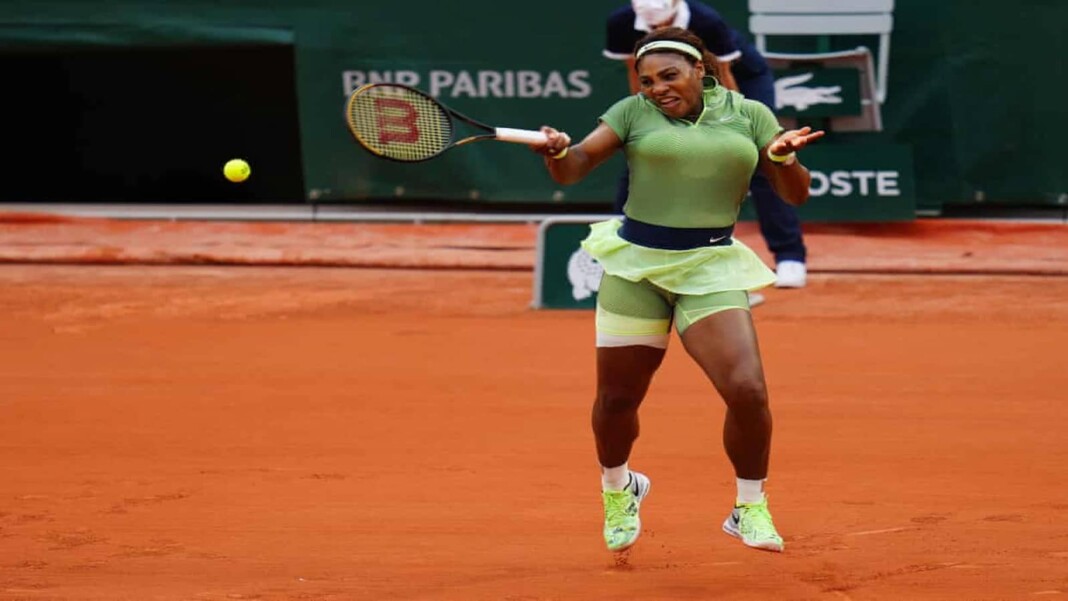 Serena Williams continues her bid for her 4th French Open title as she advances into the 3rd round defeating Mihaela Buzarnescu winning the match 6-3, 5-7, 6-1 in 2 hours and 3minutes.
Serena wrapped up the first set in 33 minutes completely dominating the set hitting 3 aces and winning 12/14 and 8/9 points on the 1st and the 2nd serve. Serena won 33 points in the set to Mihaela's 18, hitting 10 winners and was clinical in avoiding double faults and unforced errors.
Buzarnescu made a good comeback in the second half winning it in 53 minutes holding her serve and breaking Serena once. Serena however broke her service in the very next game as the duo continued holding their serves as the set went into the 12th game. Buzarnescu broke the service again to clinch the set forcing the match into the third and the final set.
Serena Williams plays Danielle Colins in the 3rd round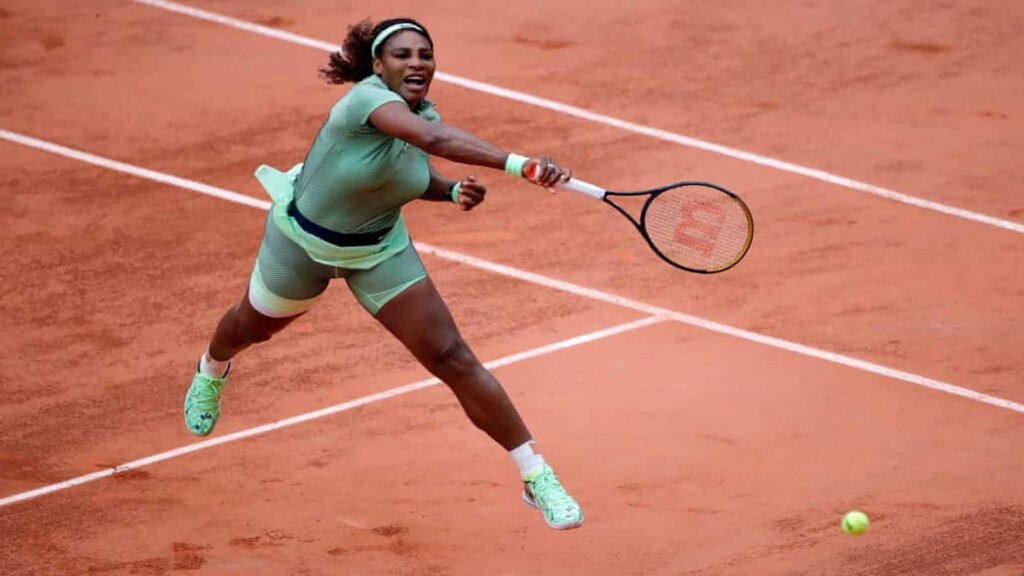 The 2nd set was a close affair with Mihaela Buzarnescu winning 38 points to Serena Williams' 35. However, Serena's 16 unforced errors and failure to convert only 1 break point out of the 8 available gave Buzarnescu opportunity to go for the set. Buzarnescu won both of her net points while Serena could only win a solitary point in her 5 chances that ultimately costed Serena the set.
Serena started the final set strong breaking Mihaela in the 1st and the 3rd game and holding her serve to go 4 up. Buzarnescu won her 1st game of the set but it was a battle too late as Serena held her serve and broke the 7th game to clinch the game, set and match in 37 minutes ending a great battle between the two players.
"She has a lot of skills she plays really well on this surface in particular. She has lot of really good wins and I knew it was not gonna be easy but i am excited to have gone through that,"
"It was good competition. She was playing well, I was playing well, I felt like she was just hitting winners and it was just so long it was kind of fun. It is always good to when you enjoy your job you smile, which is rare for me, I love my job but I don't smile too much on court. I was very exited to just be out here." said a happy Serena in her on-court interview.
In an all-American clash, Serena Williams will now play American Danielle Rose Colins in the 3rd round with the match scheduled on 4th June, 2021.
"She plays well, especially when it's time to play" says Serena Williams talking about Danielle Collins
Speaking in her press-conference after the match, Serena Williams pointed out the little things she improved in the 3rd set after losing out the 2nd set closely.
"I had really good chances in the second set to win that and if I'd have won just one point here and there four or five times, it would've been a different second set. So I knew going into the third, I just had to zero in on those one important points, and if I could just take those then it'd be an easier time for me." said Serena in her analysis of the match in last 2 sets.
"Yeah it was a pretty good today. But I've been practicing my serve a lot and I've been playing and practicing unbelievably on my serve, so the other night was wow. I'm glad it came better today. My coach told me it's good that I'm doing it well in practice, because eventually it'll be good in match." said Serena about her improved service which won her majority of the points.
Speaking about her Round 3 opponent Collins, Serena said, "She's been playing well, I played her in Australia. She plays well, especially when it's time to play which is all the time. She's also a really awesome person off the court and I love seeing her in the locker room. Ideally it would be great if we didn't have to play each other, but I always want her to do super well."
Also Read: "Naomi Osaka made the mistake of not telling the authorities about her illness" says Toni Nadal