World No. 9 Hubert Hurkacz is currently enjoying some much-needed rest after a long season that ended for him at the 2021 ATP Finals where he was unable to move past the round-robin stage. Now with the next season not starting till the next year, the 24-year old is involved in off-court activities.
At a recent interview with Sport TVP in Poland, Hurkacz talked about the future of tennis as he is now part of the next generation that will now be taking over the reins of the sport once the trio of Roger Federer, Novak Djokovic and Rafael Nadal call it quits on their illustrious careers.
While he is himself a talented lad who has proven his potential this season with some fantastic results, the Pole believed that two other youngsters, 20-year old World No. 10 Jannik Sinner and 18-year old World No. 32 Carlos Alcaraz are the two players who will lead the sport in the near future.
"Sinner must be mentioned. He is already one of the top ten players in the world and can face any player on any court. We must also talk about Alcaraz, which thanks to his level in the last tournaments, he has gained a lot of places. He took a big leap. I have no doubt that both will be responsible for leading the future of world tennis," said Hurkacz as reported by Welovetennis.fr.
Hubert Hurkacz ends the season with 3 titles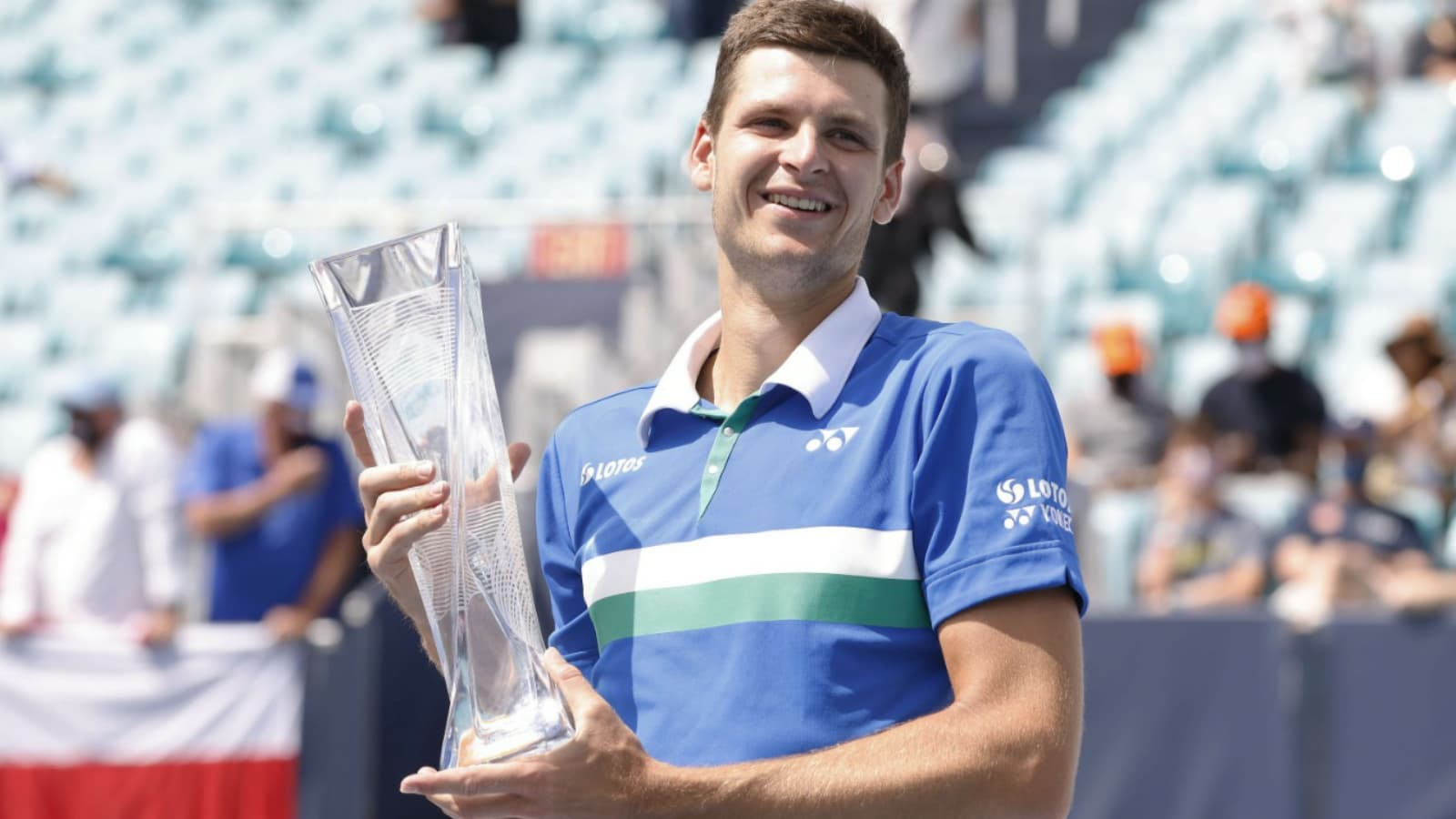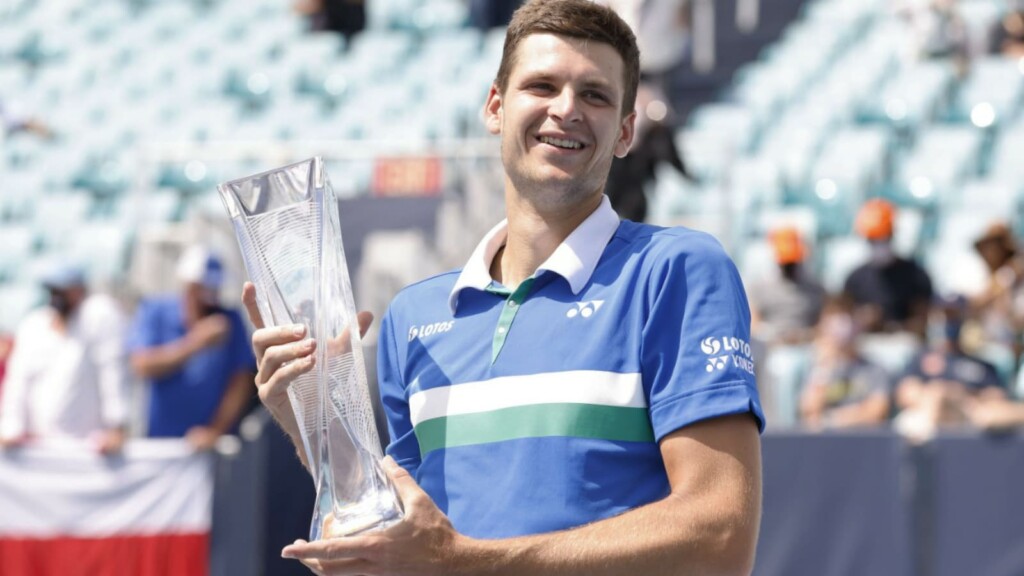 Hubert won 3 titles this year having started the season with a title at the 2021 Delray Beach Open. He continued his supreme form on the hardcourts as he went on to defeat Sinner in the finals of the 2021 Miami Masters, his biggest career title so far. He struggled on the claycourts but had a good outing during the grass season.
He made it to the semi-finals of the 2021 Wimbledon where he defeated Federer in straight-sets including a 6-0 drubbing in the 3rd set in their quarter-final clash. He had some good performances on the hardcourts once again, winning the title at the Metz Open that also boosted his chances to qualify for the ATP Finals in Turin this year.
He failed to win any of his round-robin matches as he ended the season with a 36-23 record and has fans excited for the 2022 season after a good run in 2021.
Also Read: Novak Djokovic backs the growing protests in Serbia over the Rio Tinto mining