After a shaky start against Jack Draper in the first round, Novak Djokovic looks fully prepared to win his 6th Wimbledon title. In the second round, Kevin Anderson, the runner-up of Wimbledon 2018, was no match for Djokovic as the defending champion won the match in straight sets 6-3, 6-3, 6-3.
After the match, Djokovic took to Twitter to share a picture of himself from the match in which he was seen stretching full-length to reach for the ball during. Djokovic, asked his fans to come up with memes and called himself the Spider-man. "Spider-Man returns hahahaa let the memes begin #WimbledonThing," Djokovic captioned the picture. 
American teen sensation Coco Gauff too was seen stretching full length in her first round match against Francesca Jones. Gauff too shared a picture on Twitter and let everyone know that reached the ball. "I made this ball in the court btw," she wrote. The world no.1, Djokovic then quoted Gauff's tweet and lauded her. "I like your moves Coco," he said to which Gauff said that she has learnt from the best.
Gauff will be playing her second round match on Thursday against Elena Vesnina on centre court while Djokovic will be up against Denis Kudla in the third round on Friday.
Fans share spiderman memes for Djokovic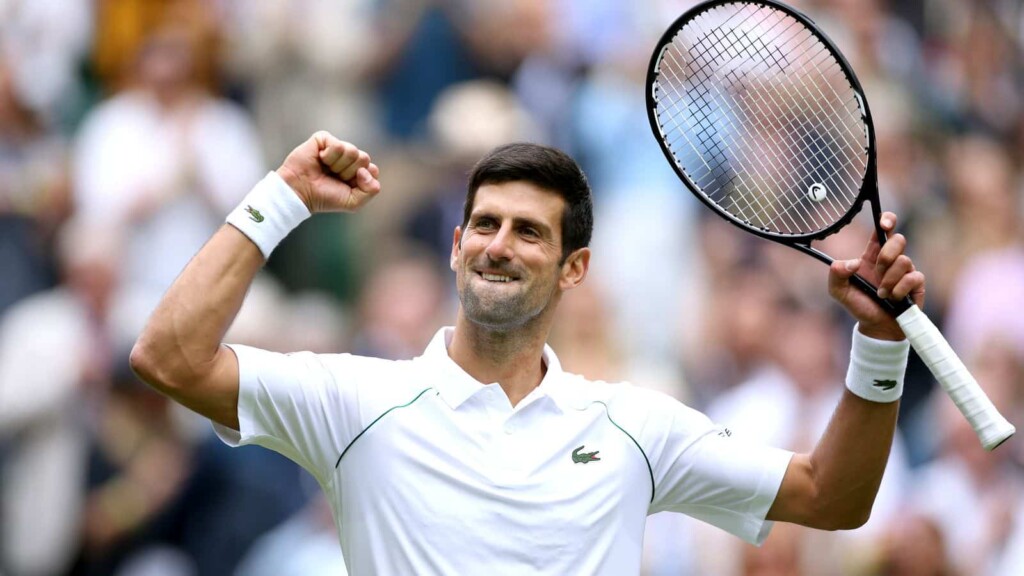 On Djokovic's request, fans filled his timeline with funny Spiderman memes. Here's the collection of the best ones.
Also read: Vintage Murray: Two-time Wimbledon champion thanks the Centre Court crowd for all the support and love