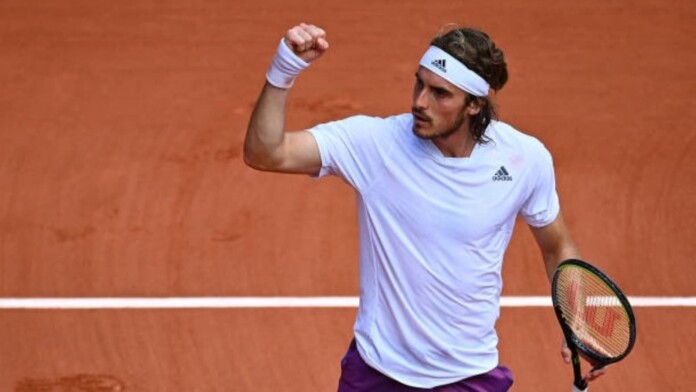 History was created on Court Philippe Chatrier as Stefanos Tsitsipas became the first Greek to reach a grand slam final. The fifth seed beat the US Open runner-up, Alexander Zverev in a five set epic 6-3,6-3,4-6,4-6,6-3.
In the on court interview with former Wimbledon Champion, Marion Bartoli, Tsitsipas couldn't hold back his tears of joy. The Greek found it difficult to speak as he was too overwhelmed by what he had achieved.
He started: "All I can think of is my roots, where I came from. I came from a really small place. My dream was to play here. My dream was to play at the big stage of French Open one day and I would've never thought I would…[breaks down]."
Tsitsipas was 2 sets up but had to dig deep to win the match. The Greek spoke about the situation and pin-pointed the game which was the most important to him.
He said: "It was nerve-wercking. It was so intense. That fifth set first game was the most important one. I came back, I stayed alive, had the crowd with me, they were cheering for me and giving me the energy. I still felt like there was hope, there were opportunities for me to fight back and that I can do something. My only job is to go there and fight and that's exactly what I did. I went through a lot of phases of emotional breakdowns. This win means a lot. It is the most important one of my career so far."
'I am happy that me and Maria are keeping the hopes of Greek tennis alive': Stefanos Tsitsipas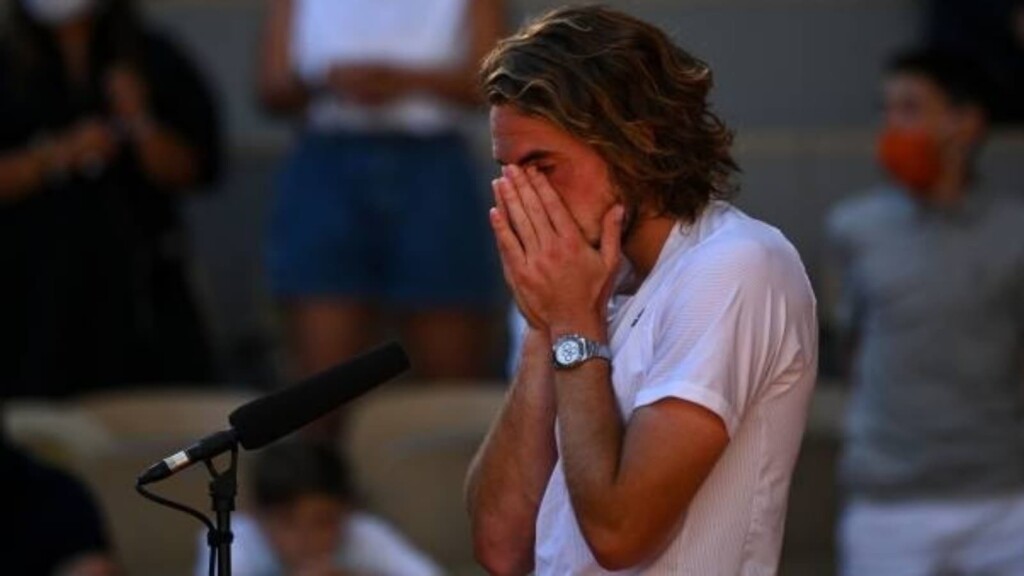 Tsitsipas became the first ever Greek player to reach a major final. In addition to that, his dear friend Maria Sakkari also reached the semi-final this week. He spoke about the same.
"A lot of people today were raising flags, cheering for me, it was very important to have these people around. It was very important for me and I think I did my job well. I am very happy that Greece is now part of the tennis community more. I am happy that me and Maria[Sakkari] are doing a great job so far, elevating the sport and keeping the hopes of Greek tennis alive," he concluded.
Tsitsipas will now face either Novak Djokovic or Rafael Nadal in the Final on Sunday.
Also read: WATCH: 'That's Bullshit!' Alexander Zverev yells at chair umpire after he makes a terrible call against him