Stefanos Tsitsipas created history with his victory in the semi-finals of the French Open 2021 over Alexander Zverev. The 22-year old became the first Greek ever to reach a final of the Grand Slam and has a shot at becoming the first Greek ever to win a Grand Slam.
Tsitsipas made a good start to the semi-final and was leading with 2-sets up. However, Zverev came back strong and won the next 2-sets to take the match into the final set where Tsitsipas eventually emerged victorious. He won the semi-final 6-3, 6-3 4-6, 4-6, 6-3 in a match that went for nearly 3.5 hours.
Tsitsipas talks about his mental strength during the semis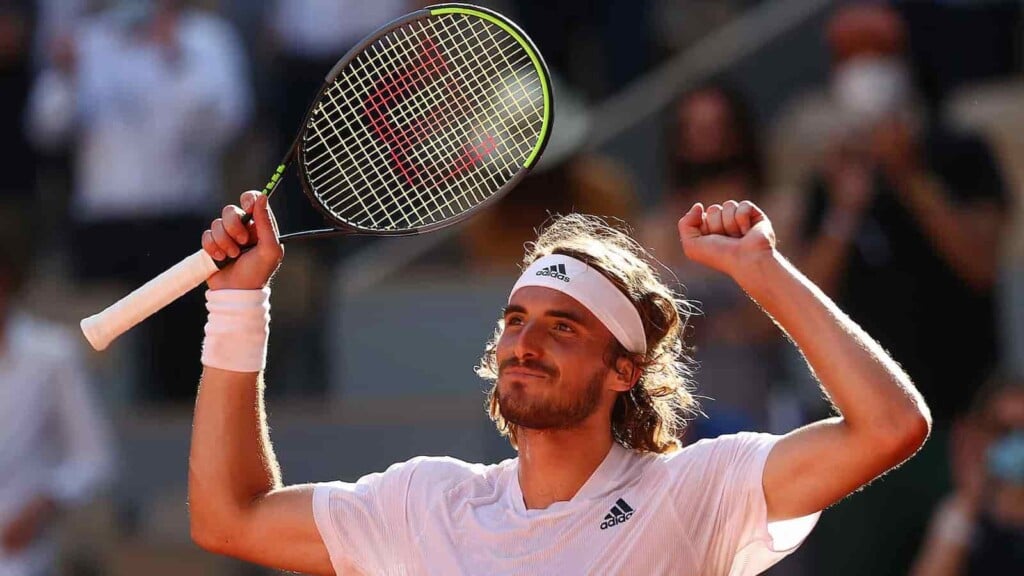 With 2-sets up and then losing the next 2, Stefanos was pushed back on the wall as Zverev was beaming with confidence. But as Boris Becker famously said, "The fifth set is not about tennis, it's about nerves," Tsitsipas found a way out dealing with the rocket serve of the German and kept on going before hitting his 8th ace that sealed the match for him.
"I was trying to be in a good relationship with myself and kept encouraging myself and pushing forward for something good to happen. I knew I was not done at the point, I had more to give and I was playing much better. All I had to do was put in the concentration," said Tsitsipas about being calm in what was getting a thriller of a match.
"I've never believed or really thought about what age achievement might come, so I can't answer that. But I'm really happy with myself. I think, I've shown a good discipline so far, I've been progressive. There is the final which is exciting and I'm looking forward to leaving my entire body on the court." added Stefanos about reaching a Grand Slam final at 22 and having a chance at winning it.
Stefanos Tsitsipas gives insights about his emotional reaction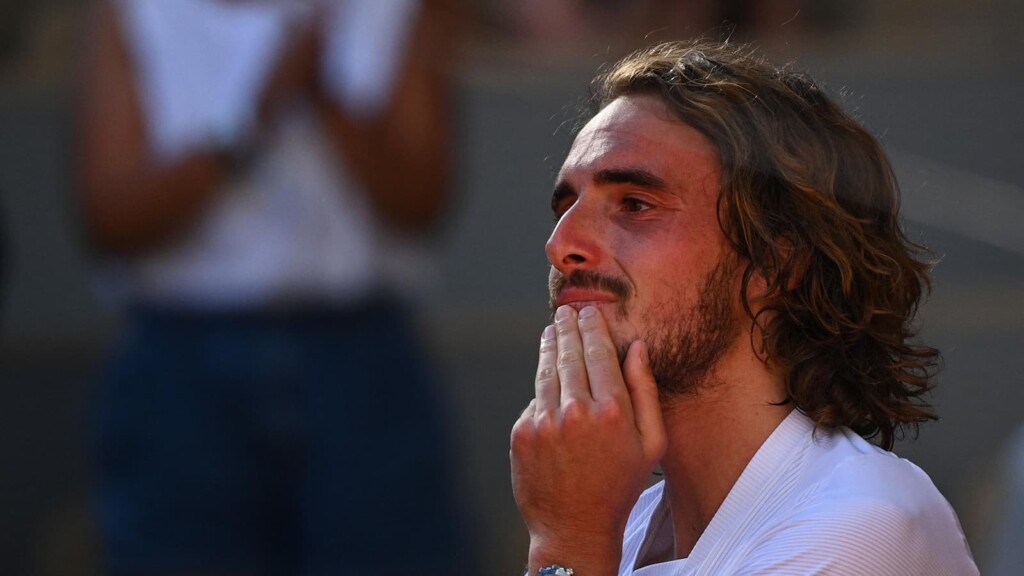 Tsitsipas got emotional after his victory over Zverev while giving his on-court interview after his victory in the semi-finals. As he dealt with his emotions reminding himself of his journey, he talked about his father and first coach Apostolos Tsitsipas, who watched his son reach the finals from their home in Athens.
"It's reflecting back to the past. Roland Garros has been a historical tournament. It has been an event that I've been watching since I was little. It's my coach's favourite tournament. I grew up with him. It's a tournament that we've always watched and always followed, so I was mostly emotional for putting myself in that position," said Stefanos.
"I was being kind of emotional for him. He's back in Greece now, in Athens and I'm pretty sure he's very proud of me so far. That's the first step (reaching the finals), I haven't finalised it yet." said Stefanos before concluding his post-match press conference as he prepares for the biggest match of his career so far.
Stefanos will play Novak Djokovic in the finals of the French Open 2021 on the 13th June, 2021 in what will be the last match of this year's Roland Garros.
Also Read: French Open 2021 Final: Novak Djokovic vs Stefanos Tsitsipas Preview, Head to Head and Prediction for Roland Garros