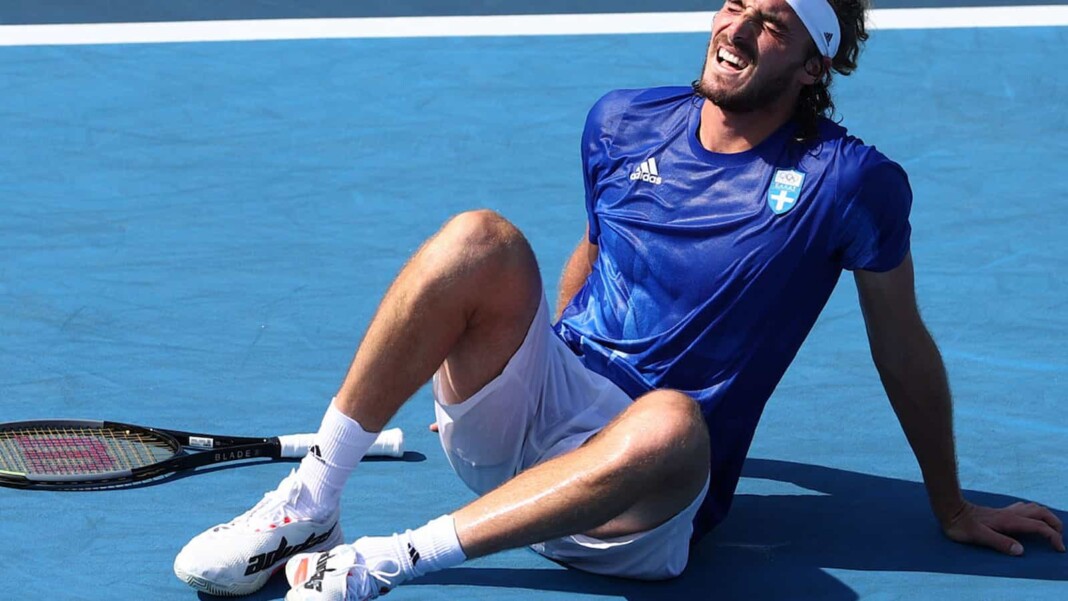 World No. 4 and 3rd seeded Stefanos Tsitsipas bowed out of the Tokyo Olympics 2020 after losing in 3-sets against France's Ugo Humbert in their Round of 16 clash. Humbert staged a good comeback after losing the first to win the match, 2-6, 7-6(4), 6-2 in 2 hours and 20 minutes to advance into the quarter-finals of his maiden Olympic appearance.
Stefanos had a good game in terms of service, hitting 10 aces, only 2 double-faults to Ugo's 5 and maintaining a good return throughout the match. But as always, Stefanos lost on the crucial points when it mattered the most, a situation he has been facing for a while now when he is playing well throughout the match but loses the important moments which turn the tide of the match.
In a tightly contested match, Ugo won 96 points while Stefanos managed 88. Ugo hit 16 forehand winners and 6 backhand winners to Stefanos' 4 forehand and 3 backhand winners. This was 2nd consecutive 3-set victory for the 23-year old French youngster who is now inching closer to an Olympic medal in his debut at the mega-sports event.
As for Stefanos, another tournament ends in disappointment where he could've gone the distance. Nevertheless, it will be a good experience for the 22-year old Greek who will look to end the season with more trophies as the remainder of the season is to be played on Hardcourts.
Weather conditions continue to trouble athletes at the Tokyo Olympics 2020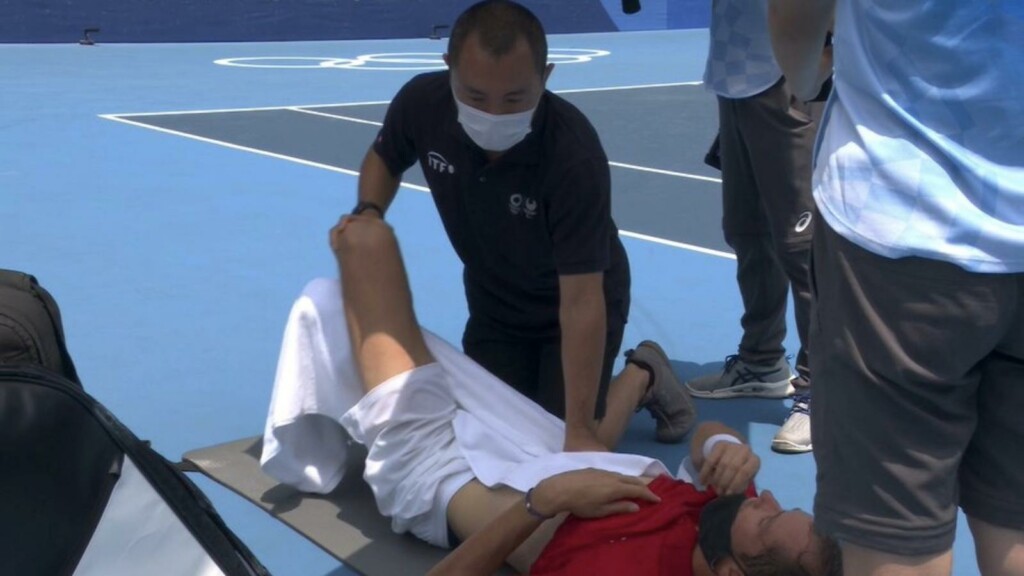 While young athletes performing at the Olympics remains a daily headline, another issue that is coming up frequently is the playing conditions for the athletes, especially at the Ariake Tennis Center.
On Day-1 of the event itself, many athletes including Novak Djokovic and Daniil Medvedev had talked about the timing and conditions during the matches as the players had to battle extreme heat. While the ITF responded with added break-time at the end of set-2 and delaying certain matches if the conditions get extreme, the players continued to suffer.
On Day-5, Spain's Paula Badosa had to retire after the 1st set of her quarter-final against the Czech Republic's Marketa Vondrousa as she could not continue playing in the extreme heat and had no choice but to give up on her chance to make it to the semi-finals.
Even Daniil Medvedev was angry with the day matches asking the umpire, "I can finish the match, but I can die. If I die, who will take responsibility?" While this has certainly dampened the spirits at the Olympics, there is no choice but to wait and see what steps does the ITF and IOC take towards this issue raised by the players.
Also Read: Tokyo Olympics 2020: Elina Svitolina storms into her maiden Olympic semifinal, beats Camila Giorgi