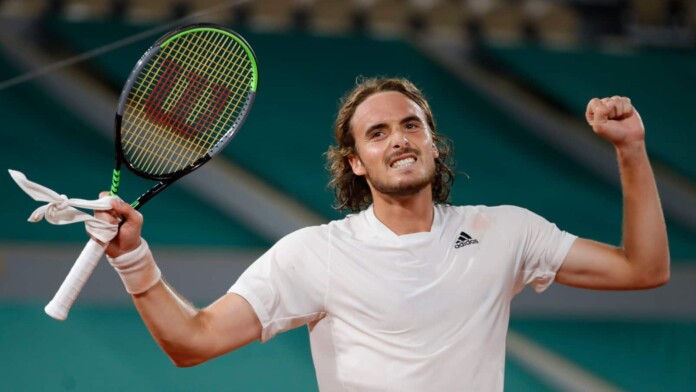 Stefanos Tsitsipas continues his golden form on Clay this year as he reaches his 4th semi-final on Clay this season. He has so far won all of his 3 semis on Clay this season and has 2 titles to his name and 1 runner-up trophy.
The World No. 5 claimed his 2nd victory over the Russian Daniil Medvedev, defeating him 6-3, 7-6(3), 7-5 recording his 4th straight-set victory at the French Open 2021 and has dropped just 1 set so far in his 5 matches at the Roland Garros as he qualifies for the semi-finals.
This will also be his 2nd consecutive semi-final at the French Open after reaching the last-4 in the 2020 French Open as well losing out to eventual runner-up Novak Djokovic. However, with none of the Big 3 in his half, Stefanos has his best opportunity to reach his first Grand Slam final.
Stefanos Tsitsipas confident in his process towards the game
This has been one of the most successful season for Stefanos who has 2 titles to his name in 4 final appearances and some consistent runs at various tournaments on both Hardcourts and Clay surfaces so far.
"Well, I'm playing good. That will show by itself. I don't think there's a player that thinks they can't win the tournament. I'm pretty sure that they all can play well. If someone could grant them the tournament, I don't think that's a thought," said Stefanos in his post-match press conference.
"Of course, I'm playing well. I think if I can keep repeating the process, the everyday hustle that I put in, for sure there's going to be a reward, why not?" added Stefanos about his approach in matches that's helping him turning results in his favour.
"I think I totally earned it" says Tsitsipas after the quarter-final victory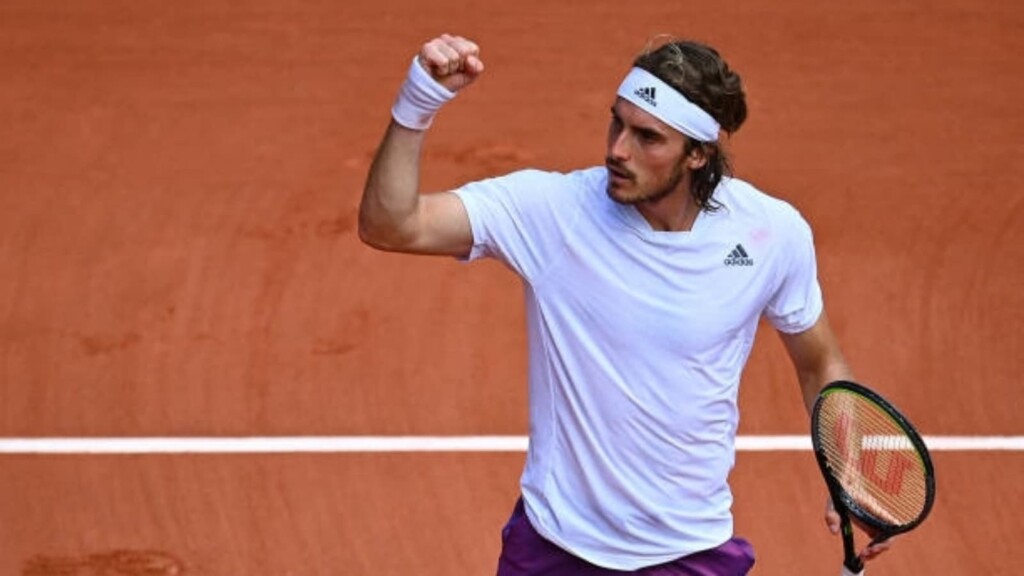 Tsitsipas had not been much successful against Medvedev having one just 1 match in their previous 7 meetings. However, with the known struggles of Medevedev on Clay, which he has surely put to bed, and the form Tsitsipas is in currently, he was the heavy favourite in his battle against the Russian which he won in straight-sets.
"Yeah it was good. I felt like I was in favour. I felt like I was winning more points on my serve. I had a clearer plan of what I was doing. Of course that confidence was brought in, in the tiebreak," said Stefanos about his match with Medvedev.
"In that last game, he was 40-0. I kind of stepped in and started attacking a bit more, being more aggressive and it kind of paid of. He didn't quite expect it I think and it was a really good returning game from my side. I think I totally earned it." added Tsitsipas before concluding his press-conference.
In the semi-finals, Stefanos Tsitsipas will be up against Alexander Zverev in what will be their first Grand Slam meeting.
Also Read: French Open 2021: Alexander Zverev vs Stefanos Tsitsipas Preview, Head to Head and Prediction for Roland Garros